Written by Chris Pereira | 13 September 2011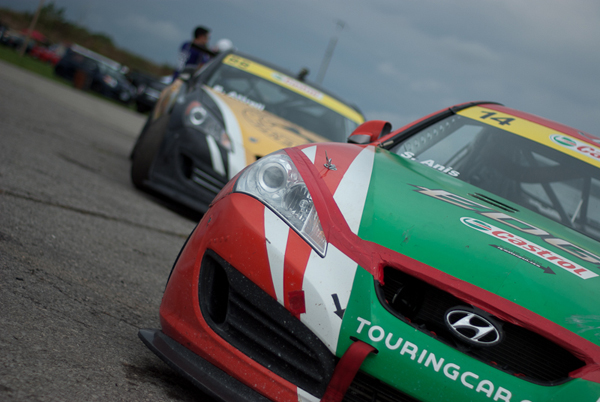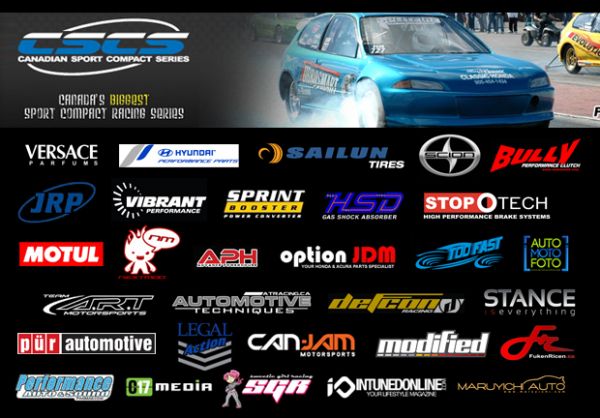 Canadian Sport Compact Series (CSCS) fought off the weather and stormed into Toronto Motorsports Park, Cayuga, ON for Xtreme Tuner Challenge presented by Hyundai Performance Parts. This is the third event on the 2011 CSCS calendar and it brought out thousands of automotive enthusiasts and competitors battling for an edge for the season's championship.

The Show & Shine competition brought out some of Canada's best show cars with John Wakely's widebody STi taking home best of show, Mario Bras
outrageous widebody Scion xB coming in 2 nd and Richard Polsini's supercharged G35 rounding out the top three. Other showstoppers included Andrew FatnFly's Hyundai Genesis Coupe sponsored by Sailun Tires which won Best Hyundai and a completely custom Ferrari kit car by Jon Wooley which took home the coveted Judge's Favourite award.
The Drag Strip is always an exciting part of every CSCS event, but unfortunately the weather conditions only allowed for some 1/8th mile drag racing. The ever competitive JRP Street Warz class saw F. Frank take 1st and Steve Stewart with a close 2nd. Pure Street was down to the wire as Mark D'Liviera beat out veteran Jim Edwards to claim 1st place. Due to the weather and poor track conditions, the finals of all the other classes have been rescheduled for the last CSCS event - Season Finale.
The Sailun Tires Drift competition is a constant crowd-pleaser and this one was no exception. Drift practice started bright and early at 9am and as the day progressed it quickly became clear who was in the zone. Everyone came out strong and battled hard but in the end it came down to veterans Ryan Stock and Anthony NuVisions fighting it out for top dog. Both drivers were consistent but Anthony's desire for more angle and faster entry speeds eventually put him on top, taking his first ever CSCS podium!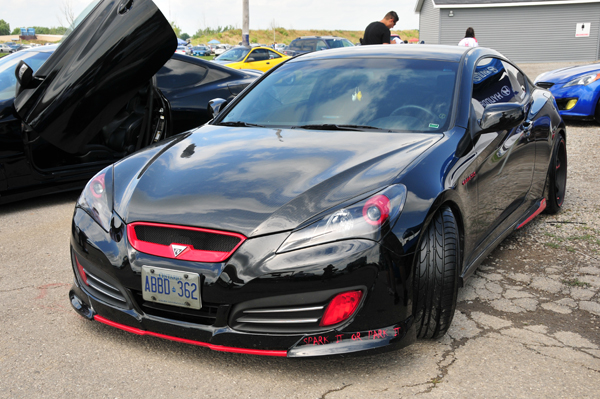 CSCS Time Attack has brought out some of the fastest cars in Ontario to compete against the clock, and every year it seems the boundaries of grip are pushed to new limits. Xtreme Tuner Challenge saw a new CSCS Time Attack track record set by Brian Wong's APH Evo IX running a very impressive time of 1:15.590 to dominate the Unlimited AWD class. Photographers loved snapping pictures of Bob Attrell's Hyundai Genesis Coupe race car that set a time of 1:18.350 to take 1st in Unlimited RWD. Other impressive times included Andrew Lee's 1:19.360 in Unlimited FWD and Alex Li's 1:21.800 set in Street AWD!
Team CSCS would like to thank everyone that made this event possible. Presenting sponsor for the day Hyundai Canada came out in full force under Hasnain Dhala's (Hyundai Canada's Parts & Accessories Development Specialist) lead with a massive booth in the Show & Shine field featuring a variety of modified Genesis Coupe's loaded with Hyundai Performance Parts. Sailun Tires put on a great display all day with gorgeous models handing out giveaways and a wide array of winning sponsored cars – on and off the track! Scion Canada had a great test drive program in place allowing race fans to try out the new Scion tC on the drag strip and get a ride along on the road circuit.
For more information about Canadian Sport Compact Series visit www.cscs.ca or www.facebook.com/cscsracing.