Written by Randi Bentia | 02 July 2015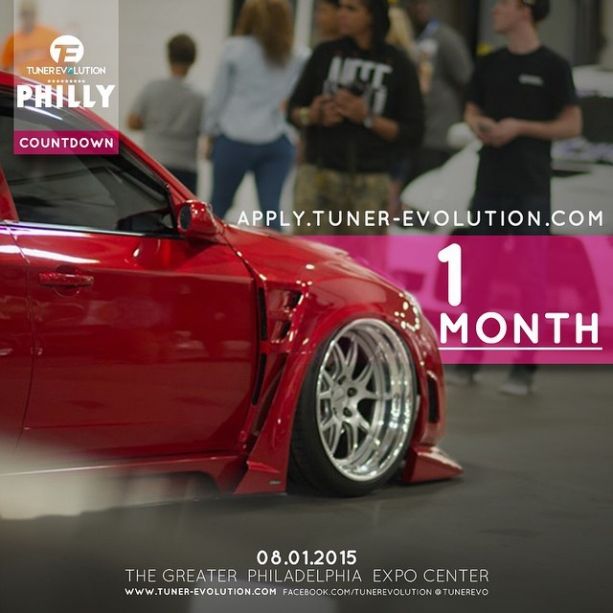 The countdown has begun for Tuner Evolution in Philadelphia, Pennsylvania! There's only one more month until one of the biggest car events of the year. Witness as it takes over the East Coast!
Now is the time to register your vehicle to compete in this year's Show & Shine competition. Spots are filling up quickly and Tuner Evolution predicts a sell out! To register, go to: http://apply.tuner-evolution.com. Spectator tickets for Tuner Evolution Philadelphia are also available online. Click Here to get yours today!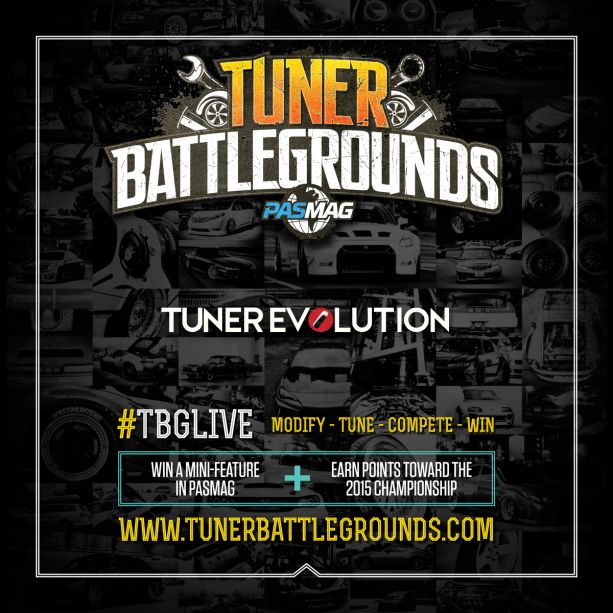 We're proud to announce its partnership with Tuner Evolution for 2015 at the Greater Philadelphia Expo Center in Oaks, Pennsylvania, USA on August 1st. Tuner Battlegrounds is a bracket-style tournament facilitated online by PASMAG at www.tunerbattlegrounds.com. 2015 marks the 3rd consecutive year for the Tuner Battlegrounds #TBGLIVE competition with Tuner Evolution and will allow participating (pre-registered) competitors to join a head-to-head challenge. A Tuner Battlegrounds #TBGLIVE competition will be integrated into Tuner Evolution as an award category, similar to a "People's Choice" award, and the winner will receive a print feature in PASMAG! For more information about Tuner Battlegrounds, go to http://tunerbattlegrounds.com/events/2015-tuner-evolution-philadelphia.
Tuner Evolution is also still accepting vendors and sponsors! Click Here to fill out their vendor inquiry form and a representative will contact you to work out a plan that meets your goals and your budget!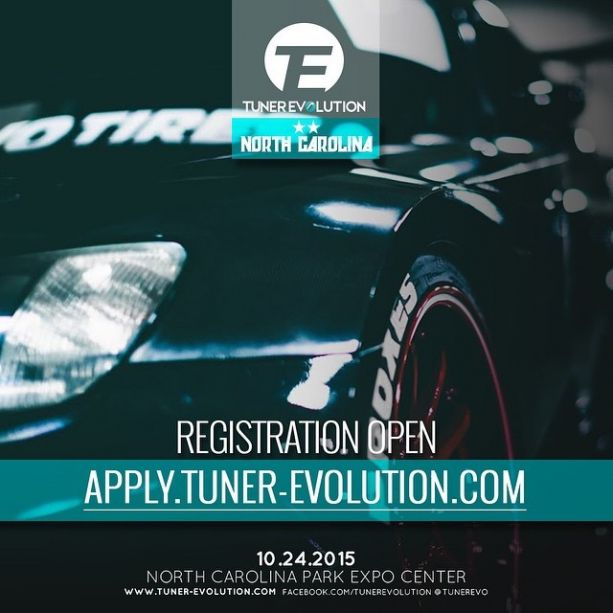 Tuner Evolution is coming back to Charlotte for 2015 and they're proud to announce that vehicle registration is now officially open! All vehicles that wish to compete and display must register online. Visit http://apply.tuner-evolution.com to register! Spectator tickets for TE Charlotte are also available online. Click Here to get yours today!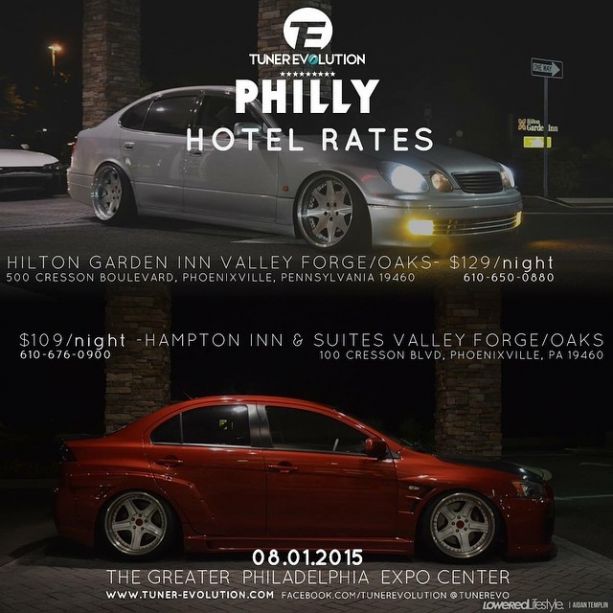 Need a place to stay on the weekend of the event? Check out these great deals with the Tuner Evolution partner hotels. Be sure to mention "Tuner Evolution" when booking to receive the discounted rates.
For the latest information, visit http://tuner-evolution.com.