Written by PAS Staff | 02 April 2013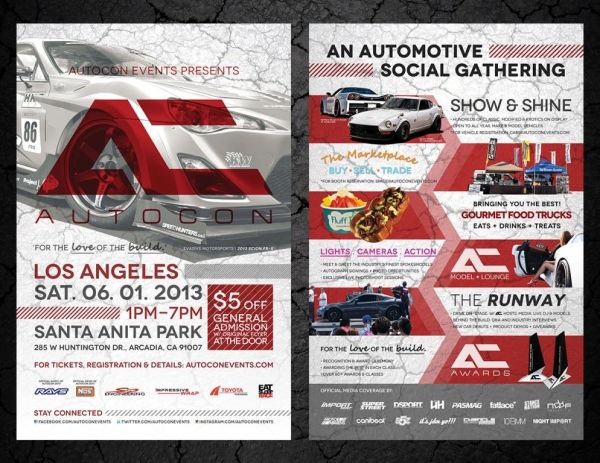 AutoCon Events is proud to announce its first nationwide tour coming to you this summer. The tour will be making stops in Los Angeles, Seattle and Miami.
AutoCon Los Angeles will kick off the festivities at the Santa Anita Park (CA), on Saturday, June 1st at 1:00PM (PDT). The tour will then continue on with AutoCon Seattle, where the event will be held up North at Pacific Raceways (WA), on Saturday, August 31st at 1:00PM (PDT). Followed by AutoCon Miami on the East coast at Gulfstream Park (FL), on Saturday, November 23rd at 1:00PM (EDT). Finally, the tour rounds out in Los Angeles for our annual charity Toy Drive on Saturday, December 7th.
JOIN THE AUTOMOTIVE CONNECTION!
Tickets & Registration ON-SALE

AutoCon Los Angeles: http://www.autoconevents.com/autocon-los-angeles-2013
AutoCon Seattle: http://www.autoconevents.com/autocon-seattle-2013
AutoCon Miami: https://www.facebook.com/events/484779154918173
Further event announcements are on the way. Stay Connected.
Keep an eye on www.autoconevents.com for more updates and information.