Written by Jaxson Floyd. Photography by Lee Vermont | 20 October 2017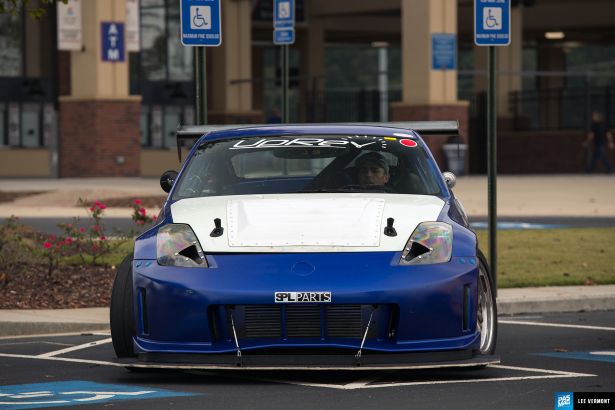 Two days, bringing together over 700 Nissan and Infiniti cars and over 2,000 people, Z Nationals is one of the largest Nissan and Infiniti motorsports festivals in the world! For over a decade, enthusiasts have travelled from all over the country to gather together for an epic event of speed, cars, and community at Z Nationals, hosted by Z1 Motorsports.
Beginning with a track day at Road Atlanta, one of the most renowned and exhilarating tracks in the world, participants from first timers to professional racers were able to push themselves and their cars to the limits. For some, the highlight of the day was the parade lap, which was led by the full BRE lineup and the 300ZX Indy Pace car, all brought by the Nissan Heritage Collection.
As the sun rose on the second day, participants lined up for the all-day festival and car show at Cool Ray field. Home of the Gwinnett Braves, this facility has plenty of room to accommodate all the activities of the day. Thousands of dollars' worth of giveaways, people's choice and judged show cars, and many opportunities for attendees to talk to sponsors and part distributors were just a few of the highlights.
The Nissan Heritage Collection really showed up by bringing some of the most well-known and coveted Nissans, such as the GT-R LM Nismo, a 300ZX raced by Paul Newman, and some championship-winning '90s Nissan IMSA racecars. Also, Nissan North America brought out a full lineup of GT-Rs.
Finishing off the event was an amazing banquet, hosted at the Sonesta Gwinnett hotel, complete with car show awards, live auctions, and everyone got to hear from Nissan's Chief Marketing Manager for the Z and GT-R. Hopes were high of getting hints on the new Z, but the suspense continues!
If you're let down that you missed out on all that Z goodness, make sure to follow ZNationals on Facebook and check out their website at www.ZNationals.com. They're already planning a massive five-day event in conjunction with ZCON, which promises to fuse the events of both shows into something to overwhelm even the most passionate of NISMO enthusiasts. Keep an eye on www.ZCON.org for registration details and mark your calendar for October 16th to 20th, 2018!