Written by Luke Munnell. Photography by Luke Munnell. | 20 June 2017
Page 4 of 4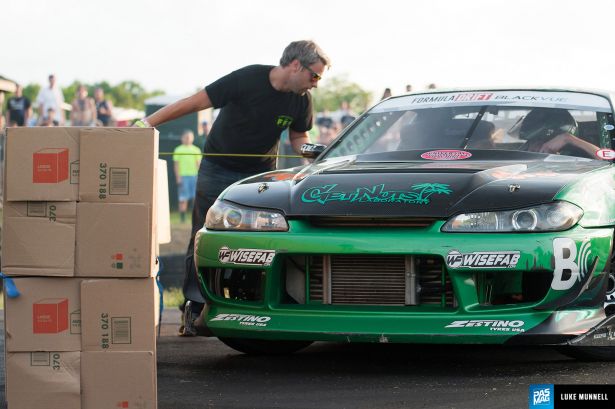 Street Driven Tour's "Drift Mini Games" also returned toward the end of the day, with three crowd-favorites taking place on the Full Course after NASA racing had ended:
? Hard Parking Challenge, where entrants drift toward a wall of boxes and compete for who can come to rest the closest, without contact
? Drift Soccer, in which competitors attempt to drift a tee'd soccer ball into a goal
? 360 Drift, in which competitors connect two turns of the VIR Full Course with 360-degree drifts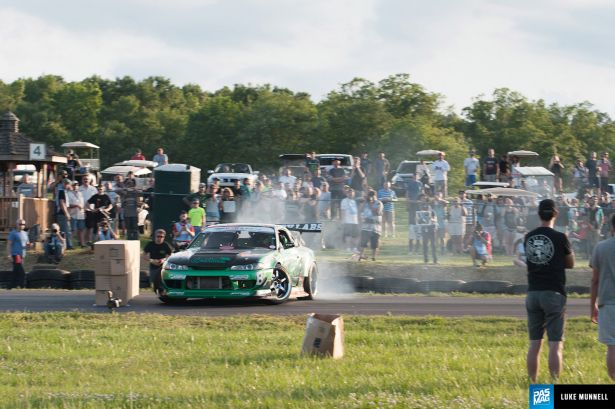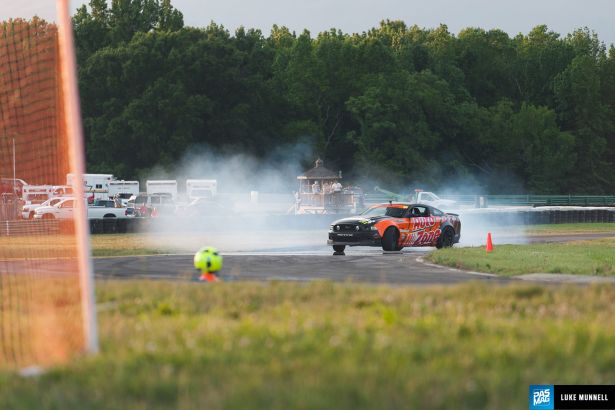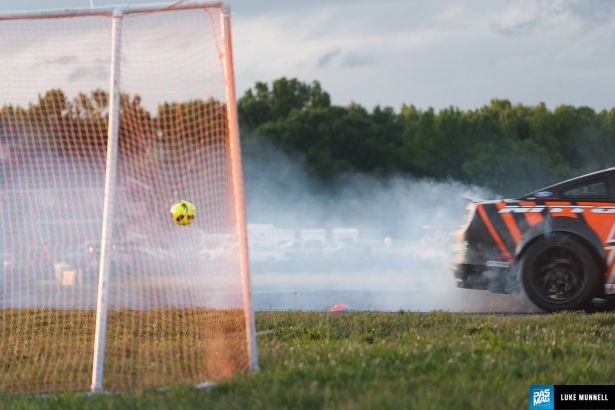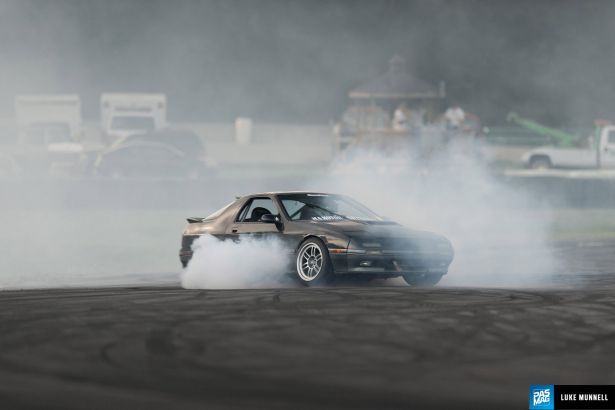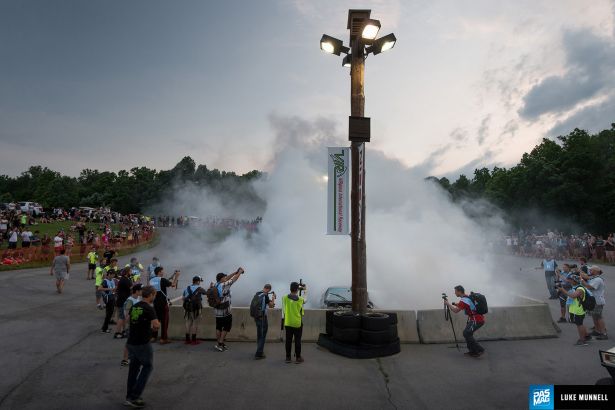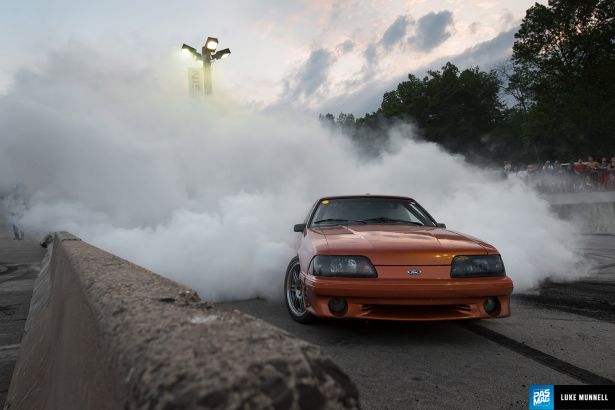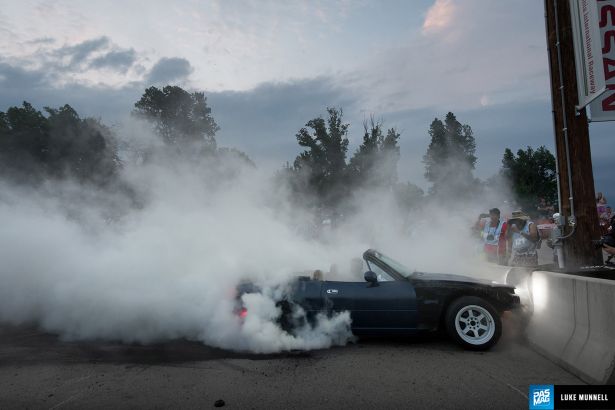 Ending things with a real bang this year was the Tire Massacre, which saw epic burnout after epic burnout, without a single failed attempt. Entrants included everything from Mike Prez's Supra, to a vintage BMW and a Barbie Cart competitor's daily-driven Ford Escort, to no fewer than three Miatas, and even a donut-spinning late-model Ford Mustang.
But the hands-down winner became Trent Doak, the moment his V8-swapped Miata erupted in a blaze of glory after a shift into sixth gear at the end of a big smoker roasted his clutch instead of his tires, and sent chunks of glowing flywheel shooting out from underhood, piercing a fuel line in the process. Lesson learned: Scatter-shields are a good thing. Watching your car nearly burn to the ground … not so much.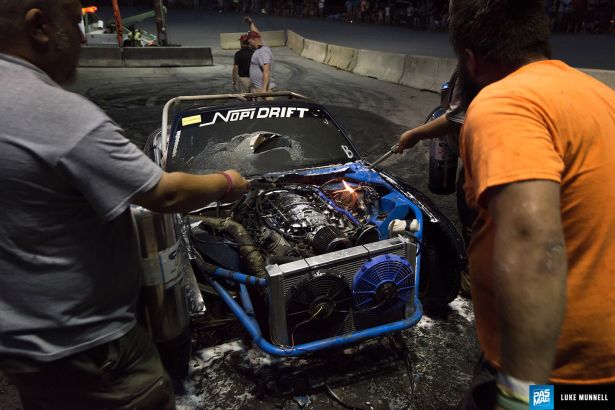 HyperFest may be over (until next year!), but Street Driven Tour continues all summer long, inviting drifters and showgoers to its three remaining U.S. bashes:
? July 29th @ Gateway Motorsports Park in St. Louis, MO
? Sept. 23rd @ Las Vegas Motor Speedway
? Oct. 21st @ Lanier Raceplex in Atlanta, GA
Learn more and get involved here: www.streetdriventour.com.
Contributor: Luke Munnell