Written by John Pangilinan. Photography by Larry Chen. | 03 April 2017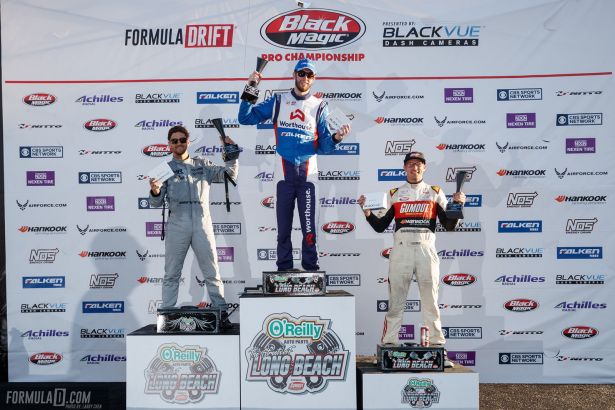 James Deane Makes His Return to the Series and Takes the Victory!
Formula DRIFT Black Magic Pro Championship presented by BlackVue Dash Cameras kicked off the 14th season with an exciting day of action at the O'Reilly Auto Parts Round 1: Streets of Long Beach. Irish driver James Deane returns to the Series and gets the win in the Worthhouse Drift Team / Falken Tire Nissan S15.
"What a way to start the season," said Jim Liaw, president and co-founder of Formula DRIFT. "With not only a capacity crowd, record numbers on the Livestream, but proof that Formula Drift is truly an international series where the best of the best come to compete."
The first event of the season commenced on the Grand Prix of Long Beach Street Course. The highly anticipated event was action packed from start to finish and the capacity crowd witnessed many competitive battles throughout the day. The event also introduced new drivers to the field including Georgy Chivchyan from Russia and Piotr Wiecek from Poland and marked the return of Irish driver, James Deane. The event broke records with the Livestream with over 1 million viewers tuning in from around the world over the two-day event weekend making for the largest viewership for a single event in Formula DRIFT history.
Deane returned to Formula DRIFT after a seven year hiatus from the Series in dramatic fashion. Deane proved to be a contender after qualifying in second position and making his way through to the finals by defeating both former champion Michael Essa and the reigning and 3-time champion, Chris Forsberg. Deane met with Ryan Tuerck in the Gumout / Nameless Performance / Hankook Toyota 86 in the semi-finals and with consistent driving all-day and a solid chase run he was able to advance to the Finals. On the other side of the bracket in the semi-finals, Aurimas "Odi" Bakchis in the Falken Tire / Drifz Wheels / Ark Performance Nissan 240SX faced off against Alex Heilbrunn in the IMR / Nitto Tire BMW M3. After a hard fought battle that was too close to call, the drivers met in a One More Time battle and while chasing Heilbrunn, Bakchis made an error entering the hairpin giving Heilbrunn the win to put him in the Finals. Deane's consistency and technical driving was no match for Heilbrunn in the Finals and Deane won his first Formula DRIFT victory to take the lead in the chase for the championship.
"Man, what a way to start back in Formula DRIFT after missing out on the last seven years," said James Deane, winner of Round 1: Streets of Long Beach. "I owe a lot to my good friend and teammate, Piotr Wiecek, who came up with this whole idea to come back to the Series as a two-car team. To come out with the win is just mind blowing. What a feeling!
For more information visit, www.formulad.com and find Formula DRIFT on Instagram, Facebook, Twitter, and Snapchat - formula_drift. Tune into Formula DRIFT on CBS Sports and check your local listings for airtimes.
Round 1: Streets of Long Beach Event Results
1. Deane, James Worthouse Drift Team / Falken Tire Nissan 240 Winner
2. Heilbrunn, Alex IMR / Nitto Tire BMW M3 2nd Place
3. Tuerck, Ryan Gumout / Nameless Performance / Hankook Toyota 86 3rd Place
4. Bakchis, Aurimas Falken Tires / Drifz Wheels / ARK Performance Nissan 240 4th Place
5. Aasbo, Fredric Rockstar Energy / Nexen Tire Toyota Corolla iM 5th Place
6. Coffman, Matt Nexen Tire / Coffman Racing Nissan 240 6th Place
7. Forsberg, Chris NOS Energy Drink / Hankook Tire Nissan 370Z 7th Place
8. Kearney, Dean Oracle Lighting Dodgle Viper 8th Place
9. Gittin, Vaughn Monster Energy / Nitto Tire Ford Mustang RTR 9th Place
10. Wiecek, Piotr Worthouse Drift Team / Falken Tire Nissan 240 10th Place
11. Gushi, Ken GReddy Racing / Nexen Tire Toyota Racing 86 11th Place
12. Field, Matt Falken Tire / Vapetasia / ARK Performance Nissan 240 12th Place
13. Rintanen, Juha STR Racing / Nexen Tire Nissan 240 13th Place
14. Bluss, Kristaps HGK / Mast / Motul / Wisefab BMW E46 14th Place
15. Pawlak, Justin Roush Performance Ford Mustang 15th Place
16. Essa, Michael Achilles Tire / Essa Autosport BMW M3 16th Place
2017 Formula DRIFT Black Magic Championship Presented by BlackVue Standings After 1 Event
1. Deane, James Worthouse Drift Team / Falken Tire Nissan 240 106.00 Points
2. Heilbrunn, Alex IMR / Nitto Tire BMW M3 84.00 Points
3. Tuerck, Ryan Gumout / Nameless Performance / Hankook Toyota 86 69.00 Points
2017 Manufacturer Championship Standings After 1 Event
1. Toyota 121.00 Points
2. Ford 74.00 Points
3. Nissan 52.00 Points
4. Dodge 51.00 Points
5. BMW 35.00 Points
6. Infiniti 18.00 Points
2017 Tire Championship Standings After 1 Event
1. Falken 174.00 Points
2. Nitto123.00 Points
3. Hankook 121.00 Points
4. Nexen 104.00 Points
5. Achilles 86.00 Points
Contributors: John Pangilinan, Larry Chen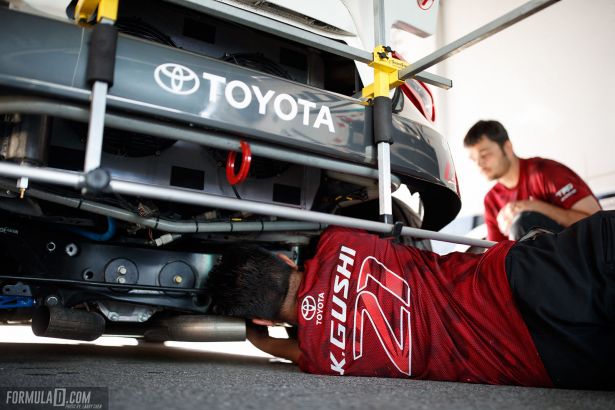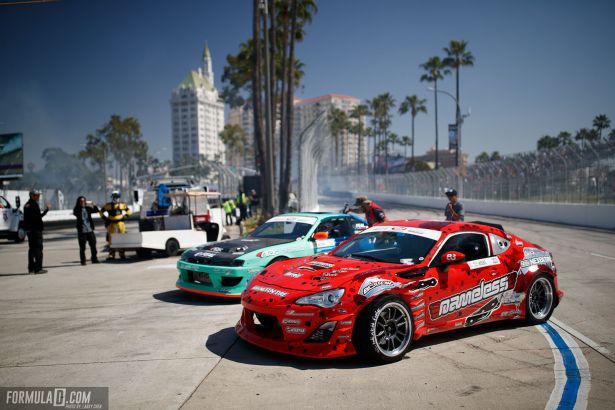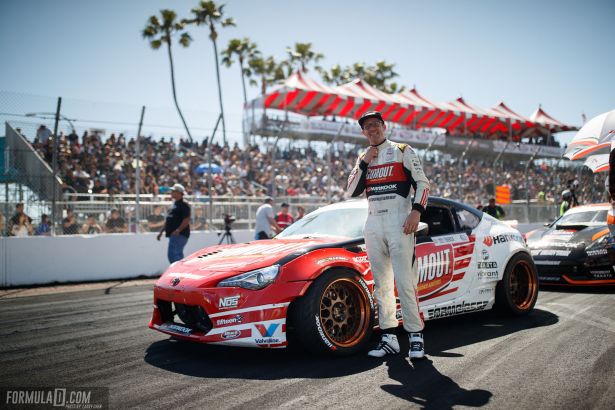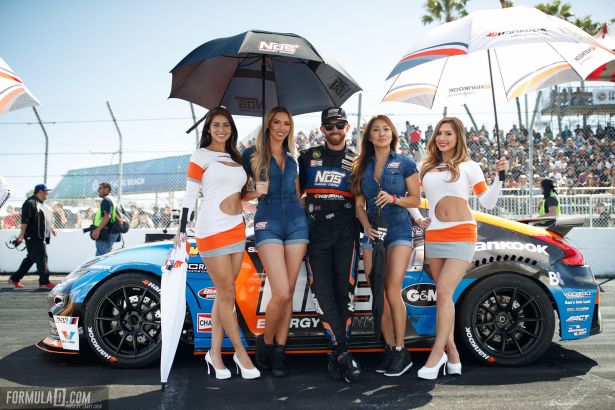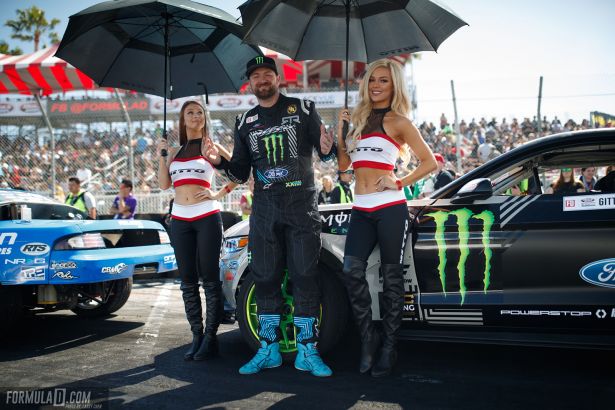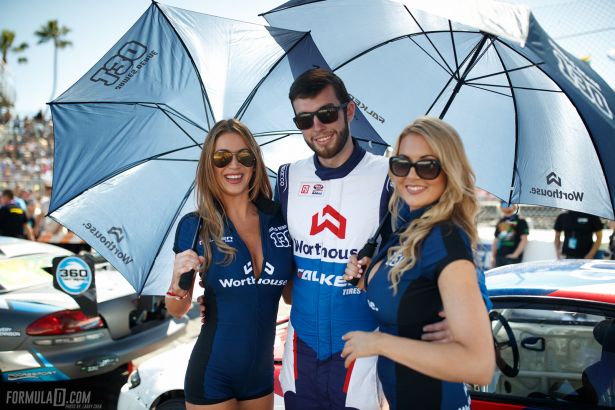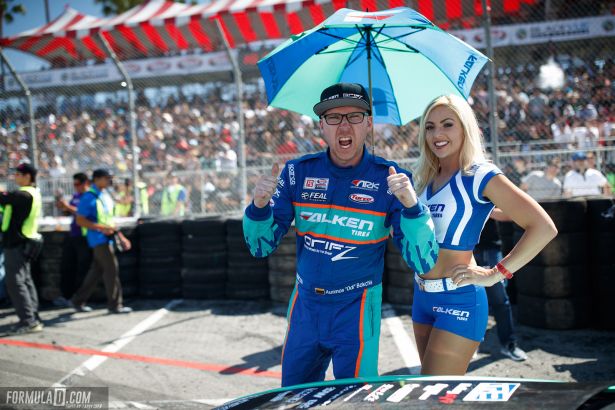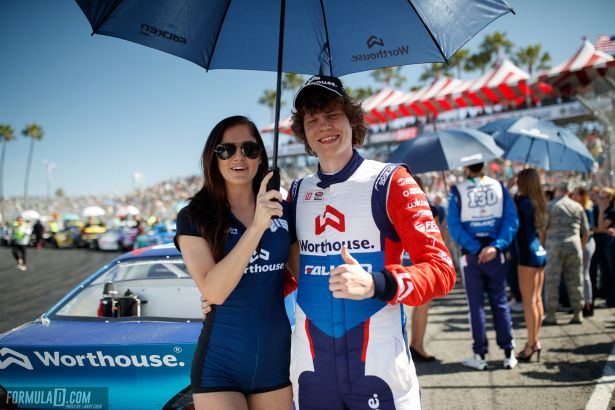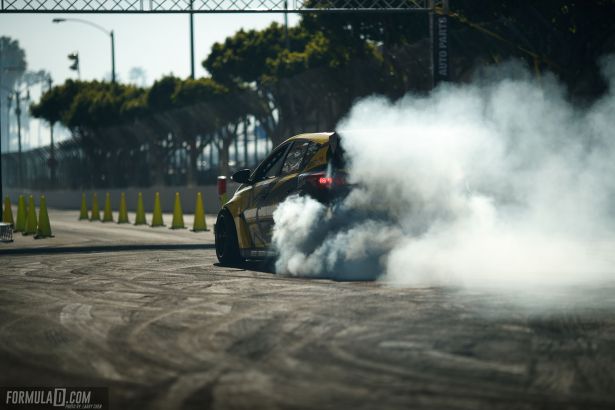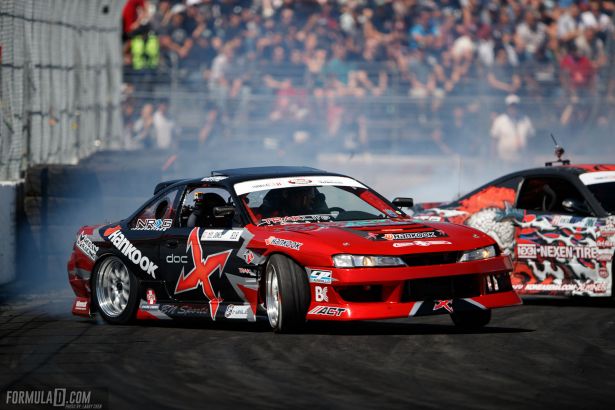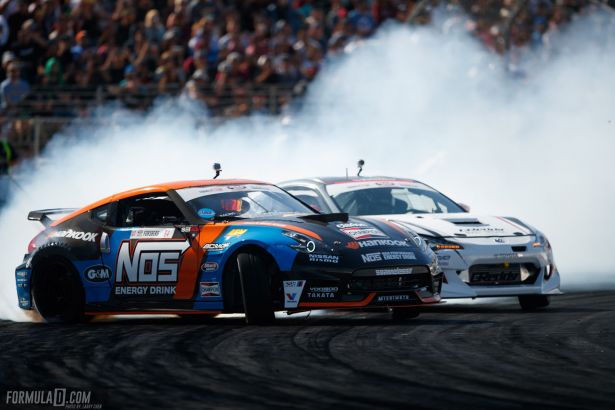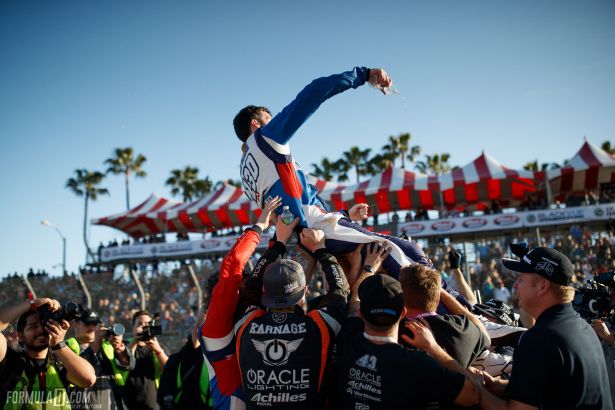 Entering its fourteenth season, Formula DRIFT is recognized as the leading international drifting championship. Established on the streets of Japan, drifting has evolved into a worldwide competitive sport that challenges each driver's driving ability and vehicle control. Formula DRIFT provides a forum for professional drifters to compete nationwide for the coveted Formula DRIFT Championship crown. As the first official drifting series in North America, Formula DRIFT has taken competitive motorsports to the extreme, attracting fans and car enthusiasts from all walks of life and establishes itself as the world-wide leader for the Sport. Formula DRIFT is featured on CBS Sports in the US and distributed globally by IMG Media, reaching over 400M households. CBS Sports Network is available across the country through local cable, video and telco providers and via satellite on DirecTV Channel 221 and Dish Network Channel 158. For more information, including a full programming schedule and how to get CBS Sports Network, go to www.cbssportsnetwork.com. Formula DRIFT has the most viewed live stream in the world, catering to over 1.5M fans annually. For a competition schedule and ticket information, visit: www.formulad.com.