Written by Micky Slinger, Adam Gordon. Photography by Micky Slinger, Adam Gordon, Elite Tuner | 14 November 2016
Page 1 of 5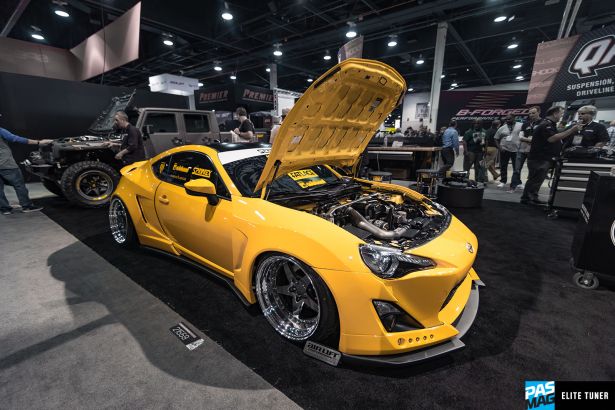 The largest automotive trade show through the eyes of a noob and a veteran, respectively.
Adam Gordon (AG): As a first-timer at SEMA, the Las Vegas Convention Center is truly a sensory overload. It can be overwhelming at times when you don't know what to look at, or which hall to explore next. With luck, I was able to see the entire show, only finishing my tour of duty in the final hours of the last day. Picking favorites from the plethora of builds was a task in itself.
Micky Slinger (MS): This was my third SEMA. Since 2013, I've been trekking out the desert, setting up basecamp at one of the hotels near the Las Vegas Convention Center (RIP Riviera, forever in our hearts), and running through its halls like a madman, camera in hand. Everyone else with a media outlet is doing the same, so you fit right in. I have to say, the builds this year were outstanding, and the vast majority were actually functional cars, which was a nice change of pace from last year's "stance-offs." The one thing that did remain the same was the seemingly never-ending sea of people that you will have to elbow out of the way to get to, or shoot anything.