Written by Rick Di Corpo (Air Society) | 24 July 2015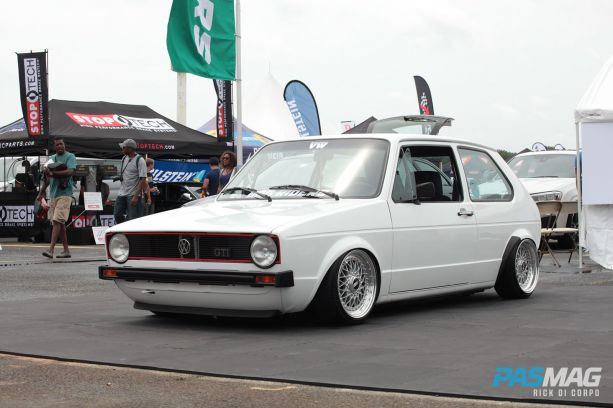 Smoke, sweat and sacrifice. These three words sum up the entirety of Waterfest 21. From humble beginnings in a community college parking lot, Waterfest has grown and evolved over the past two decades to be the go-to VW/Audi car show in North America.
Taking place at Raceway Park in Englishtown, New Jersey, Waterfest attracts tens of thousands of VW an Audi enthusiasts from all over North America to a two-day trade show that showcases over 100 of the very best vendors the industry has to offer!
Back for 2015, Volkswagen Motorsport presented a whole lineup of modified Beetles, including the Red Bull GRC Beetle piloted by Tanner Foust. Waterfest veteran vendors APR, Revo and Unitronic were on-site battling out the war of the VW/Audi performance upgrades, while Underwraps Automotive, Bag Riders and Air Lift Performance took aim at slamming as many 'dubs as possible on air suspension.
AFTERFEST 2015
During Waterfest's golden years, the spectators took it upon themselves to bring much of the burnout and reckless action of the controlled environment of a race track to the public roads of the surrounding neighborhoods. Naturally, this forced a police crackdown that left many wondering if Waterfest would survive. To cope with this pushback from the local community, Afterfest was created as an official after-party that's filled with burnouts, low car limbo contests, DJs and live performances, and an invitation-only Show & Shine contest.
Understanding that keeping both vendors and spectators happy while putting on an entertaining show is no easy task. The folks at Waterfest have proven that in the competitive world of VW/Audi car shows, the more smoke, sweat and sacrifice that gets put in, the greater the outcome at the end of the day.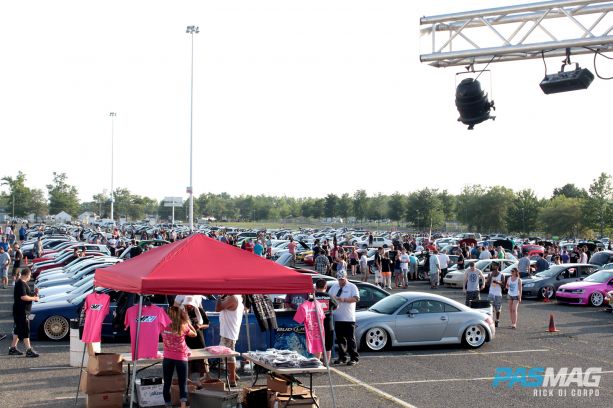 Contributor: Rick Di Corpo (Air Society)