Written by Jordan Lenssen | 10 November 2014
Page 6 of 8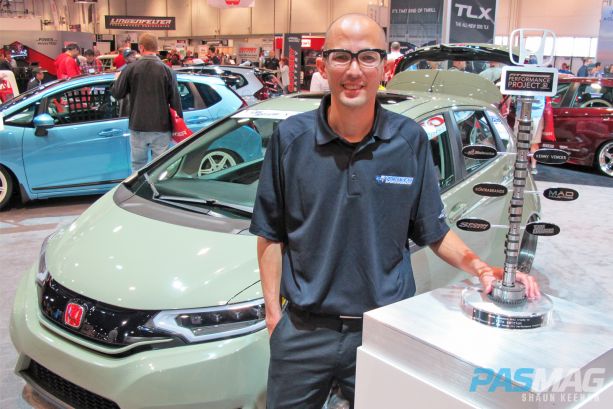 HONDA'S PROJECT FITS
IF YOU FOLLOW HONDA on social media in some capacity, you know about their Project Fit challenge for SEMA. Plastered on Facebook and promoted by each builder, it even took over the company's Tumblr blog (http://hondaloves.tumblr.com #ProjectFit). You couldn't escape it - and why would you want to? These little Fits drew quite the crowd on the show floor.
MAD Industries went for the tried-and-true combination of black and gold. The windows were even tinted to match the wheels, which was a cool touch. The best thing about the build wasn't actually the Fit though; it was the Honda Grom that matched. The little guy even fit in the trunk with room to spare!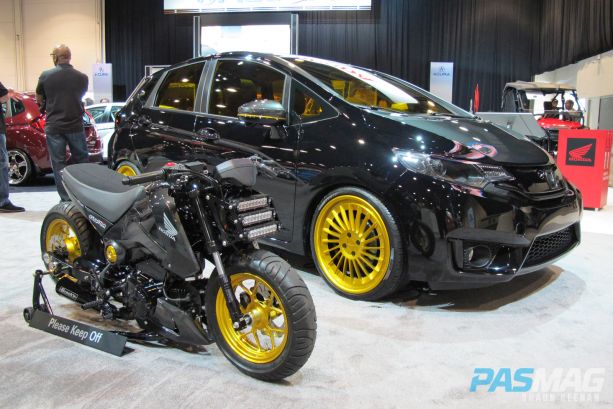 Spoon Sports USA brought its "Super Taikyu" to play. Developed with endurance racing in mind, the Fit carried an entire parts catalog of Spoon goodies with the right amount of JDM touches, and its signature blue and yellow color scheme.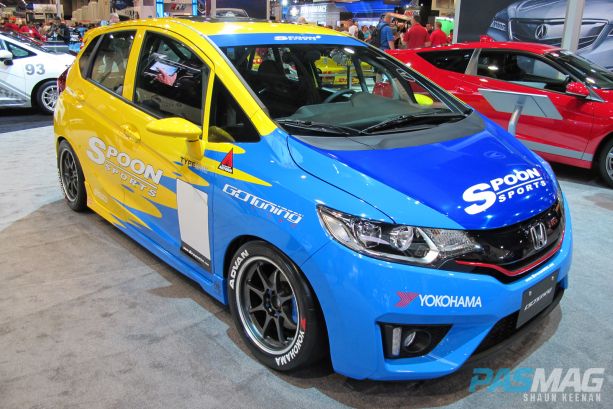 Bisimoto did what he does best and built it better than the OEM engineers. His Fit puts out 151 horsepower, thanks to special coatings, aerospace oil and highflow exhaust. That's almost 40 more horses squeezed out of this little guy!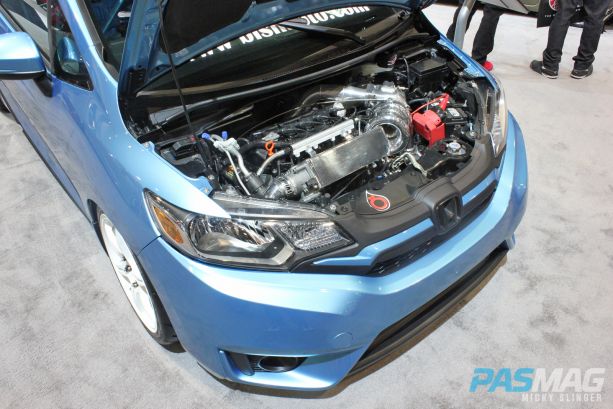 Kontrabrands took their Honda Fit and gave it a taste of the enthusiast lifestyle. This all-around street performer featured tasteful upgrades inside and out to help make it look and sound great. You could probably see something like this rolling down your street soon.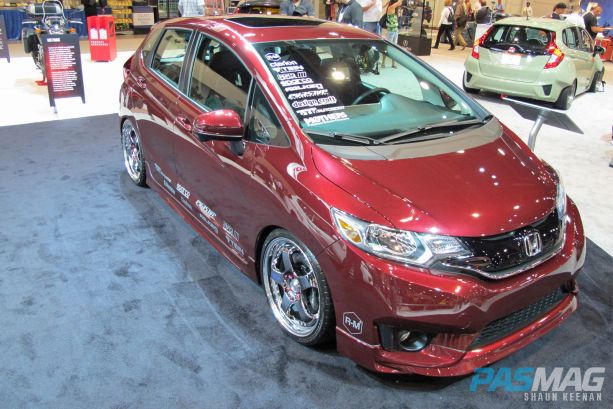 Kenny Vinces went about his Fit to make it show-worthy wherever it ends up. A custom audio setup, nitrous system, and custom headlights, lip and fenders round out
this stanced Fit. There are some cues to follow here for sure!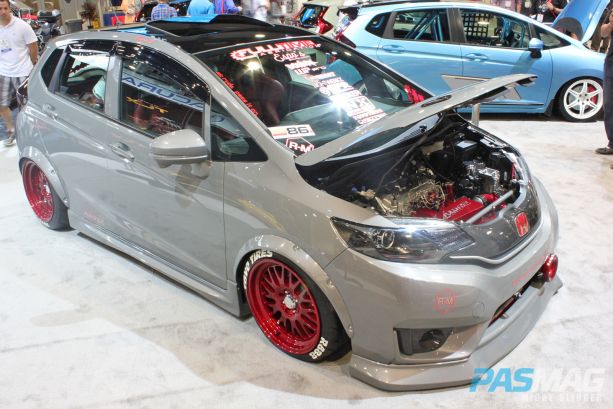 The Tjin Edition Fit came away from this competition with a win, but to find out more, you're just going to have to read the story in the PAS Feb/Mar 2015 issue! Order HERE.