Written by Text by: Meghan Otto Photos by: DDM Photography | 17 January 2012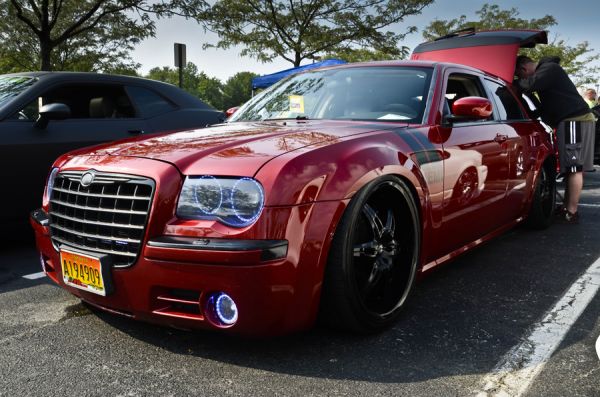 Delayed one week due to Hurricane Irene, September 3rd proved to be the perfect date for eXquisite Car and Truck Club's show, Hot Summer Nights held at Quaker Steak and Lube in Fredericksburg, VA.  The parking lot was packed full of imports, domestics, mini trucks, lifted trucks, donks, performance, and style.  Nightfall is when everyone really started to shine with their custom lighting.
Some of the highlights of the show included a 1000+hp Dodge Magnum whose custom graphics were as fierce as its power; a bagged and wide-bodied Dodge Charger with a suede interior; a bagged Chevy S-10 with a wicked 15+ color paint job; a 93 Honda Civic with a B18A1 engine swap; a completely illuminated inside and out Scion XB, and so much more.
But the DC/Maryland/Virginia and beyond crowd came with a lot more than hot whips. Several Car Clubs came out to represent such as DMV Dynasty, Self Made Customs, II Xtreme Levels and Team Absolute.  There also were games for the clubs to participate in to keep everyone entertained.  If this year is any indication of what next year's show is going to be like, then it's one that you definitely won't want to miss!