Written by PAS Staff | 20 October 2011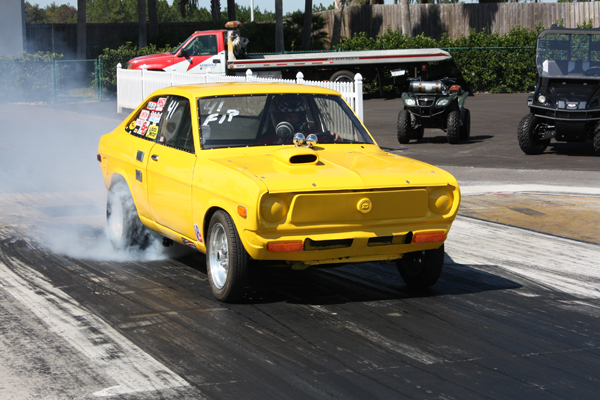 Photos by Cliff Wallace - www.importfaceoff.net
3rd annual Gainesville, Florida IMPORT FACE-OFF: October 16th, 2011
Yet another IFO with increased attendance from all previous years. Thank you to all the fans for the continuous support.
Even without a working 2nd gear, David Penton from Winter Haven, FL (black Toyota Supra) won the Forced Induction Pro class running consistent low 10s throughout the day.
For a second event in a row, Chris Pena from Winter Haven, FL (green Toyota Supra) won the Forced Induction Sport (Street) class running consistent mid 10s. During the "Beat the Heat" round where the FIS winner races against a Cop, Chris red lit after track officials mistakenly used a sportsman tree instead of a pro tree. Chris, the good sportsman that he is, agreed to a rematch at the 2012 Gainesville event against Lt. Tom Brown who races a 5.0 Mustang.
Marc Podkowic won the All Motor Pro class running 10.6s with his K-series Civic hatch during qualifying and eliminations. This marks his 6th IFO win.
Number 1 qualifier Cesar Olin from Jacksonville, Florida should have easily won the FWD class with his 9 second Civic, but red lit in the semis, most likely due to his bumper being too low to the ground. Racers should have at least 3 inches of ground clearance to ensure the beams are not tripped during staging.
Best Club Participation was won by Kindred Impulse; Best Club Representation was won by Team V2 Lab. www.importfaceoff.net