22 August 2011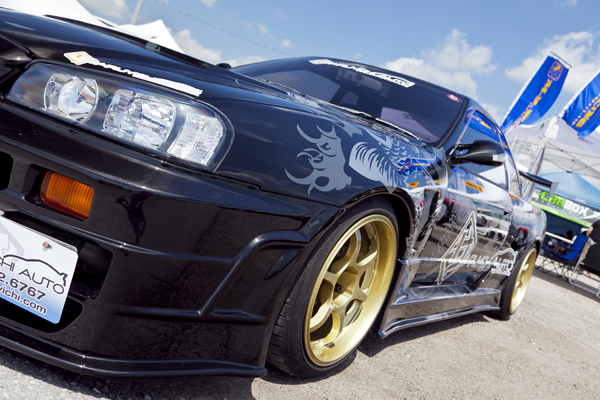 It has been nearly a decade since the legendary Markham Fairgrounds hosted an automotive show, let alone a tuner-specific one. The last of the great shows during the old generation series was that of DarkNights, until the Second Glance Media crew brought out Import Expo 2011. With a mountain of expectation to live up to, the show's itinerary included everything from JDM-flavoured vehicles and track cars, wet t-shirt contests and B-Boy shows, motorcycle stunt teams, a BMX stunt event and had something for every enthusiast. Over 350-strong came out to showcase their rolling works of art in a variety of competitions and classes, but there could only be one top winner.
With the show being set on two days and a heat wave forcing people to buy water at any opportunity, many were anticipating a poor turnout. To the surprise of most (including myself), over 6,000 spectators rolled through the gates with camera in hand.  What most planned on seeing was the queen of Import Expo 2011, Miss Ayanna Jordan. As a young and up and coming model from Los Angeles, Ayanna offers a unique look to the already saturated world of modeling with her Indian background and petite stature. The other queen of the show is UFC ring girl Brittney Palmer who was signing posters in the CarAid booth all weekend.
For those seeking some quick-buy goodies, there were over 50 exhibitors on hand ranging from well-known local tuner shops like DEFCON Racing and ART Motorsports to internationally known Honda-purists K-Tuned. Other vendors included the likes of Meguiar's Canada giving away free quick detailing products, Lucas Oil Canada with an array of automotive lubricants and various wheel retailers. Most notably was the AutoMotoFoto.net booth whereby tuner models Marina Victoria and Connie CC signed posters for adoring fans and doing give-a-ways on the hour at the main stage.
For those that love fun on two wheels a crew of motocross stunters was tearing up the tarmac when not performing their neck-breaking 40+ foot jumps in the air.  You could swear that the X Games arrived early in Markham by the way these stunters pulled moves from the notorious one-handed Superman to full barrel rolls.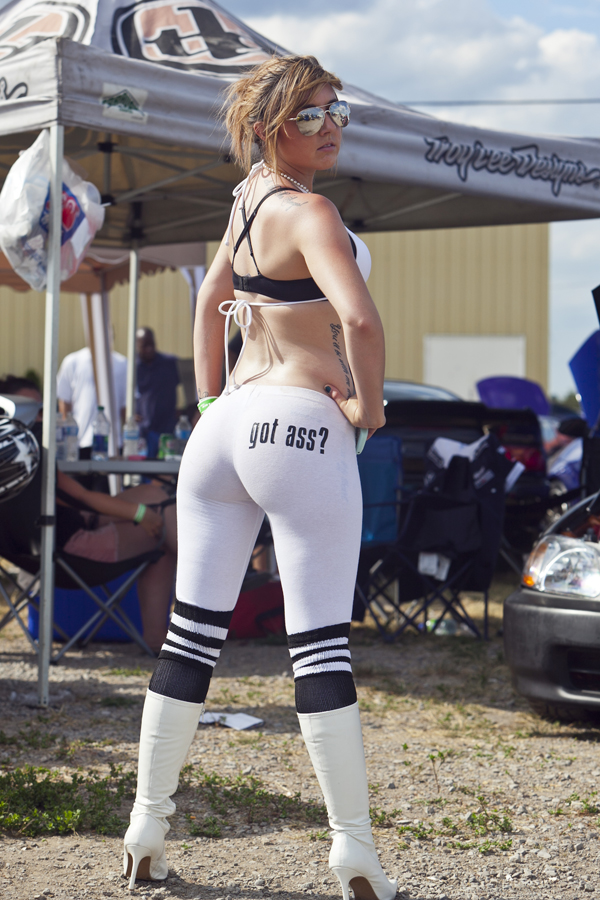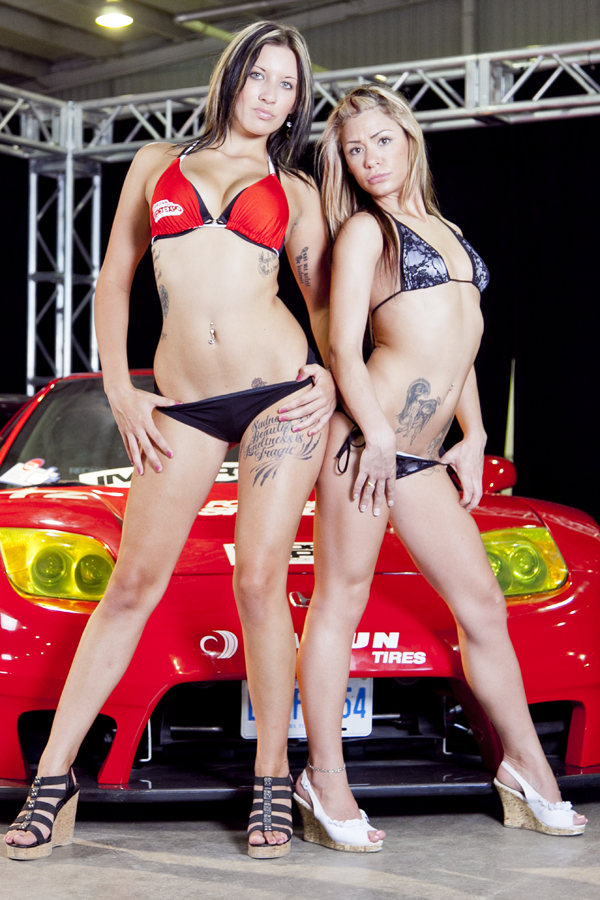 Onto the bread and butter of Import Expo 2011, the show n' shine competition. With over 350 cars registered, the competition was intense. Due to the overwhelming number of Honda vehicles, judging categories were expanded to encompass various generations of the same model. For those Honda-haters a wide selection of various other make / models were on display, most notably an Audi rocking OEM Bentley wheels, a slammed green G35 sedan with an aggressive wheel / tire package as part of the stance movement and a slew of domestics.
Great expectations were hard to achieve for Import Expo 2011 on the hallowed ground. As the second year for this event, it is without a doubt that the team at Second Glance Media pulled it off. Competitors brought their A game, there were models galore, a live photo shoot studio, two-wheeled stunters of all kinds and a great gathering of enthusiasts. With the success of this show, one can only imagine the plans for next year.