Written by Text by: Rick Di Corpo Photos By: Paul Barszcz | 03 August 2011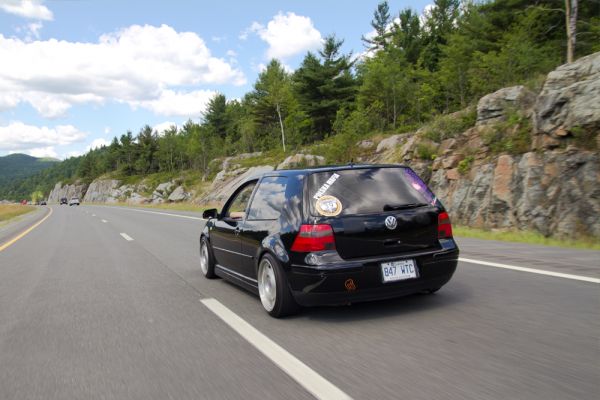 Burnouts, cart jousting and ladies flashing skin are typical norms when one describes the events surrounding the Orangeball Rally and its 3 day adventure from Montreal to Waterfest in Englishtown, New Jersey for the largest European car show in North America. 2011 proved to be a much more different event than tradition would dictate.
Starting in Montreal, Canada, 55 drivers sporting everything from bagged MK4 VW Jettas and GTI's to 300+ HP R32 swapped MK3 Cabriolets and AUDI S4s met with 100 other Euro enthusiasts at the Orange Julep restaurant to get their swag (which included a t-shirt, numbered decals and a goodie bag filled with gear from the official sponsors) and begin their 700 km trek across vast North Eastern highways.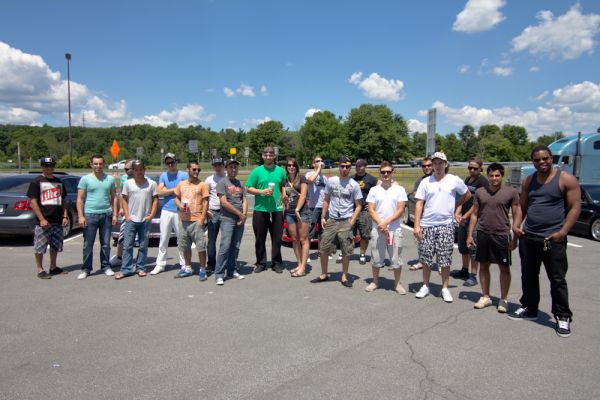 The Orangeball Rally takes around 7-10 hours to complete from start to finish, but the journey in between is what makes it fun. Roadside burnouts, highway speed runs and encounters with highway troopers are some of the things one can expect while hauling ass through the wilderness.
Most of the drivers came equipped with nothing more than a change of clothes for the weekend long festivities as visions of tire smoke and flaming wheels filled their heads, however the police of North Brunswick where they were staying had other ideas in mind.
Having spent the last several weeks using the Orangeball Movie of 2010 as training material, the fine men and women of the local police force had had enough of the delinquent behavior of the thousands of people that flood into the community to wreak mayhem and destruction and began a 3 day crackdown on anyone and everyone driving a VW or Audi.
The Orangeball Rally had become too big for its own good as police started blockading the entrance to Chili's on Route 1, breaking up groups of VWs bigger than 2-3 cars and enforcing a strict no public indecency ordinance that would put a serious crimp on everyone's style.
Luckily the biggest thing that the Orangeball Rally has going for it is that it's made up of people whose passion for VWs and AUDIs far outweigh any other need to break things and with the help from sponsors like Unitronic Chipped, Autobar Sport Motorwerks, PASMAG, Fuel Riders, and AirSociety, future rallies will carry the torch and light the way for generations to come.