Written by C17 Media Photos By: Luis Cerda | 29 November 2010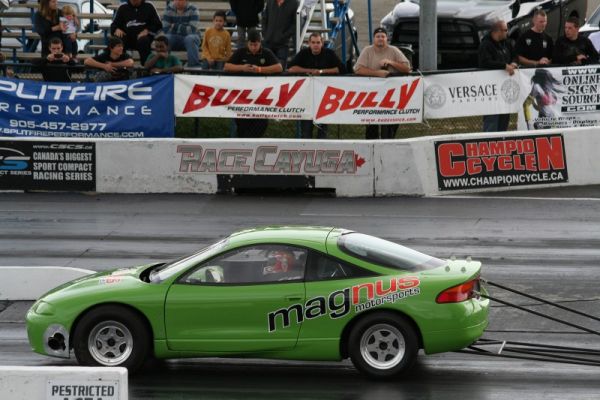 With clear sky on the horizon, race fans across Ontario poured into Toronto Motorsports Park for one final dose of adrenaline at the CSCS Season Finale presented by Bully Performance Clutch. CSCS is home to Canada's only pro sport compact drag series, Canada's largest time attack series, and Ontario's biggest drifting and Show & Shine series.
The Time Attack competition has been on fire in 2010 as almost every class has set new records every event. One of the crowd's favourites are the McGregor brothers, who tear up the track in their brand new BMW M coupes. Adam McGregor ran a 1.21.947 in the Super Street RWD class, earning 1st place and taking home the family bragging rights.
The hottest battle all season has been in the Super Street FWD class and this event was no exception. Nick Hui's Teknotik Civic set a staggering 1.22.264, edging soon-to-be 2010 CSCS National Champion, Terrence Davis, by 0.743 of a second. Jeff Pippy's Cosworth/Worx EvoX ran a 1.22.252, wining 1st place in the Super Street AWD class and making him the 2010 SSAWD CSCS National Champion.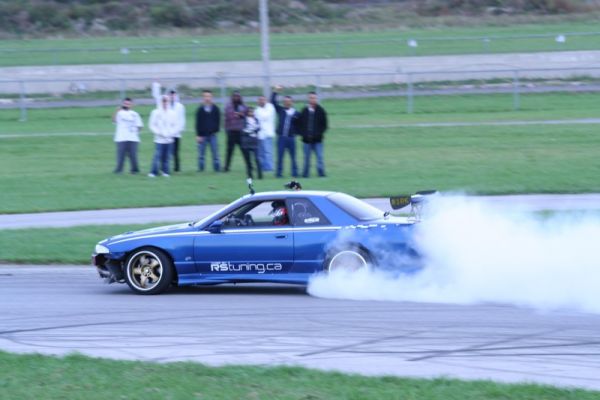 The unlimited class had a few new faces as Mark Botelho's Defcon Integra took home 1st in the Unlimited FWD class with a 1.20.309, just 0.07 of a second ahead of soon-to-be 2010 UFWD CSCS National Champion, Brian Wong, in his NextMod/APH Civic. Sasha Anis was the current track record holder going into the finale in his SG Motorsports 350z. He proved that no one can touch him by breaking his own record with a 1.15.928, making him the 2010 URWD CSCS National Champion.
Jim Houghton's Integra dominated the Street FWD class with a 1.23.978. The Street AWD and Street RWD classes were won by Jason Lien's Stage 4 WRX and Jonathon Weir's Enmo S2000, respectively.
With a few new drivers on the roster and S1DC hoping to take home the 2010 CSCS Drift Championship, fans were in for a treat. The first round of eliminations saw some of the fan-favourites such as Chris St. John, Anthony NuVisions, and 2009 Champ Lucas Johnson, pack it up for the day. As the smoke cleared, Jon Fiddy's Skyline GTR edged Chris De La Cruz's BMW for 3rd place. The battle for first place saw two 240sx's line up as Cody Loughead beat Marcin Plaza, giving Cody the win and the 2010 CSCS Drifting National Championship.
PasMag cover car Gary Collins took home Best of Show 1st place in the Show & Shine competition, slightly ahead of 2010 CSCS Car of the Year Champion Sergio Sousa. For the third year in a row, Team of the Year went to Modified Society who once again showed unparalleled support for CSCS all season.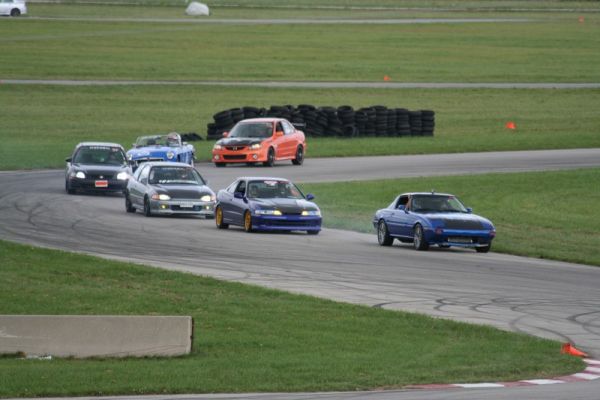 Drag racers were anxious to get the day started as the staging lanes filled up with familiar faces and a lot of new competitors, making it the biggest turnout of the year. At the top of the qualifying sheets was none other than Paul Bhawan in his all-purpose built cavalier with a time of 8.433 @ 130 mph. However, things would change in eliminations as Ryan Minton in his Honda Civic dominated the Pro Compact class for his first victory of the year. Mark Gentile took down the always strong Adam Drake in the Super Street Power Adder class while Orlando Tranch beat T.J. Ribeca in the JRP Street Warz finals. Marcell Brosseau beat Steve Edwards in a close final for Pure Street and David Knutson was victorious in the always competitive bracket class over Marcell Brosseau.
Team CSCS thanks all the competitors, sponsors and of course, the fans for making the 2010 season a success. Check out www.cscs.ca or follow CSCS at www.facebook.com/cscsracing for the 2011 schedule.
Want to Read More?
Click Below for Full Digital Issue!
{yoogallery src=[/images/phocagallery/CSCS_Finals] title=[CSCS 2010 Finals] width=[150]}