Written by PAS Staff | 06 April 2010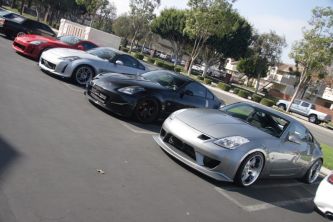 JTuned.com held a meet at Super Autobacs in sunny Southern California to celebrate the second coming of their site. Over 1000 cars flooded the area surrounding Super Autobacs over the course of the day proving that the scene in California was alive and well.
One of the highlights of the day was when the Honda Ruckus' made their entrance and did a parade lap through the Autobacs lot. Some of the other highlights of day were the JTuned raffle where the two grand prize winners took home APEXi N1 Dampers and a set of Hankook Tires for the car of their choice.
The most important aspect of the meet was the canned food drive JTuned held in conjunction with Second Harvest. Thanks to the Southern California tuning community, JTuned was able to fill multiple bins of canned goods for the less fortunate.
Stay Tuned to JTuned.com for future events.


{yoogallery src=[/images/phocagallery/JTuned1101] width=[150]}