Written by Garry Springgay | 22 July 2015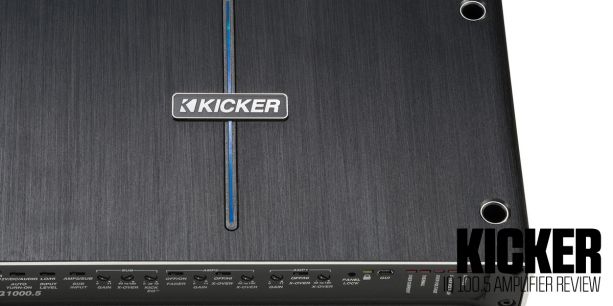 Back in the day, we wished for amplifiers with crossovers in them. When we got those, we wanted EQ, higher efficiency and better sound. Never satisfied, we continually demanded more and better features. Well, in case you haven't noticed, the latest car audio amplifier offerings are becoming more sophisticated and include many features we only dreamed of just a few years ago. Right at the top of the list are the new IQ series amplifiers from Kicker.
The IQ series amplifiers combine cutting edge technology and installation flexibility with the excellent audio performance that is typical of a Kicker amplifier. What sets this series apart is the addition of a full DSP suite, which can be controlled via a PC, tablet or smartphone apps. The graphical user interface is very intuitive and offers a huge amount of control. Think of it this way: with a Kicker IQ amplifier, you have complete control over the EQ, crossover, signal delay, and more - for every speaker, individually. If one channel needs an EQ adjustment that the other doesn't, you can do it. The amplifiers are also compatible with an optional module that allows Bluetooth audio streaming, but we'll get back to that in a bit.
The IQ series consists of five models, with two mono amps, a two-channel, a four-channel and a five-channel. We opted to review the IQ 1000.5, since it has the most channels, the most control of the entire system, and is the most complex of the designs. The amp is conservatively rated at 65 x 4 + 250 x 1 into four ohms, and 125 x 4 + 500 x 1 into two ohms. The amp is also bridgeable to a three-channel configuration if you should desire.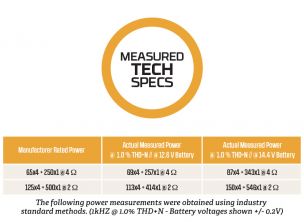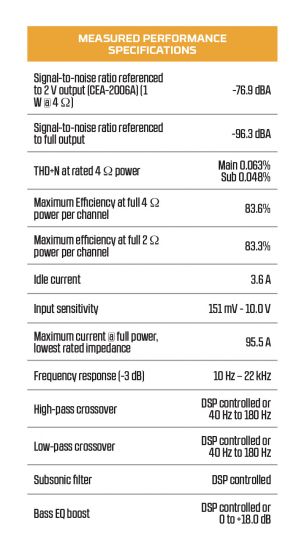 FEATURES AND FUNCTIONS
The Kicker IQ 1000.5 is a relatively small footprint amplifier, particularly when you recall its capability of delivering in excess of 1,100 watts of power! Measuring just shy of 12x8.25 inches, and only two-inches high, this is one of the highest power density packages I've seen. When you consider that it also contains five channels of extensive DSP control, it's just that much more impressive.

With the IQ series of amplifiers, Kicker took a different approach than most other manufacturers who simply build a standalone DSP product. Kicker believes that putting the DSP right inside the amp is a better approach for a number of reasons. First, you only buy DSP control for the amount of channels you have. Why spend money on a six-, eight- or ten-channel DSP processor when you only have five channels? Also, by building the DSP inside the amplifier, the signal-to-noise performance, as well as general noise avoidance, is significantly improved. I see it as a very hightech box full of common sense.
The connections for input and output are made on the rear panel of the amp, and this is also where the IQRC remote control connects, as well as the optional IQI Bluetooth interface. On the front panel of the amp you find traditional potentiometers for gain, crossovers and boost settings. Yes, the amp can be setup as if the DSP never existed, but for the life of me I can't understand why anyone would do that. Other controls on the amp consist of a switch for selecting the type of signal required to turn the amp on - either a traditional 12-volt trigger, a DC off set sense, or a signal sense method. There is an input range switch to provide compatibility with virtually any type of source, and an input steering switch so you can drive all five channels with two, four or six separate inputs. The front panel is also where you find the mini-USB connection to connect to your computer.
The DSP software's moniker is TWEEQ, which is quite appropriate for what it's capable of. The software can be loaded onto your PC or other device directly from Kicker's website, or the app is also available on iTunes and Google Play. It installs quickly and easily on my PC, and when you connect the amp, it automatically checks the amp's status and firmware. Updates are quick and easy as well. The GUI (graphical user interface) was designed by someone who obviously has a background in audio tuning equipment. It's very easy to understand and use, and when you begin tweaking things, it's very quickly apparent that the DSP provides an immense amount of very precise adjustments.

This is the basic adjustment screen, with EQ, gain and crossover settings all accessible.
To list all the possible features and controls would take more space than I have here, but here are the most important points:
• A 31-band graphic equalizer with independent adjustments for all five channels. Also a "quick defeat" switch for easy EQ comparisons.
• Separate high-pass and low-pass crossovers for all five channels, with four selectable slopes and two different alignments. Can also be configured as bandpass, or series notch filters.
• Independent gain adjustments for all five channels.
• Adjustable compression for each channel.
• Fully adjustable signal delay for each channel.
• Addressable outputs.
In addition to the controls provided via the software, a pretty trick multifunction remote controller allows you to scroll through and adjust settings for gain, boost, EQ center frequency, and filter Q. And to make things even better, the IQRC multifunction remote will control two amplifiers at a time.
Still not enough for you? If you prefer to use a Bluetooth source for your music, the IQ amplifiers are designed to connect to Kicker's optional IQI Bluetooth intelligent interface. This unit allows you to stream music to your IQ amp, as well as use the Bluetooth connectivity to control the DSP settings via the TWEEQ app. Thanks to a built in discreet dipole antenna, the IQI has best-in-class Bluetooth range at over 100 feet in unobstructed areas. The IQI comes with four one-meter DIN cables that allow connectivity and control of up to four amplifiers!

This is the advanced control screen, with adjustments for the signal delay, channel addressing, compression, and crossovers.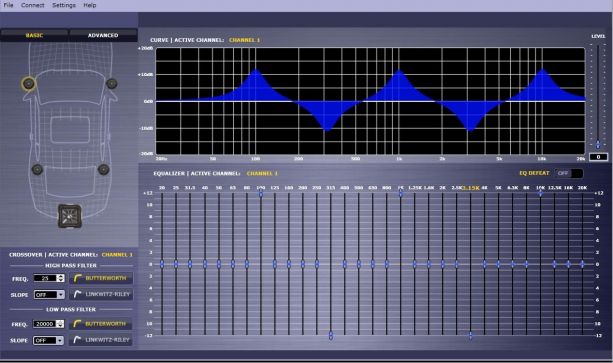 This is the EQ with a few adjustments made to illustrate how easy it is to control and understand.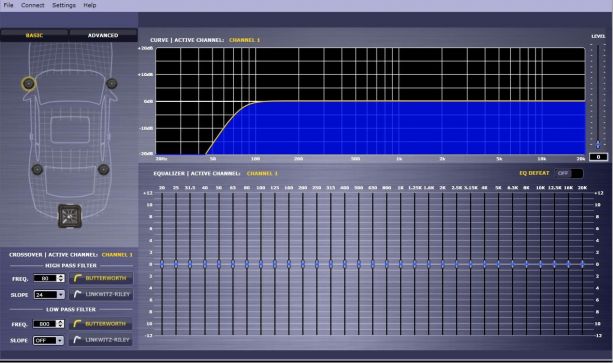 High-pass filter @ 80 Hz, -24 dB/Oct.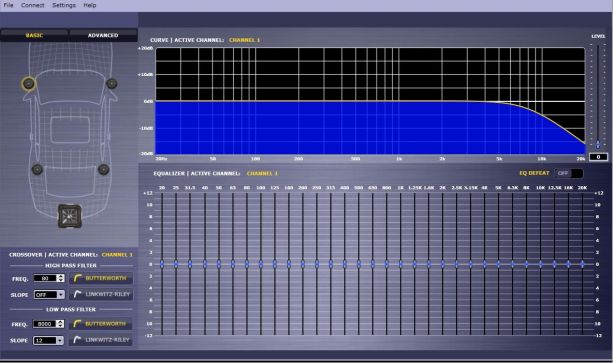 Low-pass filter @ 8 kHz, -12 dB/Oct.
LISTENING
For my listening test, I wanted to make adjustments to the amplifier as I listened, but at the time of my test, the software for my Android smartphone and tablet aren't quite ready, so I use my laptop instead. I connect the amp to a couple of pairs of component speakers, and the sub channel to a Kicker L7 subwoofer. I set the main channels to 50 Hz high-pass, with a Butterworth alignment and second order (-12 dB/oct) slopes. The subwoofer was set to 80 Hz low-pass, at -24 dB/oct.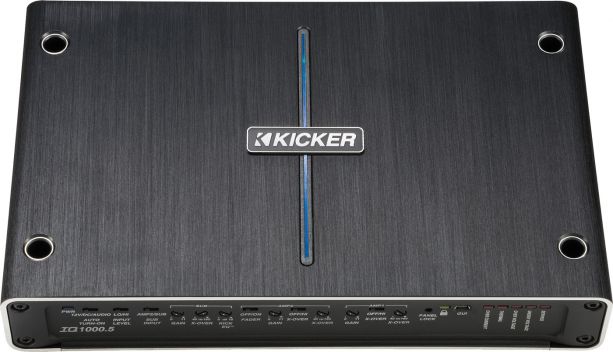 One of the first things I listen for when there is a DSP involved is the noise floor of the amp. DSP's can be difficult to get great signal to noise performance from, but this IQ amplifier is dead silent between tracks and during very quiet passages. And as nice as that silence is, this amplifier sounds very good when playing music at virtually any level, from very soft to the most dynamic passages. The sonics are natural and without digital artifacts. The amp has a warm round sound to it, and is very musical and pleasant. The amplifier has plenty of power, and the subwoofer channel shows good control and tight, accurate sounding bass.
I move my speakers around and experiment with the signal delay functionality. The delays can be adjusted in increments of 1-, 0.1-, or a minute 0.02-millisecond increments. This incredibly fine adjustment allows you to tune the delay virtually perfectly for your listening position. The adjustments occur in real time, and I do not experience any unwarranted pops, clicks or dreaded "zipper noises" during my tuning experiments. As past products have proven, the folks at Kicker understand good sound, and this amplifier proves it.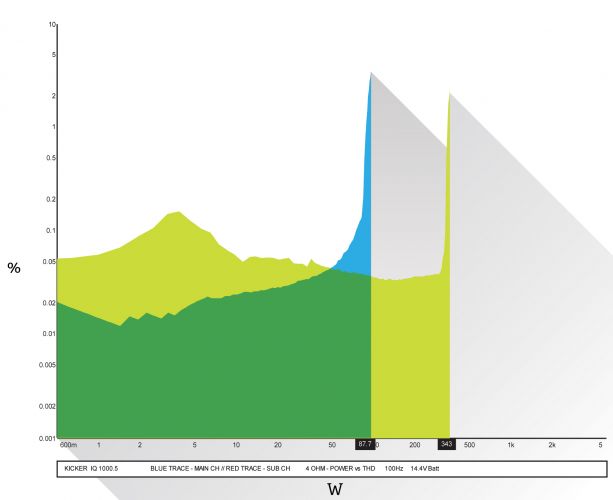 4 OHM POWER VS. THD+ n 14.4 V BATTERY

2 OHM POWER VS. THD+ N 14.4 V BATTERY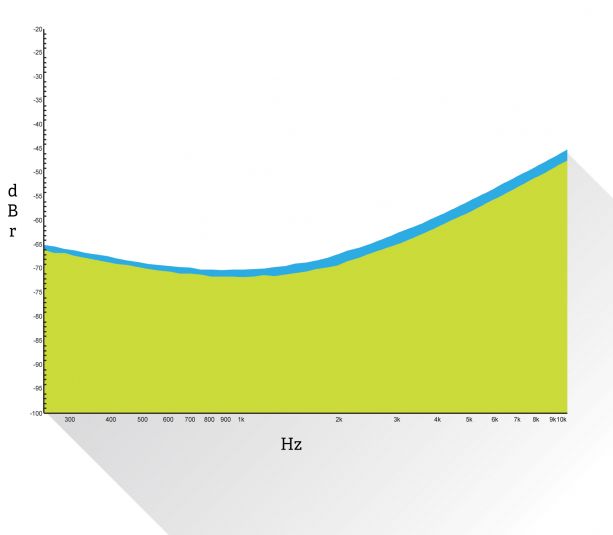 SEPARATION OR CROSSTALK VS. FREQUENCY
ON THE BENCH
Moving back into the lab, I connect the amp to my trusty test bench to see how good the numbers actually are. Not surprisingly, the IQ 1000.5 easily outperforms all of the published specifications. It measures very respectably in all areas, although I did note that the amp does tend to run a little on the warm side. This is due to having a great deal of power in a small footprint, but should not pose a problem for the end user. According to Charlie Fox, one of Kicker's "ninjaneers" responsible for the IQ series, the IQ 1000.5 is equipped with a thermal rollback circuit that reduces the output power unobtrusively, allowing the amp to reach thermal equilibrium without shutting down.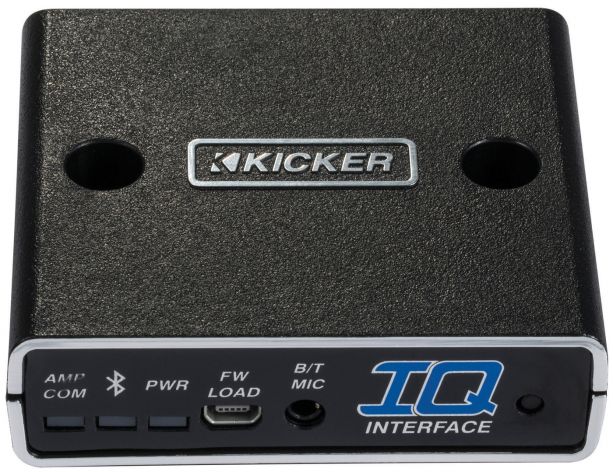 CONCLUSION
Thanks to the built-in technologies and capabilities, and the ability to interface into virtually any OEM, aftermarket or wireless-based system, the Kicker IQ 1000.5 is going to be a very popular amplifier. With the combination of the ability to be tuned and configured to perfection and Kicker's signature great sound, there just isn't much more we can ask for any longer.
For more information, visit: www.kicker.com.
Contributor: Garry Springgay.