Page 7 of 7
---
The new Rainbow Hammer Series subwoofer provides high quality German engineered bass on a budget. They're not too small, extremely loud, very deep and super dynamic. Avaliable in 10 and 12-inch, the Hammer plays the full spectrum of music genres from classical and techno to Rap and Hip-Hop. This subwoofer is extremely dynamic and pleasing to listen to at any volume. The best part is it only needs 300W/400W (10-inch/12-inch) of power. Whether you like your bass Loud or clean, the Hammer delivers. For more visit www.rainbowcaraudio.com
---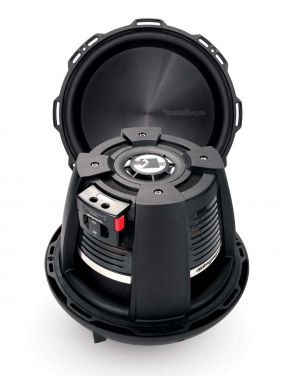 Rockford Fosgate POWER T1
All new from the ground up, 2010 POWER series subwoofers build on Rockford Fosgate technologies first seen in their all new full range line. Avaliable in both 10 and 12-inch sizes, these bad boys have patented VAST technology that increases surface cone area up to 25% so the T1 performs like a much larger woofer. Flex Fit not only looks the part but gives extreme flexibility for extreme installations. Clean, high tech and ready to set off car alarms, the new T1 is here. For more visit www.rockfordfosgate.com or call (480) 967-3565
---
Optimized for small enclosures, EFX Competition subwoofers are bigger and stronger than ever (600 Watts Max, 300 Watts RMS). Beefy 2.5-inch ultra-high temperature voice coils, heavy double stacked magnets and the large vented pole piece make up a motor structure that handles more power and plays louder than any EFX woofer before. With woven tinsel leads, heavy duty push terminals, stitched and bonded large rubber surrounds and one piece IMPP parabolic cones the EFX Competition subwoofers deliver. For more visit www.scosche.com
---

Sony XS-GTX120L
The Sony XS-GTX120L is a 12-inch, single 4-ohm voice coil subwoofer that's ready to deliver some serious bass. Exceptional power handling delivers up to 1000W at its peak, and 300W rated power. This subwoofer features a thick rubber surround with Stroke Stabilizer Surround to keep the cone properly centered for high power handling and low distortion. Its unique 5-sided design keeps the Polypropylene cone stiff and reduces standing waves in round subs, for purer bass free from distortion. For more visit www.xplodsony.com. In Canada visit www.sonystyle.ca/xplod.
---
Soundstream SPLX Series
The new and radically improved SPLX-HX subs are welcomed by SPL competitors worldwide. While the changes may only appear to be cosmetic, the cool stuff is on the the inside. The new coil costs nearly 8 times as much as the original coil, but the results are unfathomable. For the competitor or everyday basshead that does not have access to unlimited funds, this monster is for you. For more visit www.soundstream.com
---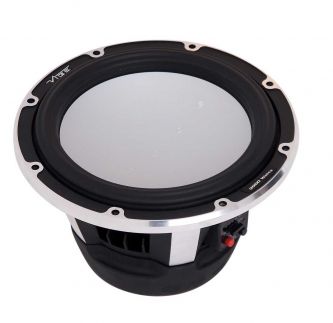 VIBE Space Reference SPL
The Space 12-inch Reference SPL subwoofer from British industry leader VIBE is all new for 2010. Available with a dual 2ohm or dual 4ohm voice coil, it reproduces loud, deep bass without compromising on sound quality. Solid construction and craftsmanship features a reversible alloy gasket, revolutionary one piece aluminum cone and unique VIBE Thermal Unity cooling. A double stacked Y30 rated ferrite magnet and FEMM motor offer immense motor strength, superior power handling, low distortion and near perfect linear movement. For more visit www.vibecaraudio.com or call Metra Electronics at (800) 221-0932.