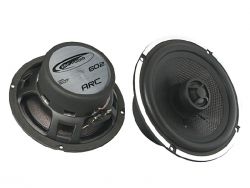 ARC Audio
ARC 602 Speakers
$319 | arcaudio.com

ARC Series coaxial and component speaker systems create new levels of musical enjoyment and personalization, placing emphasis on enhanced mid-bass and low frequency response, dynamically engineered midrange for rich, natural and pronounced vocals and instrumentation, while efficiently enhancing upper frequencies with finesse and dynamic performance giving you the most value possible in stepping up your systems acoustical and performance capabilities.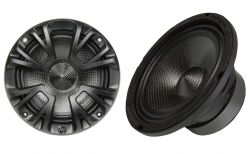 Audiopipe
APAW-35CFF Speaker
Contact for pricing | audiopipe.com

The new APAW line consists of four models (6.5- and 8-inch, also available in slim-mount models) of indoor/outdoor loudspeakers by Audiopipe, which offers a full carbon fiber cone. All models offer large power handling capabilities, 4-ohm impedance and water repellent carbon fiber construction, resulting in a lightweight, durable and great sounding speaker.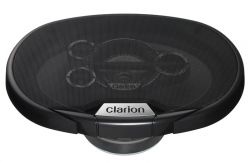 Clarion
SRG6953R 6x9 Speaker
$129.99 | clarion.com

You would be hard pressed to find any other 6x9-inch speaker that packs as much punch as the SRG6953R 5-way. The SRG series is designed to be a great OEM replacement speaker all while remaining budget-conscious. Boasting a 6x9-inch MIPP cone woofer, 2.375-inch balanced midrange, and 1.375-inch, and 0.3125-inch tweeters, the SRG6953R will surely put you in high-end heaven.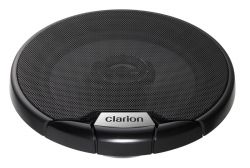 Clarion
SRG1623S Co-axial Speakers
$89.99 | clarion.com

The SRG1623S is part of the Clarion SRG series, which are designed to be efficient, budget conscious, factory replacement speakers. It features a 6.5-inch MIPP cone woofer and a one-inch balanced tweeter that can be surface or flush mounted. This makes the SRG1623S a solid replacement for those wanting a broader sound stage than what standard co-axial speakers can provide.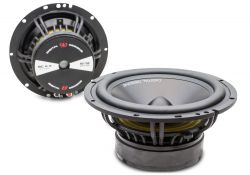 DD Audio
BC6.5 Component Speakers
$419 | ddaudio.com

Based on DD's popular A-Series components; the BCs are packed with performance features like anodized aluminum diaphragms and shorting ring equipped motors. Even the included passive crossover networks are feature rich. They're bi-ampable and they include tweeter attenuation and phase adjustment. In short, the BC6.5 components are sure to sonically please.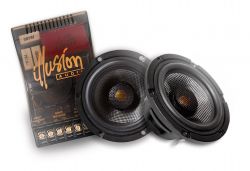 Illusion Audio
C3CX Point Source Speaker
$699 | illusionaudio-america.com

The Illusion Audio C3CX point source has a smooth and extended off axis frequency response so that all listening positions sound the same. The speaker is only 41 mm deep, so it can easily be mounted in the A-pillar for best sound stage image. A full size, bi-ampable crossover is also included. The C3CX is the winner of the 2015 CES Innovations In Design And Engineering Award.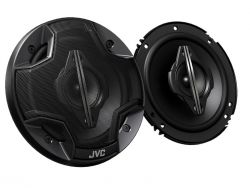 JVC
HX Series Speakers
$79.95 to $119.95 | jvc.com

The HX series drops into standard-sized openings to improve low-end performance and voice clarity. Each driver features a carbon mica cone. The midrange is bolstered by a pulp cone with fixed surround, and all speakers include Polyetherimide tweeters for high strength and temperature tolerance. The HX series comes in three sizes (5.25-inch, 6.5-inch and 6x9-inch).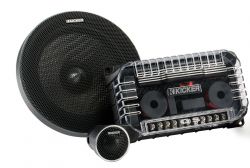 KICKER
QS-Series Component Speakers
$699.95 | kicker.com

Tonally precise and stunning, a QS components system is an audiophile-quality set perfect for demanding listeners. In two system-pack choices with either 6.75-inch (165 mm) or 6.5-inch (160mm) midrange drivers featuring three-layer Tri-Tech cones, high-performance 30-mm tweeters with DuPont Tetoron domes and a superior crossover network with Mylar capacitors and high-powered resistors.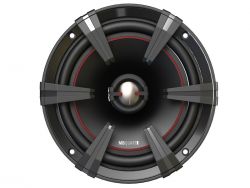 MB Quart
X-Line Coaxial Speakers
$99.99 to $159.99 | mbquart.com

A new line from MB Quart for 2015, X-Line coaxials provide a definite bang for the buck. Available in 5.25, 6.5 and 6x9-inch sizing with .75-inch Titan tweeters. The coaxials feature a German-spec composite basket and mica-filled PP cone mated a to UV butyl surround. Twelve dB/octave crossovers are used throughout the line and hidden in the tweeter post for protection and reliability.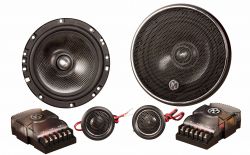 Memphis
MClass Components
$269.95 | memphiscaraudio.com

Whether you want to upgrade the factory units or go with a custom install, the redesigned 2015 MClass MCX component speakers are the solution. The oversized cone and voice coil deliver great bass, while the separate tweeter allows for a variety of mounting locations. The separate crossover brings everything together for a great sounding component system.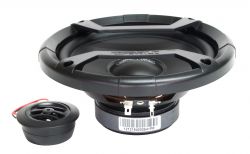 Orion
Cobalt CO652C Component Speakers
$53 | orioncaraudio.com

These Cobalt speakers are tuned for maximum performance, whether powered from a head unit or an amplifier. With recessed tweeters, universal baskets, and 50 watts RMS and 120 watts peak from 4 ohms, these speakers can be dropped into almost any vehicle to get that sound you're looking for.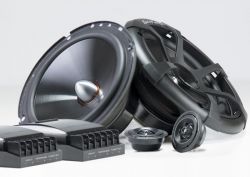 Phoenix Gold
SX5CS Speakers
$239.99 | phoenixgold.com

Designed to perfectly match the SX-series of amplifies and subwoofers, this series of speakers are manufactured using state of the art acoustic engineering and built using high-grade quality materials and components. The aluminum plated grained polypropylene cone, coupled with the soft dome tweeter, reproduces a high performance, natural sound. The SX series component speakers are available in both 5.25-inch (SX5CS) and 6.5-inch (SX65CS) diameters.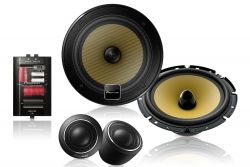 Pioneer
TS-D Series Speakers
$180 to $200 | pioneerelectronics.com

Pioneer's TS-D series speakers are designed to maintain open and smooth sound quality with solid bass response, vocals, staging and clear separation of instruments. Featuring Twaron aramid fiber cones, elastic polymer surrounds and 0.9-inch tweeters, the TS-D components demonstrate quicker response and an open sound. Multiple adaption kits are included for easy installation in factory door locations.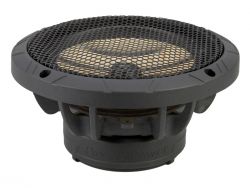 Precision Power
Power Class P.65C3 Component Speakers
$469.99 | precisionpower.com

The Power Class components from Precision Power are made up of a performance-oriented three-way system: tweeters, midrange and woofer. The combination of the air motion tweeter and natural fiber composite cone, high-power strontium ferrite magnet midrange and woofers leave no questions as to how this system can push 400 watts, 94 dB and 40,000 Hz, yet still be able to sound clear and defined.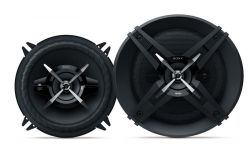 Sony
XB Series Speakers
$99.99 to $119.99 | sony.com

Featuring a modulus, multi-layered, mica-reinforced cellular woofer diaphragm for high rigidity and precise bass, the XS-XB series full range speakers also house a progressive height rate spider and rubber surround to realize 300, 350 and 500 W RMS in the 5.25, 6.5 and 6x9-in. models, respectively. Connect directly to the matching high-power head unit with built-in 40 W x 4 CEA RMS amplifier and MEGA BASS circuitry for standalone subwoofer and amplifier performance.