Page 3 of 9
MTX
JackHammer 600
With a name like JackHammer, you have to be able to deliver pure POWER. With patented Active Fan Cooling technology, JackHammer amps control fan speed based on volume level. The louder you crank it, the faster the fans pins to deliver cool air the interior of the amp where it's needed to play longer and louder. Patented Smart Engage technology makes it easy to add JackHammer amps to any factory or aftermarket system. Best of all, MTX JackHammer amps are CEA-2006 compliant which means you get actual power which is according to the rating. With amps that aren't CEA-2006 compliant, you never know what you are paying for. MTX JackHammer amps are packed with performance enhancing technology and real world power at a price you can help but drool over.
USA - www.mtx.com
CAN - www.mitekcanada.com
---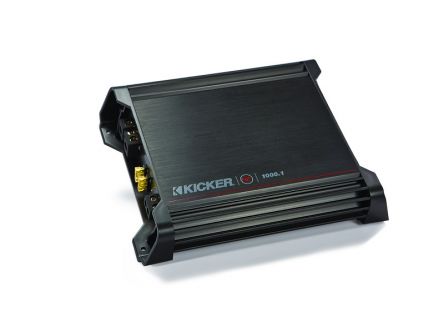 Kicker
DX-Series Amplifiers
Kicker DX-Series amplifiers simply provide reliable, relentless power, and make it affordable for those who seek top features in a high-performance car audio or multimedia system. An additional, often overlooked benefit is that each individual KICKER Amplifier's actual power always exceeds its rated power, documented inside the carton. DX.1 Mono-Channel Subwoofer Amps supply all the necessary features expected from high-power, monoblock amplifiers that pulverize subwoofers with energy-saving, Class D power, including the ability to be stable under loads as low as one Ohm. DX1000.1 amps deliver 1000 watts (14.4V at 1 Ohm), and DX500.1 amps provide 500 watts. They provide +9dB (or 0dB) of bass boost centered at 40 hertz, and include a convenient, mountable remote for bass control from the dash.
USA - www.kicker.com
CAN - www.gemsen.com
---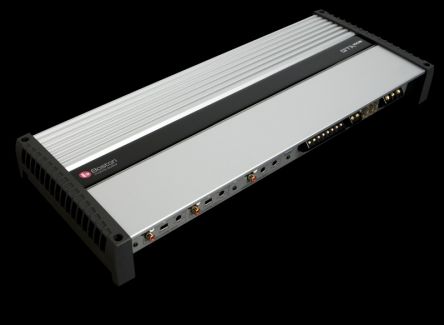 Boston Acoustics
GTA-1005
Setting a new standard in value for high performance amplification, Boston's new GTA amplifiers capture the best design, performance and features from the acclaimed line of GT Reference amplifiers. Like all Boston Acoustics GTA amplifiers, the five-channel, GTA-1005, features front-mounted controls and connections, Q-Tune for optimum system tuning, dedicated speaker level inputs for simple integration, as well as the new IMS (Integral Mounting System) which reduces the overall amplifier footprint. GTA offers incredible flexibility, so, whether you are building a system for stealth or show, with stunning looks, an aggressive feature set, and crisp clean power - GTA Amplifiers are the right choice.
---
Pioneer 
GM-D7500M
Pioneer's new GM-D7500M Class-D mono amplifier is designed to vastly improve electrical and thermal efficiencies, allowing the amplifiers to produce the same power output as conventional amplifiers more than double their physical size. The Pioneer GM-D7500M is 80-90 percent more efficient than those of traditional class A/B design, engineered specifically to power in-vehicle subwoofers and feature 2 Ohm stability allowing them to deliver high power and high current in a wide variety of configurations, from a single subwoofer to multiple subwoofer applications.
US: www.pioneerelectronics.com
CAN: www.pioneerelectronics.ca
Read on for More Products