---
Cadence Acoustics DCX Subwoofers
Cadence DCX Competition subwoofers feature a unique and powerful 1500 Watt RMS ultra saturated, high "BL" magnetic motor with one piece extended pole technology. Quad layer, linear progressive conex spiders along with integrated high current 4 layer round tinsel leads assure the most efficient delivery of current from the amplifier to the DCX motor. To reinforce this current flow terminal connections have been replaced with direct connect 10 gauge wire. Cooling is achieved by the use of a magnet motor heat sink with heat pump for the most efficient transfer of heat away from the motor. The three inch black anodized voice coil former is wrapped with four layers of high power wire windings. The oversized double laminated foam surround is stitched to the fiber reinforced paper composite cone body for good looks and added strength. DCX subwoofers are capable of high power for SPL and are extremely musical for extended listening, but they are not for the meek. For more visit www.cadencesound.com or call (800) 477-2328.
---
Alpine Type-R SWR-1222D
The SWR-1222D is a 12-inch, dual 2-ohm subwoofer from Alpine's popular Type-R series. Built to play loud, clean and long, the SWR-1222D delivers excellent bass performance with great low frequency extension and clarity. It has a patent-pending High-Amplitude Multi Roll (HAMR) surround for maximum excursion and highest output. Its ultra-long linear excursion provides dynamic, realistic sound, while concealed mount gaskets create a clean, finished look that's sturdy enough to resist wear and tear. For more visit www.alpine-usa.com.
---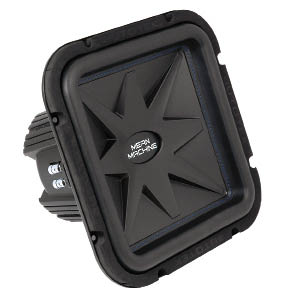 Autotek Mean Machine MW12SQD4 Square Subwoofer
Autotek MW12SQD4 Mean Machine 12-inch DVC 4-Ohm square-shaped Subwoofer allows approximately 20% more cone surface area for moving air and generating higher SPL than the same sized round woofer. Powerful 100 oz. high-energy double stacked magnet assemblies coupled to a nickel-plated extra-thick back-plate focus all the amps energy within the speaker's core. Four-layer high-temp aluminum voice-coils take the magnetic energy and transfer it efficiently to the polypropylene cone. Special ribs were formed into the rubber surround at the corners to prevent the surround from bending while the cone travels up and down providing improved sound quality. A single-piece tinsel-lead Nomex® spider assembly prevents fatigue caused from the massive cone vibrations while ensuring reliability and clarity. Power rating of 1200 W Maxx and 600 W RMS with endless wiring configurations add to this space saving alternative. For more visit www.maxxsonics.com or call (847) 540-7700.
---
American Bass HD12D2
The American Bass HD12D2 is one of four drivers in the HD line-up. Its sister 12-inch driver is called the HD12D1 and has dual 1? voice coils instead of the dual 2? units on this driver. American Bass also offers a pair of 15-inch versions, again with dual 2? and dual 4? voice coils. All of them are rated at 1,500Wrms and 3,000W Maximum power. Mounting depth for the HD12D2 is 8.11 inches and it weighs an impressive 48 pounds. For more visit www.americanbassusa.com
For More Products Read On
JL Audio 12W0v2
The JL Audio 12W0v2 Subwoofer is a 12-inch driver featuring a beefy voice coil and JL Audio's patented Elevated Frame Cooling for outstanding thermal power handling and stability. Plus, their motors have been designed and refined using JL Audio's proprietary DMA modeling to reduce distortion, increase output and enhance overall fidelity. Best-in-class excursion capability results in increased output and better sound quality at higher listening levels as well. For maximum application flexibility, W0v2's are designed for use in compact sealed or medium-sized ported enclosures. The 12W0v2 woofer powerful combination of performance, value and installation attributes will make them the "go to" choice for those seeking high performance from an affordable subwoofer system. For more visit www.jlaudio.com. In Canada visit www.gemsen.com.
---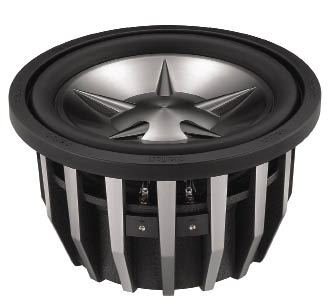 Clarion PXW Series Subwoofers
Clarion's PXW series of subwoofers offer outstanding performance and class leading features and technologies at a very aggressive price point. PXW subwoofers are based on a custom tooled cast aluminum basket with integrated Spider Exhaust Technology cooling. The two-piece cone assembly is a reinforced Kevlar/Paper composite design with an Electrolytic Spun Aluminum coated dust cap. Linear poly-cotton spiders and a co-polymer composite rubber surround help to ensure a finely-tuned balance of control and deep bass reproduction. The PXW series of subwoofers has been optimized for use in sealed or vented enclosures and are designed to offer an aggressive sound with good thump, while remaining accurate and dynamic. Clarion's PXW subwoofers are available as raw drivers or in custom-designed Canadian-built hardwood MDF speaker enclosures from your local authorized Clarion dealer. For more visit www.clarion.com
---
Eclipse SW8000
The Eclipse SW8000 subwoofer series uses many technologies to help provide great transient response, long excursion and extended low frequency response. With extra venting this subwoofer can be powered for simply adding a balanced low end or creating a rocking bass system. The cone uses airified paper formed using a special process in which air is mixed in with slurried paper. This lightens the cone by 25% while maintaining its strength and the dampening capabilities of paper. A progressive "S" surround works to keep the cone moving straight up and down thus eliminating extra movements that add distortion. For more visit
www.eclipse-web.com
or call (800) 233-2216. In canada visit
www.automobilitydistribution.com
---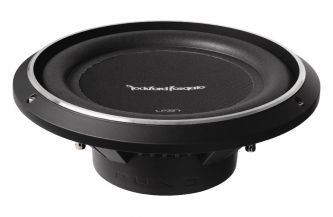 Rockford Fosgate P3SD412
The Rockford Fosgate P3 12-inch shallow mount subwoofer delivers the Punch - even in depth limited mounting situations. All vehicles are not the same: some can accommodate deep subwoofers and some can't. In the past that meant no Bass. Not anymore! Now even depth challenged vehicles can have real bass and the dual voice coil allows configurations for every application. Shallow woofers are designed for challenging spaces when a traditional woofer cannot be used. For more visit
www.rockfordfosgate.com
or call (800) 366-2349.
For More Products Read On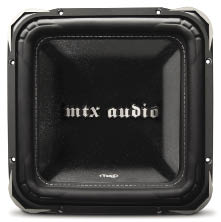 MTX Thunder Square TS5512
MTX Audio's Thunder Square (TS) subwoofer line is serious. The mad scientists at MTX designed hundreds of subwoofers before creating the loudest square subwoofer in the class. Utilizing patented technology (U.S. Patent # 7,275,620), MTX's TS subwoofers are capable of delivering bass like no other square subwoofer can even think of. Translated for those of you new to the audio world, these subwoofers are &@%ing loud! Available in dual 2ohm and dual 4ohm configurations, MTX is revolutionizing the sound of square. For more visit www.mtx.com In Canada visit www.mitekcanada.com
---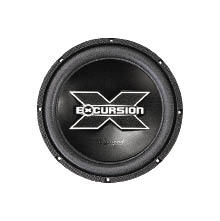 Hollywood Digital Excursion 1280-D
Hollywood Digital introduces their newest version of the Excursion HVX 1280- D subwoofers. Excursion 1280-D woofers set a new standard in high excursion, high output subwoofers. They feature a high BL, solid stock, low carbon MAFOS (patented) back plate and top plate. A two-piece cone with an inverted dust cap was manufactured for the excursion with a composite, high strength, light weight cone. Hollywood Digital uses high roll Santoprene surround and not cheap foam. The exclusive "dragon claw basket, American spiders and glues are only part of what make the HVX 1280-D subwoofer truly amazing.
For more visit www.hollywooddigitalusa.com or call (626) 301-7828
---
Lanzar Opti1533D
The Lanzar OPTI1533D 12-inch dual 4-Ohm subwoofer features custom tooled die-cast aluminum basket and a woven carbon fiber glass filer composite cone. The Lanzar OPTI1533D design uses a cloth laminated massive foam surround and 3-inch high temperature dual voice coil to deliver solid performance and 1,100 watts RMS / 2,200 watts of peak power. For more visit www.lanzar.com In Canada visit www.danatrading.com
---
Dynaudio Esotar² 1200
The Esotar² 1200 is a 12-inch subwoofer equipped with Dynaudio's highest level of transducer technology, built into a rigid, die-cast solid aluminum frame, featuring Dynaudio's characteristic MSP (Magnesium Silicate Polymer) diaphragm driven by a large, 4-inch diameter voice coil. The exceptionally large voice coil is formed of extremely lightweight aluminum wire wound on a Kapton former. Thanks to a powerful and massive magnet, this low-mass driver construction provides excellent transient response, speed and precision, effortlessly reproducing low frequencies down to 18Hz. For more visit www.dynaudiousa.com or call (630) 238-4200.
For More Products Read On
Memphis Car Audio Power Reference
Want more bang for your buck? Power Reference subs from Memphis Car Audio offer power and features not found on other subwoofers in this price range. The Titanic, high-strength super-wide roll surround, the tough rubber top gasket, and the 2-inch black anodized aluminum vented voice coil former are all top quality. Even more powerful is the warranty included when installed by authorized dealers. Boomy, bassy, and ballsy – Memphis PR subs are great in either vented or sealed enclosures. This is a subwoofer that could tempt us all out to stimulate the economy without breaking the bank. For more visit www.memphiscaraduio.com
---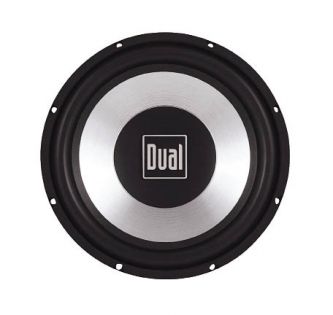 DUAL SD12 

Dual's SD12 12-inch subwoofer offers excellent power handling, high efficiency, and killer bass — all with a high-end appearance which sets it apart from the crowd. The Dual SD12 features an injection-molded polypropylene cone with a heavy-duty foam surround that promotes deep excursion. The cone's brushed chrome finish creates a remarkably clean look, while adding strength and durability. A heavy-gauge stamped steel frame provides rigidity and reduces unwanted resonance. Power handling is rated at 175 watts RMS/500 watts peak, thanks to a 2-inch 4 layer voice coil wound on a high temperature Kapton former and a vented backplate. This versatile sub delivers big bass from virtually any sealed, ported, or bandpass enclosure. For more visit www.dualav.com
---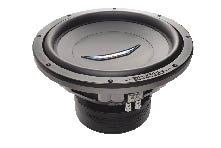 Image Dynamics IDQv3
The all-new IDQv3 subwoofers redefine performance for small enclosure subwoofers. Articulate and detailed with proper tonal accuracy even at extreme volume levels. The IDQv3 provides the incredible dynamic impact necessary while attaining extreme low frequency extension from the smallest of enclosure sizes. The IDQv3's feature a high roll parabolic surround to maintain cone surface area during long excursion, an ultra rigid mica reinforced polypropylene cone, and a fiberglass composite non-resonant basket that is light weight yet rigid. The moving assembly including the cone, surround, and voice coil were engineered to keep mass to a minimum so that a high compliance suspension could be used. Another incredible feature of the IDQv3 is the removable core assembly that allows the consumer or retailer to custom match the basket color to their installation. The IDQv3's are available in 10 and 12-inch with either a dual 2 ohm or dual 4 ohm voice coil configuration. For more visit www.imagedynamicsusa.com or call (866) 933-1414 .
---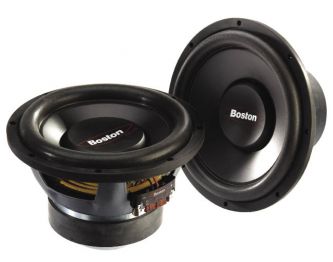 Boston Acoustics G3 Subwoofer
Designed to excel in a variety of applications, Boston Acoustics' G3 subwoofers feature great sensitivity allowing them to play loud and deep even with moderate power amplifiers. G3 subs utilize Boston's patented RadialVent cooling, Sureset impedance selection / fuse protection, and a robust 2.5-inch voice coil to offer exceptional power handling and reliability compared to conventional designs. Extremely versatile, G3 subs work well in small sealed or ported enclosures to deliver great sound quality and output. Providing the reliability of SPS (Soft Part System) at an unprecedented price point, the G3 subs offer the superior performance and flexibility that have made Boston famous. For more visit www.bostonacoustics.com or call (978) 538-5000.
For More Products Read On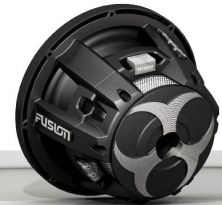 Fusion PowerPlant
Fusion PowerPlant subwoofer cones are created from CURV material which provides extremely accurate and efficient musical reproduction. This industry leading cone material is normally exclusively used in high-end hi-fi speakers. Edge-wound copper coated dual voice coils are another hallmark of PowerPlant subwoofers, this material is normally used in high-power PA systems as it greatly assists output. The double stacked magnets are also produced from a higher-grade magnetic material allowing increased efficiency without a great increase in magnet size. For more visit www.fusioncaraudio.com. In Canada visit www.ps-canada.ca
---
Hifonics HFi12D4 Subwoofer
The HFi12D4 from Hifonics offers exceptional performance in a 12-inch dual 4-Ohm subwoofer for those with a moderate budget. Impressive features include a high-energy magnet, poly-mica cone damping, multi-layer high-temp voice coil, front-plate and voice-coil cooling, high excursion rubber surround, high-strength suspension material, push and insert wire terminals, anti-resonant rubber magnet boot and an integrated tinsel lead design. The HFi12D4 is a combination of performance and value with plenty of power and long excursion rated at 600 W Maxx and 300 W RMS. For more visit www.maxxsonics.com or call (847) 540-7700.
---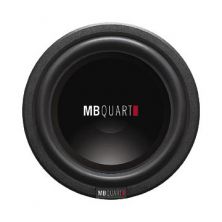 MB Quart Reference RLP304
The MB Quart Reference RLP304 is a shallow mount 12-inch subwoofer with exceptional accuracy and an ultra-slim 3.5-inch depth. High-end features include a solid double-roll reinforced steel frame, powerful neodymium magnet system, dual 4-Ohm 2.5-inch voice coils on glass fiber former with an aluminum reinforcement neck, injection polypropylene flat piston cone for maximum damping and structural rigidity, ¾-inch high NBR rubber surround for more cone area and excursion, single flat poly cotton spider with woven tinsel lead wire and custom nickel plated push type terminals. The RLP304 maintains MB Quart's uncompromisingly powerful bass reproduction rated at 600 W Maxx and 300 W RMS. For more visit www.maxxsonics.com or call (847) 540-7700.
---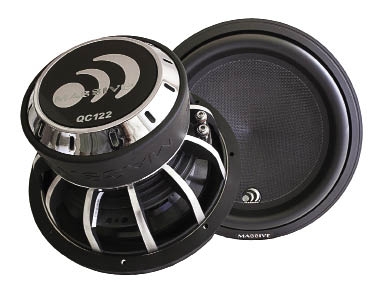 Massive Audio QC Series
Massive Audio QC Series (Quality through Control) subwoofers offer five star sound quality with advanced controlled cone mass distortion. The QC 12 and QC 15 have 1600 Watts Max power of handling, Dual 2 ohm wiring, advanced heat treated epoxy 3-inch voice coils, heavy duty diamond polished cast aluminum baskets and double stacked 180 oz magnets. Add soft 1-inch tall santopren surrounds and nickel plated 5 way binding posts and the QC shines with quality. The QC series advanced finger cut cone design reduces mass by removing pie shaped sections of the cone. The remaining "finger-like" ribs are reinforced on the back by a support bar formed into the mold. Then an ultra light hard one piece sealed dust cap made of Kevlar / Glass Fiber is glued to the top ring of the fingers. For more visit www.massiveaudio.com In Canada visit www.skmfx.com

For More Products Read On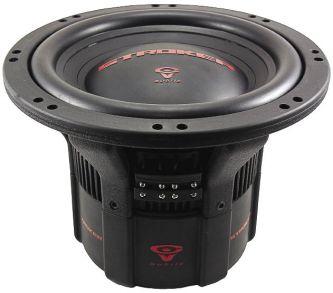 Cerwin-Vega Mobile STKR12
For more than 20 years the name Stroker has been the standard by which all other high-performance subwoofers have been measured. The Stroker returns in 2009 in its' most powerful version yet. The Cerwin-Vega Mobile STKR12 12-inch subwoofer uses massive multi-layer 3-inch dual voice coils, available in 2 or 4 ohm, to handle a staggering 1200 watts of RMS power. The new integrated terminal allows for all 8 awg connections to be made on one side of the woofer. The custom tooled skeleton cone design provides a reinforced yet lightweight alternative to conventional speaker cones. All of this is mated to a massive cast aluminum basket with double mounting holes to provide a more secure marriage between the woofer and enclosure. The STKR12 is only available at authorized Cerwin-Vega Mobile dealers. For more visit
www.cerwinvegamobile.com
.
---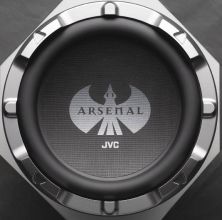 JVC Arsenal CS-AW7240
The JVC Arsenal CS-AW7240 subwoofer features an aggressive and stylish appearance, complete with sleek design and a silver or piano-black finish. The T3 Chassis (Thermal Transfer Technology) transfers heat away from the voice coil to the woofer's aluminum basket by connecting the motor structure to the basket, using a layer of heat transfer silicon. Patent-pending Multi-Mount Smart Trim Ring creates a clean installation appearance by concealing the mounting screws. Aluminum material reduces resonation within the subwoofer structure, which creates strong and clear output with Die-Cast Vented Aluminum Basket. Multi-directionally woven dampers correct balance of speaker, even with terminals concentrated on one side. Eco-friendly Hemp Fiber reduces unwanted mid- and high-frequencies in subwoofers like a natural low pass filter. Internal loss is reduced within the speaker diaphragm for pure fidelity sound. The CS-AW7240 features a Glass-Fiber laminated cone structure, dual-input 4 ohms voice coil, a Frequency Range 23-500Hz, and 1,800W Max./600W Nom. Music Power. For more visit www.jvcmobile.com or contact (800) 252-5722.
---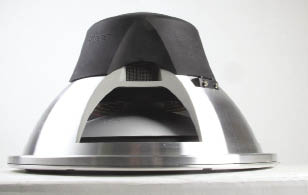 Vibe Space II
Described as thunderous yet refined, the R&D masters at Vibe proudly present the Space II series of Performance SPL subwoofers. Utilizing new cutting edge technology, known as Mechanical Thermal Unity, the Space II offers enhanced cooling by using a one piece alloy cone seamlessly coupled with a specially flanged alloy voice coil former for automated heat dissipation. Vibe's engineering of new technologies and material combinations has enabled them to create an immaculate subwoofer, capable of producing reference quality sound at huge sound pressure levels and available in 8, 12 and 15-inch sizes. For more visit www.vibe-usa.com or call (866) 622-VIBE.
---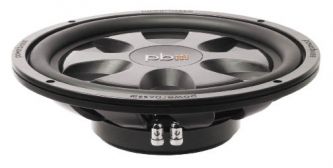 Powerbass S-12T Thin Woofer
New for 2009 is the PowerBass S-12T Thin Subwoofer. Built on a conventional platform, the basket is constructed of a glass fiber composite that is strong yet lightweight. A proprietary one-piece injection molded poly cone was designed to withstand flexing and break up at high power. The 2-inch KSV voice coil is available in single and dual 4-ohm models. For more visit www.powerbassusa.com or call (909) 993-5399.

For More Products Read On
Pioneer TS-W5102SPL
Pioneer has many different subwoofers. Forged in brutal SPL competition, the TS-W5102SPL (6,000W) is Pioneer's most powerful subwoofer! Pioneer engineers have applied what they have learned from SPL competition experience, including being the first to break the 180dB barrier in competition. But don't be fooled, this woofer is more than brute power - exceptional engineering has also created a woofer with the essential elements to create incredible sound with any music, as well. You think all this experience was incorporated to the rest of Pioneer's line, you bet! All of Pioneer's subwoofers are engineered off our top product – World Championship through and through. For more visit www.pioneerelectronics.com in Canada visit www.pioneerelectronics.ca
---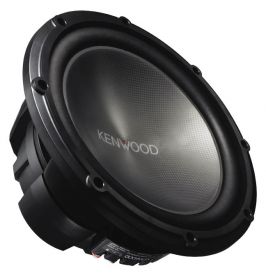 Kenwood KFC-W3012DVC
The KFC-W3012DVC 12-inch subwoofer delivers booming bass, flexibility, durability and power handling that consumers have come to expect from Kenwood, a leader in the car audio industry for nearly 30 years. The KFC-W3012DVC features a dual 4-ohm voice coil allowing for multiple impedance options resulting in a wider range of system applications. High amplification power is handled with ease as the maximum power handling has been increased to 1,400 Watts. Such demanding power conditions require that the subwoofer be able to handle the pressure without cracking, both figuratively and literally. So in efforts to avoid such embarrassment, Kenwood has addressed this issue by featuring a textured polypropylene injected cone that increases rigidity and flexibility, helping to prevent the cone from cracking. The end result was not only sleep deprived engineers, but more importantly big booming, hard hitting bass that doesn't kick a hole in your wallet. For more visit www.kenwoodusa.com
---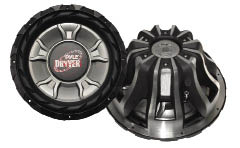 Pyle PLD15WD

The Pyle PLD15WD is a 15-inch subwoofer featuring a special treated polyproplene cone and a die-cast aluminum frame. The Pyle PLD15WD distributes up to 4,000 watts of peak power and truly stands out from the crowd. For more visit www.pyleaudio.com In Canada visit www.danatrading.com
---
---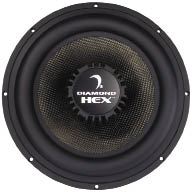 Diamond Audio S124
The engineers at Diamond Audio have been hard at work designing innovative new products for car audiophiles. The latest is the S124 HEX Series 12-inch shallow mount subwoofer. This subwoofer is a mere 3.1 inches deep allowing it to be installed into the tightest of spaces. The woofer features an autoclaved carbon fiber cone mated to a 3-inch 4 Ohm voice coil. The innovative front mounted magnet system features a solid core high-energy neodymium magnet encased in a low carbon steel containment cup focusing all of the magnetic energy around the voice coil. The basket is constructed of high-strength cast aluminum ensuring years of reliable service. This and all Diamond Audio products are only available at authorized Diamond Audio retailers. For more visit
www.diamondaudio.com
For More Products Read On
Kicker Solo Classic
The Solo Classic takes its place among Kicker's family of potent round subwoofers, borrowing the latest technology cues from its siblings while remaining true to its roots in utilizing a tiny enclosure. Its recommended sealed-enclosure specifications provide the absolute lowest, smoothest response with increased energy at rock-bottom frequencies. For example, the 8-inch sub (300 watts RMS) distributes pure, accurate bass from a miniature 0.33 cubic-foot box, while the 15-inch (750 watts RMS) makes ridiculous bass from a compact 1.25 cubic-foot enclosure. Altogether it simply makes for the hardest-hitting sound while leaving most of the trunk or hatch available for what it was meant for – the most capacity for hauling gear and luggage. For more visit www.kicker.com In Canada visit www.gemsen.com
---
Soundstream Stealth-13
The Soundstream Stealth-13 is the shallow solution for any enthusiast seeking big bass in small space. Measuring a modest 13-inches in diameter and just 2 inches deep, there is no other slim or shallow subwoofer that delivers the performance of this innovative Soundstream product. Other 3 or 4-inch deep woofers may claim to be thin, but when compared to the superior design of the Soundstream Stealth-13 they come up short in performance and far larger in size. For more visit www.soundstream.com. In Canada visit
www.automobilitydistribution.com
---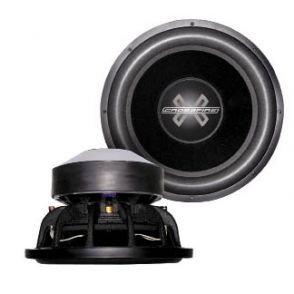 Crossfire XS Series
This is the flagship of all the Crossfire subwoofers, as the XS series incorporates all the latest design and engineering techniques used to make one of the loudest subwoofers out on the market today. Every XS subwoofer is hand-built in the USA for superior quality and reliability. If you are looking to dominate the competition or just pound the streets, the XS subwoofers are ready for your demands. With various coil options, sizing (10, 12, 15 and 18-inch) and dual 2 Ohm coils, the XS subwoofers have got you covered. For more visit www.crossfirecaraudio.com or call (800) 332-2771.
---
Realm Subwoofers
Realm subwoofers offer unsurpassed low extension for any automotive audio system upgrade. Realm subwoofers are optimized for modest sized enclosures without sacrificing low extension. Realm's uniquely designed subwoofers are able to articulate deep bass with detail and definition and reduce distortion to create a finely tuned sound for any automotive environment. Realm subwoofers are available in 10, 12 and 15-inch sizes with dual 2ohm or dual 4ohm configurations. For more visit www.realm-audio.com In Canada visit www.staub.ca
For More Products Read On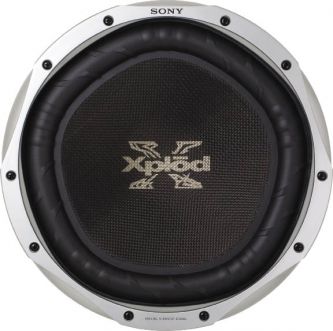 Sony Xplod XS-LD126P5
Sony Xplod's powerful XS-LD126P5 dual voice coil subwoofer is the ideal complement to any high performance amplifier. Featuring a sleek new design, it provides total flexibility for sound system wiring at an affordable price. The Sony XS-LD126P5 has dual 4-Ohm voice coils and a peak power of 1,500 watts (400 watts RMS). The lightweight build and DVC design allow it to reproduce solid, deep and powerful bass, even in the tightest spaces. Additionally, the sub features a rigid new P5 design and gold plated 5-way binding posts. For those who seek performance without sacrificing style, the composite woven cone is built with mica reinforced glass fiber and has the Xplod logo laser etched into the center. For more visit www.sony.com/xplod In Canada visit www.sonystyle.ca/xplod
---
Planet Audio Apocalypse
The Apocalypse subwoofer (AP12D) from Planet Audio derives it's warmth from a high performance treated paper cone, and gets it's power from a large double stacked magnet structure and a 2 ½ inch aluminum dual voice coil former. For added durability the cones are attached to a "fat-rolled" high excursion, foam rubber surround with a double stitched and glued bond. Its inter-woven flat spider design, push-down speaker terminals, and all around performance will help to get you through traffic and into the winners circle. For more visit www.planetaudiousa.com or call (805) 988-0215.
---
Pyramid PWFX127
The Pyramid PWFX127 is a 12-inch subwoofer featuring a golden injected polypropylene cone and bumped yoke plate for extended excursion. The subwoofer includes a specially treated black rubber edge suspension, vented motor structure and a 1.5-inch 4-layer high temperature aluminum voice coil with heavy magnet structure. For more visit www.pyramidcaraudio.com In Canada visit www.danatrading.com.
---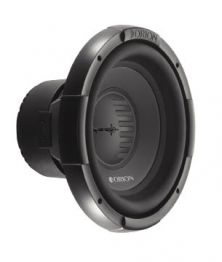 Orion XTRPRO122 / 124
Orion celebrates its 25th anniversary with the return of XTR and big brother XTRPRO, which rules the upper end of the mid- price range with power handling of 500 Watts RMS / 1,000 Watts Peak. XTRPRO subs feature custom cast aluminum frames and custom terminals, users' choice of dual 2ohm or dual 4ohm copper-wound voice coil on an aluminum former, and a long-throw surround. Hear what XTROPRO can do at your local Orion dealer. For more visit www.orioncaraudio.com
For More Products Read On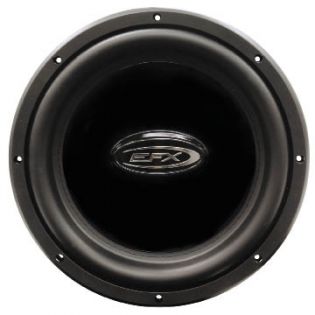 Scosche EFX Subwoofers
Optimized for small enclosures, EFX Competition subwoofers are bigger and stronger than ever. Beefy 2.5-inch Ultra-High temperature voice coils, heavy double stacked magnets and large vented pole piece make up a motor structure that handles more power and plays louder than any EFX woofer before. With woven tinsel leads, heavy duty push terminals, stitched and bonded large rubber surrounds and one piece IMPP parabolic cones the EFX Competition subwoofers deliver. For more visit
www.scosche.com
in Canada visit
www.staub.ca

---
Konaki KO1207A
The Konaki KO1207A is designed for high performance competition, serious power and great value. Distributed by 7 Elephants, a very well established brand maker in the consumer electronics industry for over 17 years, the Konaki brand has very quickly established a reputation for delivering consumer electronics products such as the KO1207A that meet the demands of increasingly sophisticated enthusiasts. The Konaki brand is delivered to market through a network of service oriented retailers who understand the value of long term relationships with consumers. For more visit www.konaki.com or call (800) 977-9779.