Page 6 of 7
Sony
XS-GS120LD
sony.com/car
sony.ca/caraudio

The Sony XS-GS120LD DVC subwoofer cone is constructed using a Mica-Reinforced Cellular composite for reduced weight and increase rigidity, delivering deep bass response. Gold-plated fiveway binding posts provide secure wire connections for high power handling while a powerful, highenergy Ferrite magnet controls cone travel and delivers big power. The XS-GS120LD subwoofer is rated for 400 W, 520 Wrms (CEA 2031 rated) and can handle peak power of 1,500 Wmax.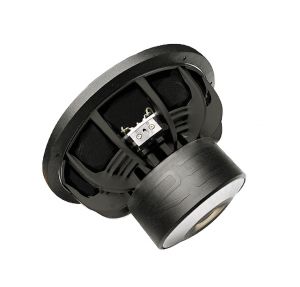 RE Audio
Pro Series
reaudio.com

In keeping with its tradition of addressing both the "quantitative" and "qualitative" aspect of subwoofer design, RE Audio's Pro Series offers the latest technological upgrades and performance enhancements. The RE Pro Series loudspeakers play low and loud while maintaining linear frequency response and low distortion at extremely high power levels. Pro Series offers 12 different models to choose from ranging in size from eight to 15 inches.
JVC
DRVN Series
mobile.jvc.com
mobile.jvc.ca

JVC Mobile's DRVN subwoofers include two designs, which have been engineered to work in enclosures as small as 0.75 cubic feet. The CS-GD1200 features a dual voice coil with a 62.6-ounce strontium magnet and butyl rubber surround. Power handling is rated at 400 Wrms and 1,400 Wmax. The single voice coil model (CS-G1200) has a urethane surround for fast response, a 39-ounce strontium magnet and 1,200 Wmax and 250 Wrms of power handling.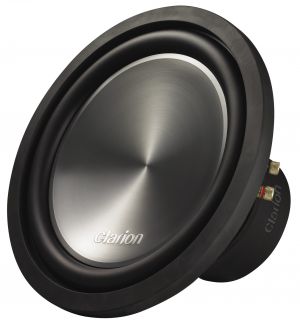 Clarion
WQ3010D Subwoofer
clarion.com

Clarion's 12-inch WQ3010D sub is designed to perform like subs costing more than twice as much. Dynamics, lowfrequency extension and clean cosmetics make the WQ3010D a perfect solution. Spider Exhaust Technology venting ensures linear performance and enhanced power handling while a glass fiber/paper cone provides a solid anti-resonant foundation. Power handling is rated at 500 Wrms and 1,500 Wmax with dual four-ohm voice coils. A 10-inch version (WQ2510D) is available.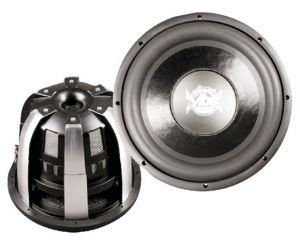 Lanzar
VBPW1236D
lanzar.com

The Lanzar VBPW1236D is redefining the standard for Earthshaking bass with an improved non-pressed paper cone, customtooled die-cast aluminum basket, three-inch vented KSV (Kapton) dual four-ohm voice coil and three 95-ounce high-density Barium Ferrite magnets for optimum performance and cooling. Lanzar Car Audio has a history of heritage and prestige in the industry and this is a prime example of high-end performance for 2012.
Sound Solutions Audio
XCON Series
soundsolutionsaudio.com

With an eye-popping 31 mm of Xmax, the XCON from Sound Solutions Audio uses a three-inch round, 2.6-inch long, four-layer aluminum voice coil that's strong enough to handle serious levels of power, yet lightweight enough to be very accurate and precise. For high output and sound quality competitors alike, the XCON is at the top of the food chain. The XCON is proudly designed, CNC-machined and handcrafted in the USA.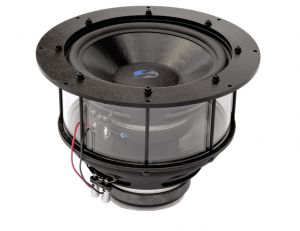 Blues Car Audio
Iso-Kit 10
bluescaraudio.com

The Blues Iso-Kit 10 brings the proven isobaric design to the everyday user without the headache and expense of having to build complex enclosures. The Blues Iso-Kit™ is a pre-assembled isobaric driver structure utilizing two Blues loudspeakers wired together to create one for-ohm driver system. While most small box woofers have very tight suspensions, the Iso-Kit 10's normal suspension makes it a very accurate, responsive and musical driver.