Written by PAS Staff
Page 6 of 9
---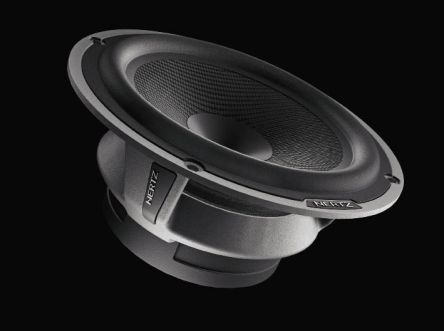 Hertz
HSK165XL4
Complete, innovative and versatile, the HSK 165 XL inherits the design and material selection, as well as the evolution in terms of performance proper of the MLK 165; all of this with a 2 dB increase in output throughout its entire frequency range. HSK 165 XL is a two-way system composed of the HT 28 tweeter and the HV 165 XL woofer. The dedicated  XL crossover is made with high-level components, and provides configuration flexibility: you can easily and intuitively adjust the filter according to the installation typology and personal taste. Complete with comprehensive tweeter mounting accessories as well as a grille for the woofer, it can be cosmetically integrated into any vehicle. The HSK 165 XL is a dedicated system for those who look for detailed sound, innovative technology and a refined, hi-tech look.

www.trendsinc.com
---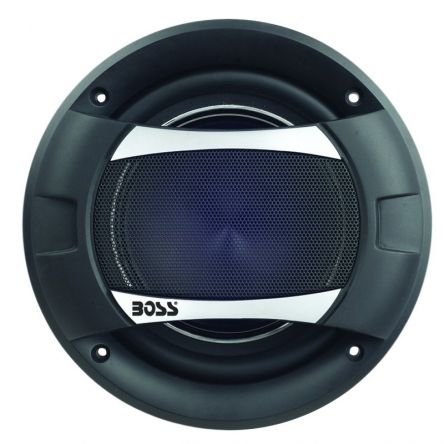 BOSS Audio
PC65.2C

The PC65.2 features a high quality Poly Injection Cone, with Butyl Rubber Surround housed in a custom tooled Diecast Aluminum Frame.  A High Temperature 1 ½" Aluminum 4 Ohm Voice Coil withstands an amazing 500 watts maximum and 250 watts RMS continuous.  The 1" Dome Tweeter gives you crisp clear highs.  Overall Frequency Response is 65Hz to 22kHz with a 94dB SPL at 1 Watt/1 Meter.  The separate crossovers give you the perfect frequency separation.
www.bossaudio.com
---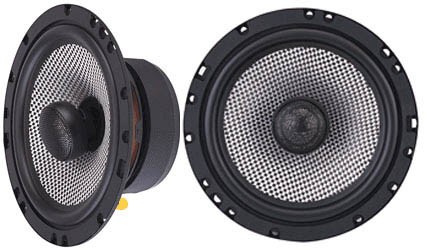 American Bass
Coaxial Speakers
With woven poly cones utilize fully-independent tweeters to give your music just what it deserves, which is unequaled clarity and depth.American Bass Full-Range speakers range from 3.5" up to 6.9" sizes. Midrange speakers that perform.

www.americanbassusa.com
---
Image Dynamics
CXS64v.2
The V.2 Chameleon (CXS) 6.5" component separates are a truly innovative speaker system. The easy change tweeter mounting allows you to choose the best mounting method for your vehicle (either component or co-axial). Installation versatility was only one of our goals when engineering the CXS separates. We set out to attain a level of fidelity that is unrivaled at any price. The mid-bass driver features a high-roll parabolic butyl rubber surround and a woven fiberglass reinforced Rohacell cone that is both light weight and rigid for intense dynamic response with exceptional clarity. The XS28 silk soft dome tweeter reproduces even the most complex musical passages with stunning clarity, dynamics and detail without harshness or listening fatigue.
Read on for More Products