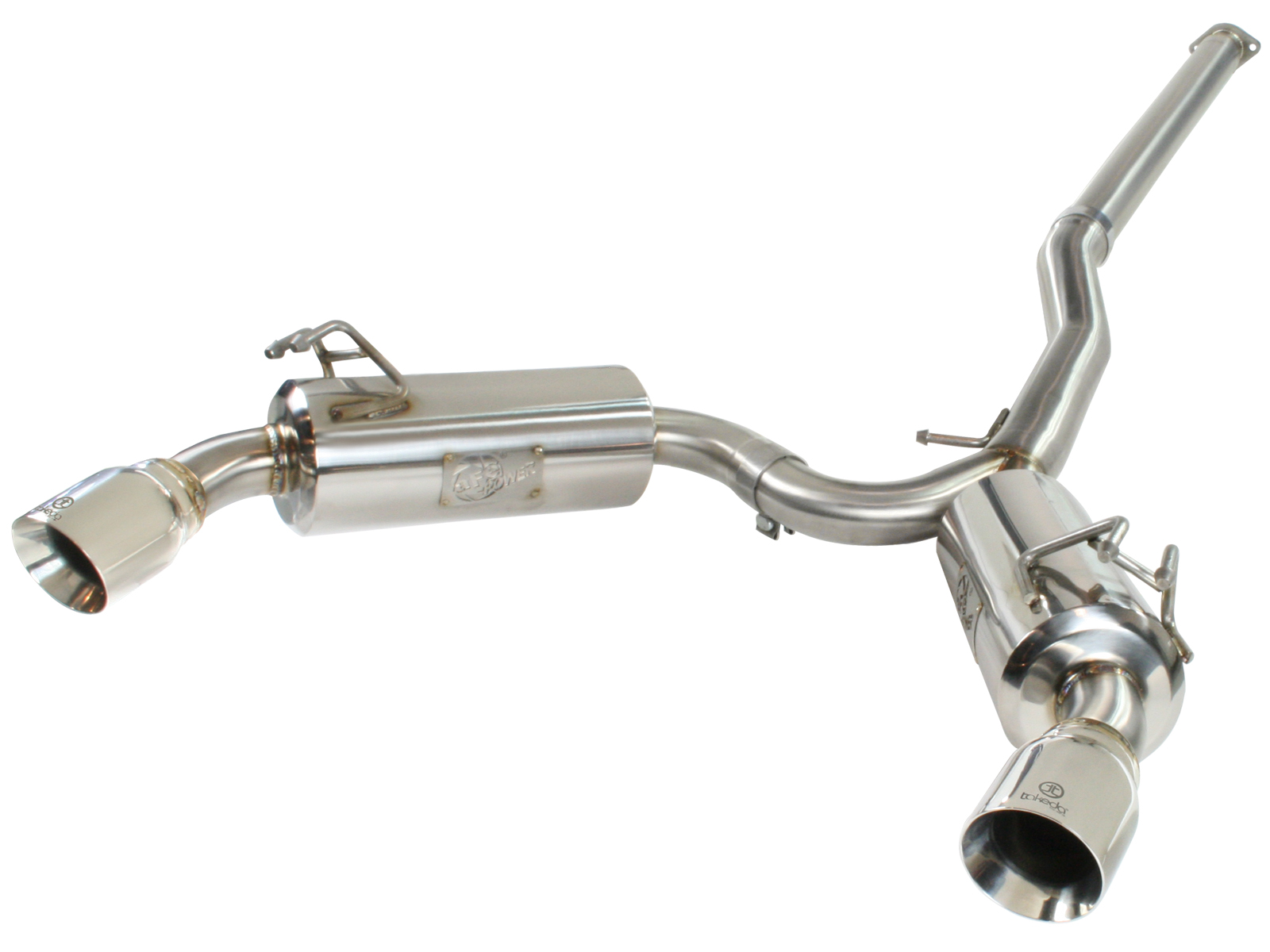 Corona, Calif. – Takeda USA announces the release of a Dual Cat-Back Exhaust System for the 2008- 13 Mitsubishi Lancer Evolution X, L4-2.0 (t), P/N 49-36701.
In recent testing this system produced 17 horsepower and 20 lbs. x ft. of torque. This exhaust starts out with an OE style flange and uses three inch mandrel bent, 304 stainless steel tubing and merges into dual 2.5" tubing which improves performance across the power band. The dual, high flow, polished 304 stainless steel mufflers give an aggressive sound at high RPM's, yet maintaining a subtle tone at cruising speeds. To finish off this 100% TIG-welded exhaust are dual, four inch Takeda laser etched, double wall 304 stainless steel tips. This exhaust is a direct bolt on system which requires no cutting or drilling and includes all necessary hardware for a hassle free installation. Mitered collectors decrease turbulence and increase exhaust velocity resulting in increased horsepower, torque and improved throttle response. High quality OE style flange and band clamps are used for a complete 360 degree sealing surface. Dual free- flowing mufflers are used to absorb high pitch tones producing a powerful sound and accessing all available horsepower and torque.
P/N 49-36701 retails for around $1254.75 and is available in stores now.
For more information on this or any other aFe product, please visit our website at www.aFepower.com or contact our Power Professionals at (888) 901-7693.