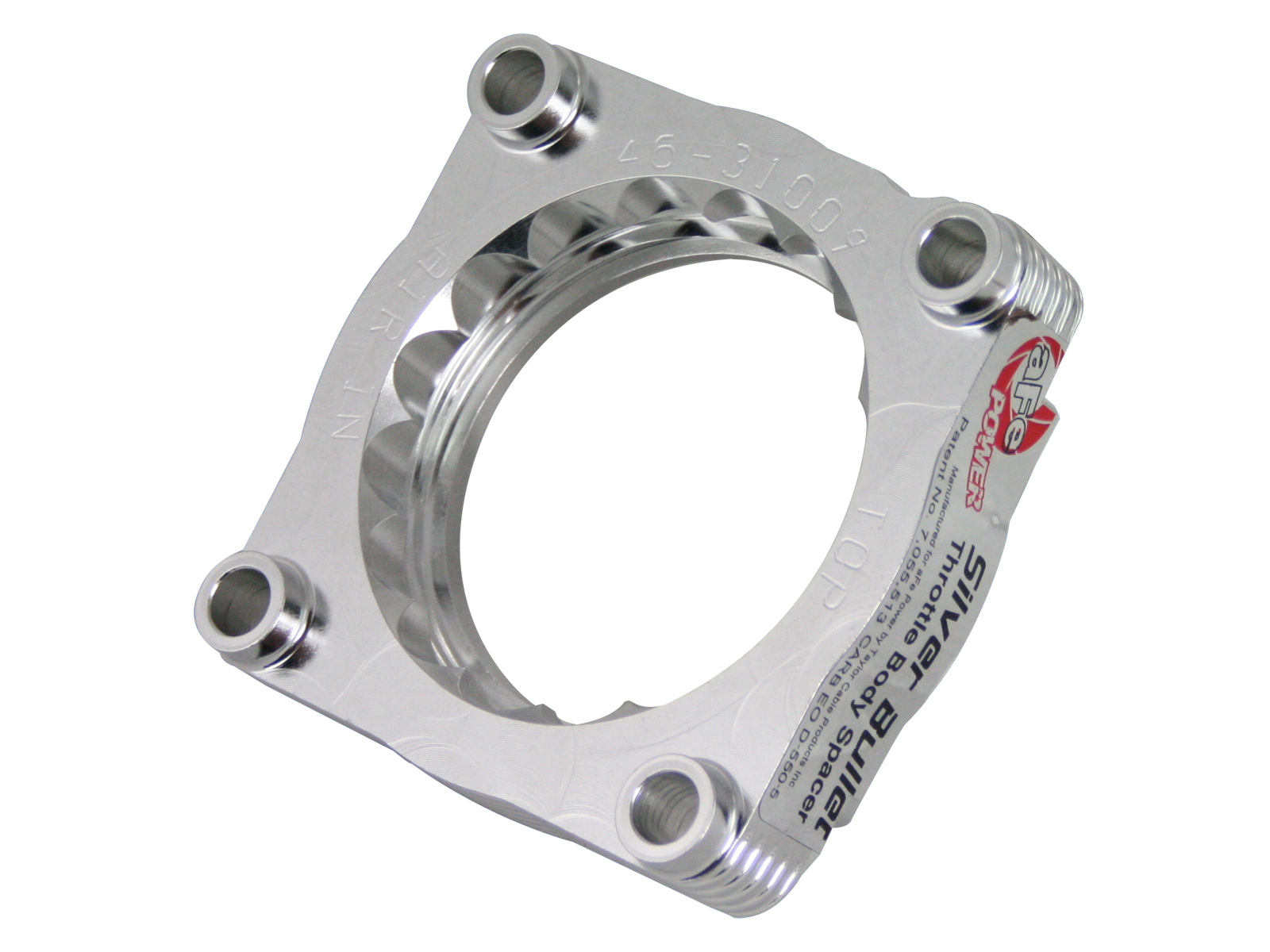 advanced FLOW engineering announces the release of a new Silver Bullet Throttle Body Spacer for the 2012-2013 BMW 328i (F30) with N20/N26 L4-2.0L turbo engine, P/N 46-31009.
This Silver Bullet throttle body spacer produces up to 6 hp and 10 lbs. x ft. torque and is constructed from precision machined T-6061 billet aluminum. Using a serrated/helix design, this spacer creates turbulence in the air flow at the point just prior entry into the engine optimizing the combustion cycle. This turbulence helps the air/fuel charge burn completely providing increased horsepower, torque and improved throttle response. This spacer works with the OE and aFe Power cold air intake systems.
The Serrated/Helix combination design creates intake turbulence in the combustion chamber. This turbulence breaks up the fuel which creates a more complete combustion cycle increasing horsepower, torque and improving throttle response. The Serrated/Helix combination design also reduces intake whistle that occurs with other Helix only designs.
All Silver Bullet Throttle Body Spacers are precision machined from T-6061 billet aluminum for light weight, high strength and perfect fit and finish. Adding a Silver Bullet Throttle Body spacer lengthens the intake track which helps increase intake air speed increasing performance and improved throttle response. This throttle body spacer is 50-state legal for the 2012 328i N20 (CARB E.O Number D-550-5).
The Silver Bullet Throttle Body Spacer retails for around $313.95 and is available in stores now.
For more information on this or any other aFe product, please visit our website at www.aFepower.com or contact our Power Professionals at (888) 901-7693.