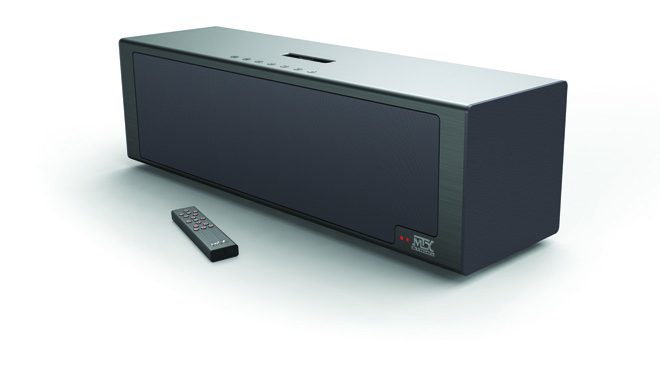 MTX Audio, of the MiTek Electronics and Communications Group, announced today that it will be launching several new exciting products at CES 2013. These include the totally new line of StreetAudio Over-Ear and In-Ear acoustic monitors, as well as a completely redesigned group of bullet proof amplifiers and two new groups of subwoofers that are both designed with superior performance capabilities and hot new aesthetics.
MTX Audio is continuing its ZeroNoise® technology in Streetwires® with the launch of StreetAudio® at CES 2013. StreetAudio® consists of 4 models of Over Ear acoustic monitors (iX1), 2 models of In Ear acoustic monitors (iX2), a portable, powered Thunder Puck speaker (iP1), and two iPhone/iPad® docking stations (iT1) precision milled from billet aluminum and delivering 280 watts RMS power. The flagship model, iT1air, incorporates Apple® Airplay® functionality. This model debuted at IFA Berlin, the premier consumer electronics trade show in Europe, and was proclaimed to deliver the most incredible sound from an iPhone docking station ever.
Building on the success and reliability of the TD amplifier Series, MTX will be showcasing the new Thunder® Series amplifiers. These new amplifiers boast the lowest mortality rates due to customer destruction and illustrate MTX's commitment to delivering the ultimate combination of performance and value. The Thunder® amplifiers offer a new bold look and style. MTX Thunder® amplifiers will offer three new models including 2 mono blocks and a 4 channel..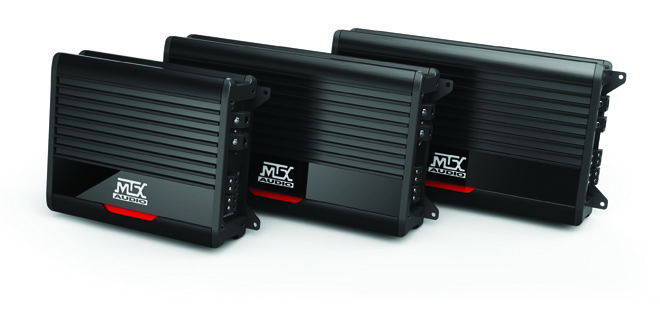 MTX Audio will also be releasing two new subwoofer lines. These two new additions to the Thunder® family offer some of the most powerful entry and mid level models in the marketplace. The new Thunder® subwoofers will offer best in class performance and value.
Between MTX's announcements of a new business strategy last week and the launch of three new product lines this week, schedules are filling quickly for dealer meetings during CES. If you don't already have MTX Audio on your schedule, please call 1-800-CALL-MTX (225-5689) for an appointment.