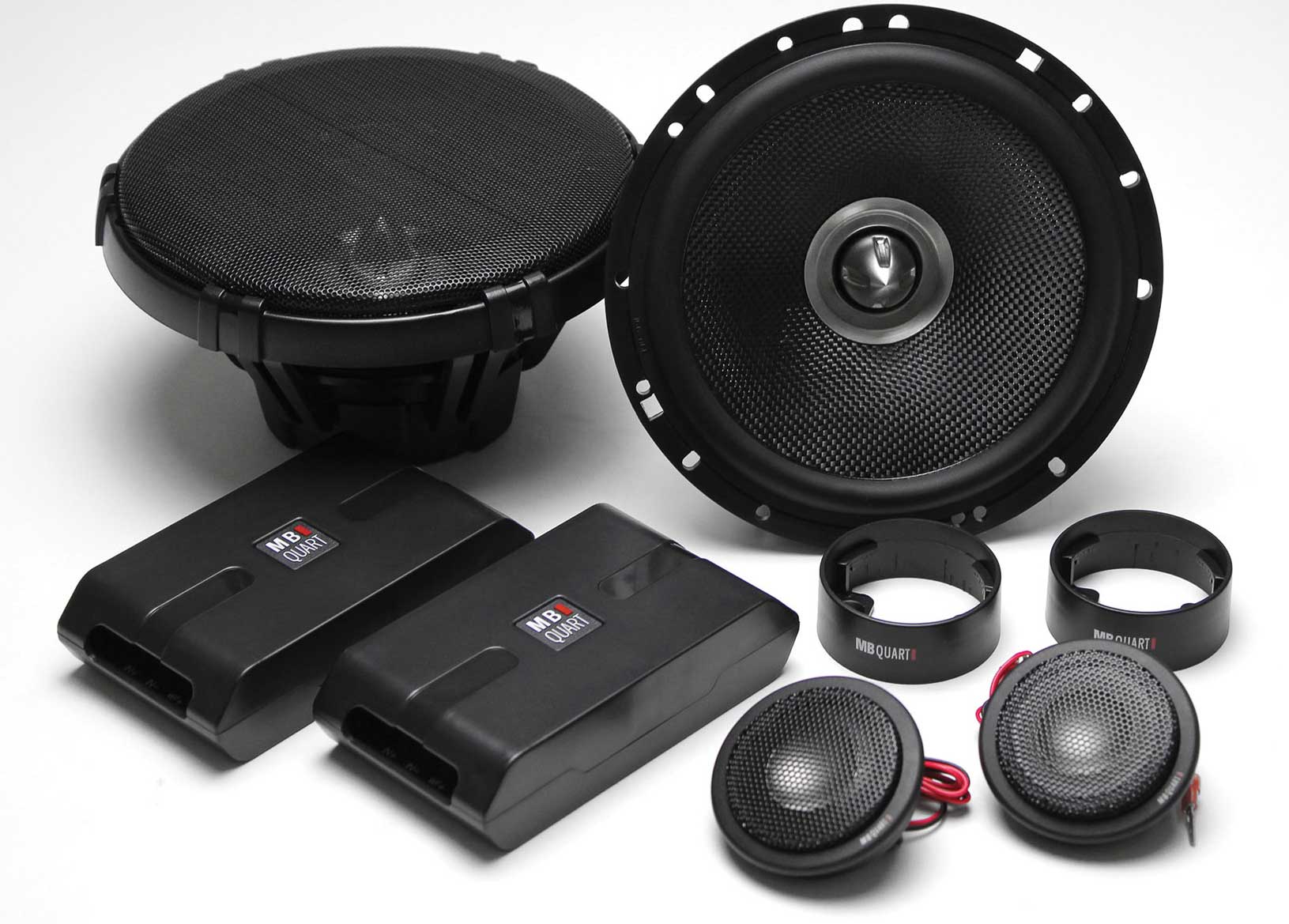 The Premium components and coax with WideSphere tweeters and composite materials are being touted as the best sounding MB Quart design in 50 years!
40mm WideSphere Tweeter

Woven Fiber Composite Cone & Composite Basket

Heat Exchanging Collar & Aluminum Phase Plug

Available in 6.5" component & 6.5" coax systems

Now Shipping
MB Quart revealed new designs for the Premium series speakers at CES this year. The company began shipping the new speakers this week to customers around the world. Those customers acknowledge through social networks that these may be the finest speaker systems ever designed by MB Quart.
Ted Henricks, VP of Sales & Marketing says, "MB Quart resides in the high-end market place and the new Premium speaker series exemplifies that fact. We have taken our Titanium Tweeter technology and incorporated it into a 'music friendly' design which provides a cost conscious product of exceptional quality."
WideSphere Technology - The Premium series features a 40mm Titanium WideSphere tweeter that delivers stunning music reproduction with a wide sweet spot.
Woven Fiber Composite Speaker Cone & Butyl Surround - The Composite Cone, designed with Woven Fibers, delivers impactful midrange/midbass and is perfectly matched to the ABS Composite Basket & Butyl Rubber Surround for realistic high end audio quality.
Brian Sherman, 20 year MB Quart brand guru and Director of Business Development at Maxxsonics says, "It was important for us to break new ground with these speakers while respecting the MB Quart heritage. New low-resonant basket designs were mated to composite cones, a first for MB QUART. The tried and true WideSphere tweeter design stays. Gone are the pricey convertibles. These have been replaced with dedicated component and coaxial speaker systems that use driver specific crossover networks."
Additional features in the Premiums Series speakers include:
Heat Exchanging Collar - The midbass driver employs a proprietary Heat Exchanging Collar which is designed to efficiently remove heat from the voice coil.
Aluminum Phase Plug - The component system (PVM216) also uses a unique Aluminum phase plug to prevent frequency interference, improving the phase transition resulting in a balanced response. The added surface area has the additional benefit of increased heat dissipation.
Crossover Network - Crossover components are hand-picked to achieve seamless transition at 2900Hz from midrange frequencies to the higher frequencies handled by the tweeter. The crossover offers a 3 or 6dB attenuation.
Pricing US Dollars
PVM216 $269.99
PVM116 $189.99
For more information visti MB Quart online