Written by Adam Gordon | 24 October 2018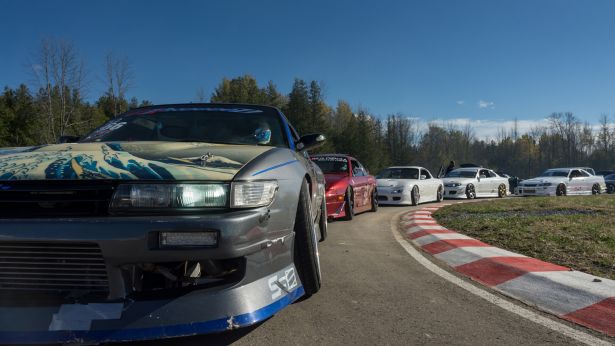 The Drift Jam crew has done the damn near impossible, and held a full season's worth of competiton-level and fun-oriented drift events in Ontario. With a mixture of events, both explicitly competitive, and some just for the good times, Drift Jam attracted drivers and spectators from all walks of life. The series held its season opener at Gamebridge Go-Kart track, and it was only fitting to close out the season at the same unique spot.
The final event was held over the span of two days, both the Saturday and Sunday, at the compact track. All in, more than 50 drivers drove the track each day! Many familiar faces from earlier this year showed up to drive the tight and technical course, and some new faces made their way into the fray as well. Most notably, some familiar out-of-towners of drift team ProceeD made their second trip from Chicago for the year, and they brought some new friends along as well, including Simba, co-owner of Final Bout and Club FR, in his S13 coupe.
Ilia returned from Chicago, but this time around he opted to leave his Toyota Mark II at home, and brought out his battle-hardened FD RX-7 instead. We're definitely okay with this trade!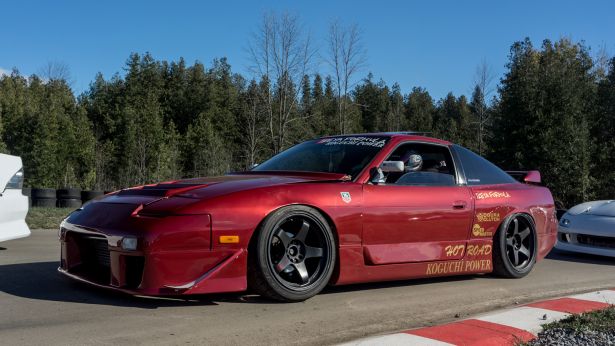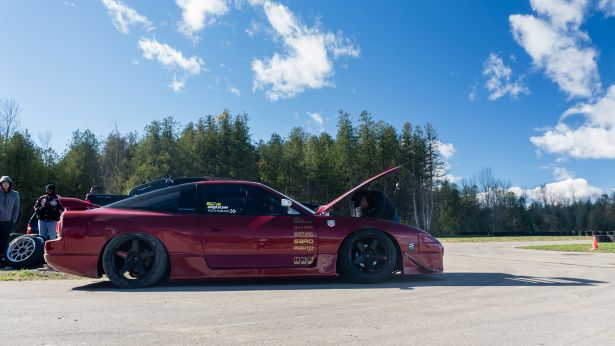 Josh "Revgasm" Maghirang brought up his S13 240sx with Nismo LMGT4 wheels and a killer Ikeya Formula kit.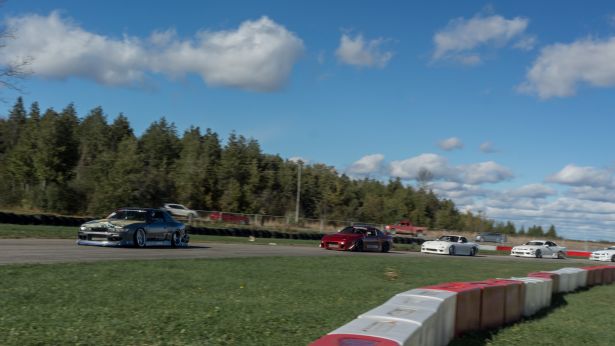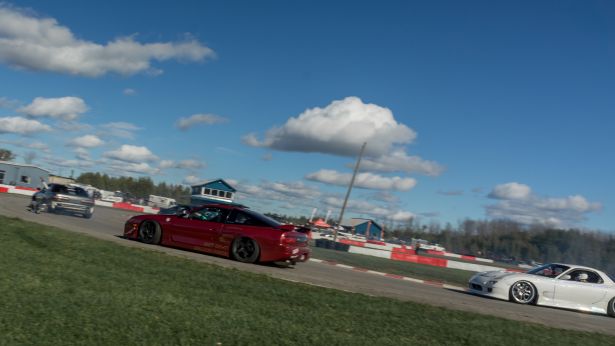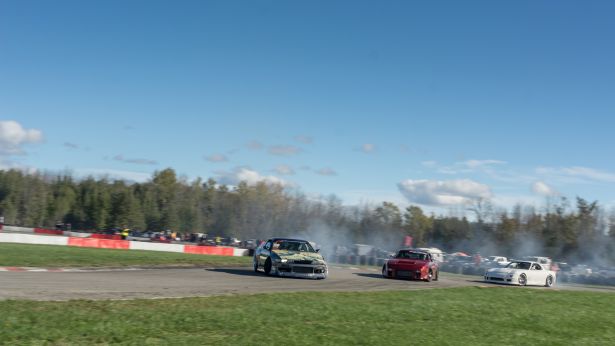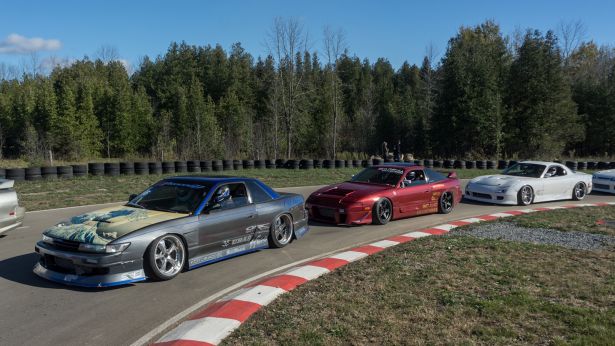 All together, it's crystal clear that these ProceeD guys know a thing or two about driving, and their cars embody the peak of 90s style.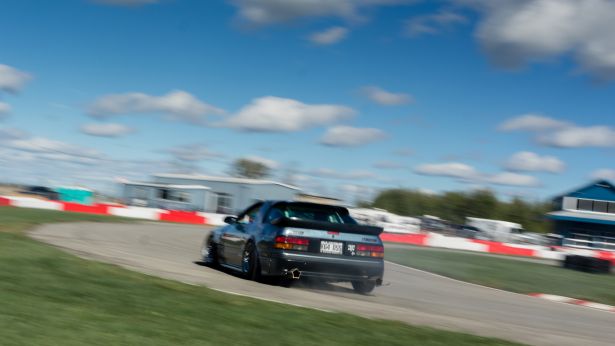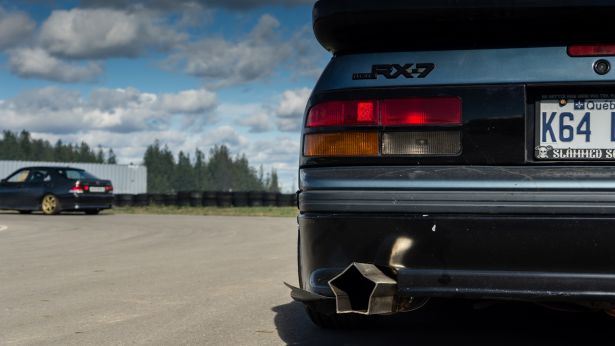 A handful of Quebec legends made their way into the back country of Ontario as well. Guilame recently had some custom star pipes made for his FB RX-7 by GT Custom Exhaust Oshawa, and they fit his style just right.
Of course, there was no shortage of local talent. Frequently driving with the Chicago boys were our hometown homies Mike Martino (white S15 Silvia), Liam Kirby (white R34 Skyline), and Joseph Pacione (blue S13 240sx hatchback), who were pitted with Landon Ramirez (blue S13 240sx coupe) and Arian Sarvi (champagne S13 240sx hatchback), fellow incredible S-chassis owners.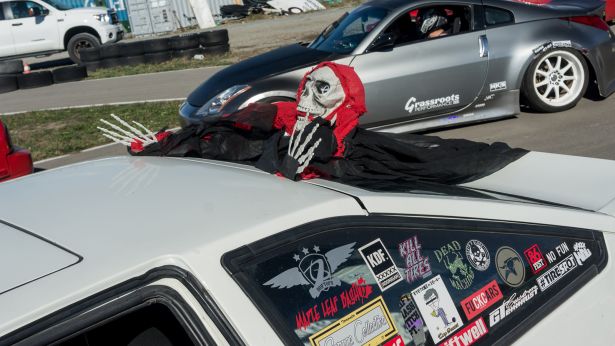 The famous AE86 feels right at home on the tight track, especially the one piloted by Scott Miller, who kept his foot all the way down while linking the course. Bonus points to Miller for getting into the spooky spirit.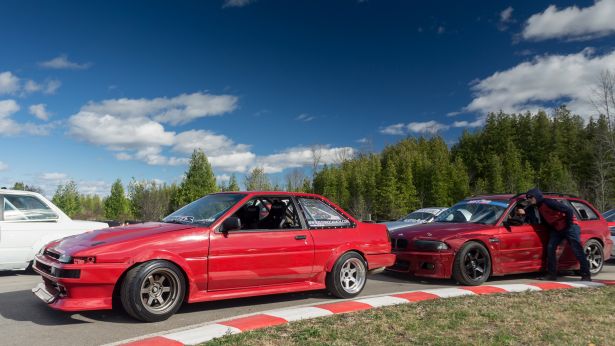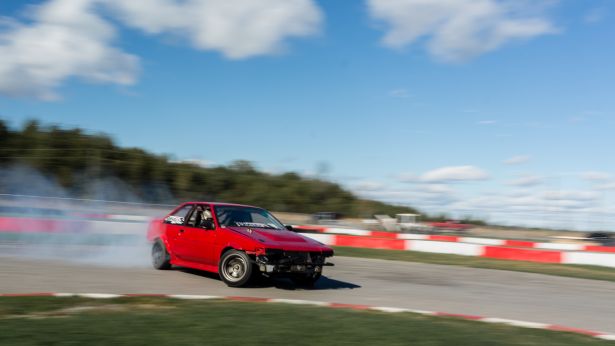 Speaking of AE86s, Drift Jam co-founder Jover brought out both of his! Both his street car, and his newly finished racecar AE86, powered by an F20C, were on site. The long-awaited return of the racecar featured loud noises, fast skids, and a high-speed bumper delete. All part of the game, we suppose.
If you're looking for a rolling party, there's no better contender at Drift Jam than Drew McLean and his BMW E46 wagon. WIth a 2JZ swap and four bucket seats, the wagon was a sideways full house at any given point during the day. It's clear Drew knows how to party.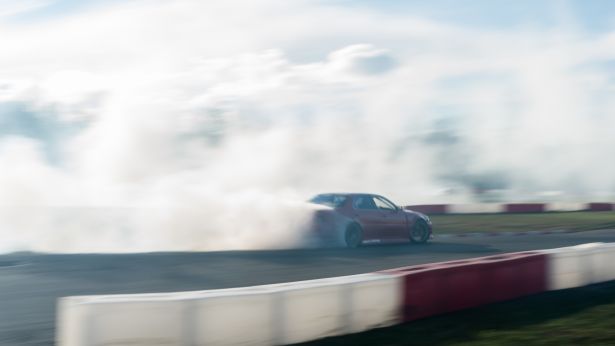 We could list off the event driver by driver and describe why their unique style is awesome and why we enjoy watching them, but we still wouldn't be able to do it justice. Ultimately, the family-friendly vibe of the event, coupled with the incredible cars and cool location, made for a weekend we won't soon forget. With plans already underway for next year, we can't wait to hear what Drift Jam has in store.