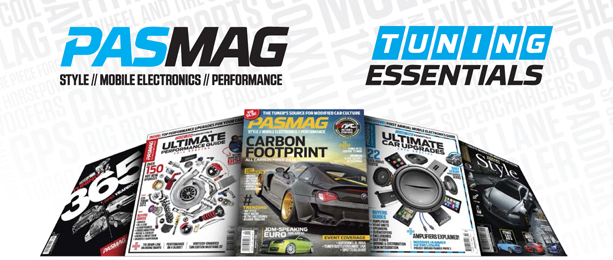 For nearly 20 years, Performance Auto & Sound Magazine (PASMAG) has been the resource for grassroots automotive enthusiasts, tuners and industry professionals in the vehicle aftermarket industry. Through a number of platforms in print and digital media, PASMAG continues to attract and engage new audience members each year with compelling stories, interviews, tech 101s and event coverage that is second to none. In an industry that is becoming increasingly popular with the availability of aftermarket modifications and rising OEM costs, look for PASMAG to be on the leading edge of industry trends, hot new products and the stories that drive the aftermarket forward.
Our print, online and digital editions combined with our onsite event, mobile and social networking initiatives enable us to tailor a campaign to meet any goal and fit any budget.
Print
Online
Mobile
IPAD®
Events
Direct
For more information on advertising or to obtain a PASMAG media kit, please fill out the form below to contact our advertising representative.