Written by aFe | 29 March 2011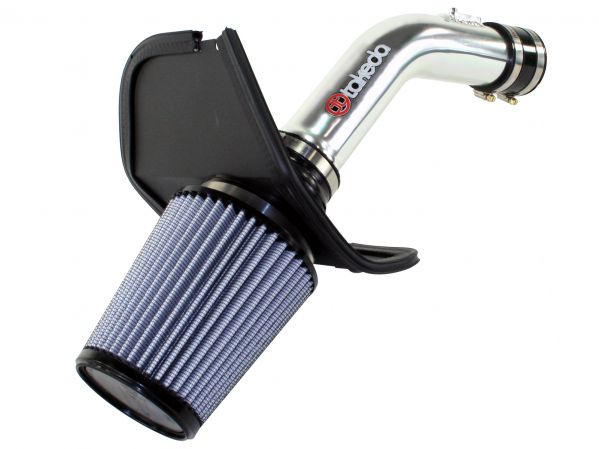 Corona, CA - Takeda USA, is pleased to announce the release of their new Takeda Attack cold intake for the 08-11 Subaru WRX STi H4-2.5L (t) part number TA-4301P.
The Takeda Attack cold air intake is a true cold air intake bringing in fresh air through the front of the vehicle, which increases air volume and improves air velocity for increased horsepower, torque and improved throttle response. TA-4301P utilizes specially designed 1-piece polished aluminum intake tube to guide the air into the motor and provide an aggressive style. Takeda air intakes use the brand new Pro Dry S filter from aFe, which uses a progressive synthetic media, requiring no oil to recharge for maximum convenience and filtration. The Pro Dry S filter is 99.2% efficient so it prevents all of the dirt and debris from entering the motor. TA-4301P comes complete with polished aluminum tube, Pro Dry S performance air filter, Urethane couplers, clamps, heat shield and all hardware necessary for a simple installation. In recent testing, part number TA-4301P produced 34hp and 31ft. lbs. of torque and outflowed the factory intake by 63%. Part Number TA-4301P has and retails for around $249.00 and is available in stores now.
For more visit www.takedausa.com