Written by zeitronix | 25 November 2010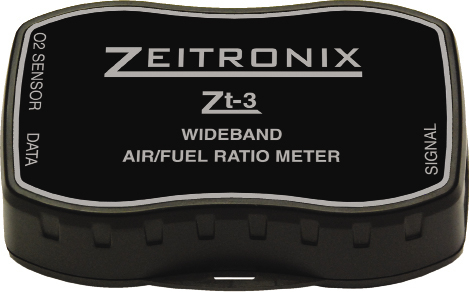 The Zeitronix Zt-3 Wideband is the most accurate, powerful and smallest digital wideband air/fuel ratio meter and datalogging system on the market. The Zt-3 offers the same precise wideband air/fuel ratio readings and high sample rate (70 samples per second) as the Zeitronix Zt-2 Wideband system in a more affordable package. All Zt-3 kits include a wideband oxygen sensor, 10 ft sensor harness, PC serial cable and free datalogging software.
For more visit www.zeitronix.com or call (310) 328-1234.