Written by Work Wheels USA | 16 September 2010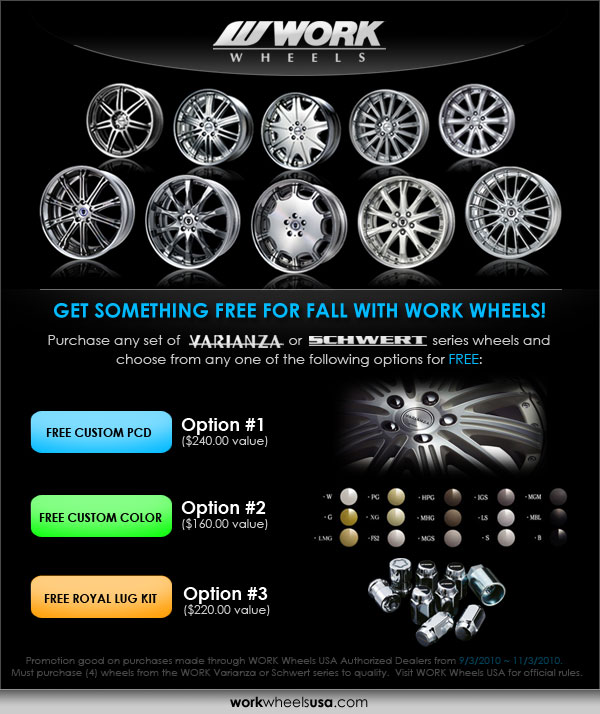 WORK Wheels USA has announced a free promotion on any WORK Varianza or Schwert series wheel purchases made until 11/3/10.  Purchase a set of (4) wheels and choose from one of the following 3 FREE options: free custom bolt pattern drilling, free custom color finish, or a free WORK Royal Installation Lug Nut Kit.  The WORK Varianza and Schwert series of wheels are custom built to order in Japan.  They feature 2 piece construction with sizing ranging from 15" through 21" with various widths, offsets, and bolt patterns for almost any vehicle. 

Take advantage and visit www.workwheelsusa.com for more information.