Written by Dave Pankew Photos By: www.motovicity.com | 21 April 2010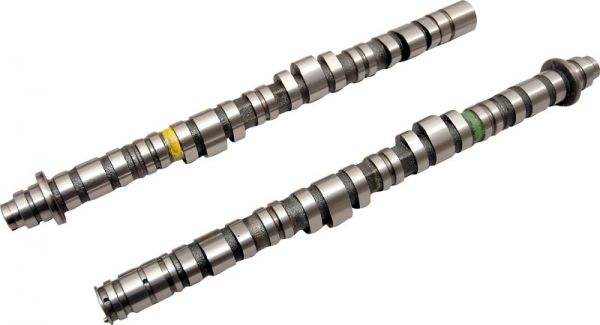 If you are familiar with the inner workings of the internal combustion engine, then you know cams are important. They provide all of the vital valve movement for the 4-stroke cycle to be possible. The timing of the opening and closing of the valves is critical to extract the maximum performance out of your engine. This duty is delegated to a fairly dated technology called the camshaft and although some companies have developed electronically actuated valvetrains – we're not there yet. In the mean time, the motors that we run in today's tuner cars need high performance cams.
Since cam upgrades are popular in the domestic market, some of the big manufacturers offer popular sport compact applications. However, you aren't going to find the depth of product you will find overseas and we're not just talking about Japan. In the case of Kelford Cams, it's New Zealand. The market for high performance sport compact cams there is sizable and Motovicity has brought their extensive line of cams to North America.
Kelford Cams have been producing high quality camshafts for high performance vehicles since 1968. With more than four decades of experience, they have extensive knowledge of how to perfect their craft because that is all they do. Over the last decade, they have totally redeveloped their advanced design systems and CNC-machining stations.
Kelford offers an extensive line of camshafts for all of the popular tuning platforms. Common engines such as the Mitsubishi 4G63 and 4B11, Nissan's RB and SR motors, Toyotas 2JZ and 4AG, not to mention Subaru boxer motors and many, many more are all covered in their application list. When it comes to Honda / Acura, they have all of the performance mills covered such as the B-series and H22, but they recently announced their new line of camshafts for the K-series.
These potent NA motors are offered in the 2.0L K20A or the 2.4L K24A2 and both benefit greatly from the installation of Kelford camshafts. Without the aid of a turbo or supercharger, every little bit counts and cams are one of the final stages to NA tuning to make power. Beyond all of the bolt-ons, cams and tuning, only more displacement with will make NA power. Kelford's K-series cams come in a variety of flavors for every K-series need, depending on your horsepower goals and driveability concerns. From NA to turbo, they have all kinds of options and now that Motovicity has them in stock, they can be at your door in no time.
Kelford's K-Series cams:
Stage 1: Performance camshafts for mild tuned K20 or K24.
Stage 2: Performance camshafts for mid level motorsport applications.
Stage 3: Racing camshafts for fully built competition engines.
K20/24:  Turbocharger camshafts, low overlap high response.
K20/24:  i-Vtec custom camshafts built to any specification you require.
Source:
Motovicity Distribution
Kelford Cams
www.motovicity.com
1-888-SPEED-16