Written by Dave Pankew Photos By: www.thermotec.com | 24 February 2010
So, you have a hot car with upgrades such as an intercooler, oil cooler and aluminum radiator. You think your temperatures in and around the motor have come down as much as possible. There is, however, one often overlooked 'cooling' upgrade available for your machine. While not really a cooling upgrade per se, heat wraps insulation mats and associated products from Thermo-Tec are all designed to manage heat. Some of their products are intended to keep heat out and others are designed to keep heat in and channeled outside of the car effectively.

For more than 22 years, Thermo-Tec has been developing and manufacturing products for the Automotive Performance, OEM, and Aerospace industries. Its technology manages heat effectively and prevents heat soak inside the vital systems of your engine. Heat soak occurs when air or liquid in a system becomes overheated and is outside its ideal optimal range, and its cooling agents are unable to lower the temperature because there is simply too much heat. We wanted to take a look at a few simple products you can add to lower temperatures inside the engine bay, create power with lower intake air temps and boost performance of systems like brakes, steering and even electrical.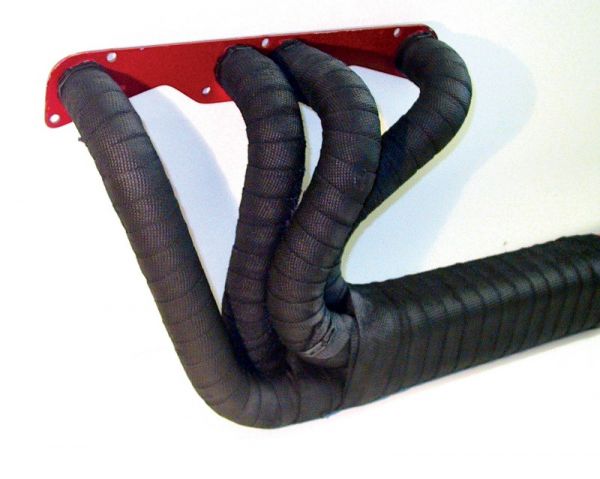 Graphite Black Wrap
Graphite Black Wrap offers the same performance and insulating properties of the traditional tan wrap but with a new look. Traditionally, a high heat coating spray had to be applied to the exhaust wrap to obtain the black color. Thermo-Tec Exhaust Insulating Wrap frees up more horsepower and reduces under-hood temperatures. Headers that are wrapped maintain hotter exhaust gases that exit the system faster through decreased density. Increased exhaust scavenging is produced to help the spent gas exit the cylinders. The product withstands continuous heat up to 2000°F, and contains no asbestos.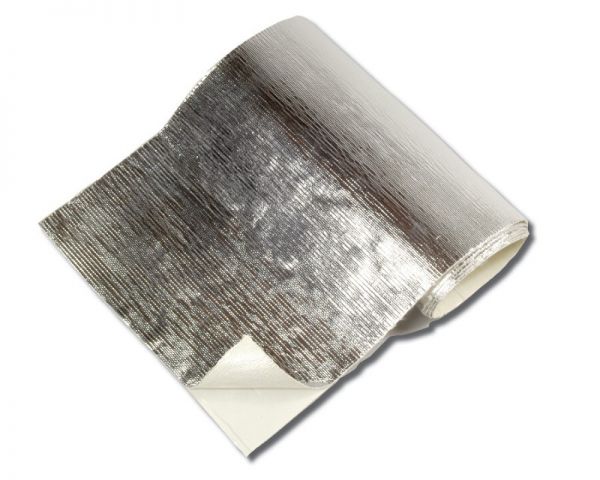 COOL-IT-MAT
Use the COOL-IT MAT to counter both excessive heat and noise in the cabin of modified cars. The two sided foil / Mylar surface makes it an idea product to line inside doors, under hoods, and above transmission housings. The COOL-IT MAT is composed of resin-bonded silica insulation sandwiched between a Mylar layer on one side and a foil face on the other. The highly-reflective Mylar deflects heat away from surfaces, while the foil side is orientated away from the heat source to conduct any penetrating heat across its surface to dissipate it quickly.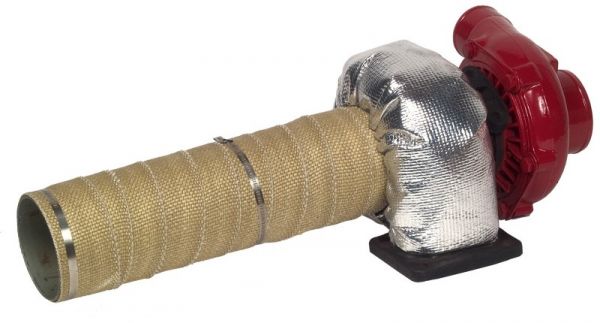 Turbo Jacket Kit
The Turbo Kit was designed to eliminate excessive heat on the compressor side of a turbo. Adding the jacket will reduce lag and temperatures under the hood dramatically. The kit comes in a variety of sizes for a wide variety of turbines. Everything from a highly responsive but small inlet pea-shooter turbo all the way to a massive diesel turbocharger can be accommodated. Thermo-Tec offers two kits, one for a 4-cylinder and the other for V6 and V8 applications.





Thermo-Tec offers even more innovative products for the specific needs of your engine. If you think your ride is fast now, just imagine how much a lack of heat management affects the horsepower of your car.

Source:
Thermo-Tec
Heat Insulation Products
www.thermotec.com