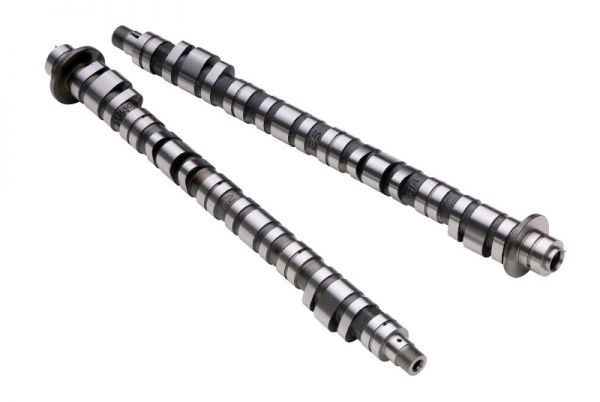 There are only a handful of American tuners that focus specifically on Sport Compacts. Sure, there are many who have done well, but one tour of the Skunk2 facility in Norco, California and you'll understand the scope of its success. The enormous building features all kinds of cutting edge technology, including rapid prototyping, 5-axis CNC machines, plasma cutters, TIGs and all kinds of amenities including a full photography studio. The accolades it has received across all forms of motorsport speaks volumes and buyers can feel assured Skunk2 products will inject proven, long-lasting performance into their vehicle
Although, Skunk2 has branched out a bit beyond its roots, its core products are still Honda and Acura specific. One of the product lines that produces substantial gains is the Skunk 2 line of cams. The Skunk2 cams are proven to give everyday drivability and deliver more power from already highly-tuned engines. Even the most efficient engine in the World, the F20C was found to have more power lurking inside its 2.0L displacement. With the highest horsepower per liter in the World at 120, the Skunk2 F-series cams proved to be a solid upgrade for the money.
The camshafts are constructed of the finest materials and took countless hours of R&D to perfect. All Skunk2 camshafts are constructed of a high-strength iron alloy with a hollow body. The hollow body reduces rotational mass and allows the engine to rev more freely. The cutting edge profile design is the ideal balance between power and drive-ability. The design also features two distinct proprietary technologies – AMAX and FAST RAMP.

The AMAX technology integrates a profile designed to maximize area under the lift curve without compromising reliability or valvetrain stability. The Skunk2 cam offers more duration than competitors above 1mm, resulting in more usable power. Inspired by the camshaft designs used in top level motorsports like F1, the FAST RAMP reduces seat timing to maximize torque. The cam is specifically designed to prevent wear on valvetrain parts and allows the engine to build additional cylinder pressure.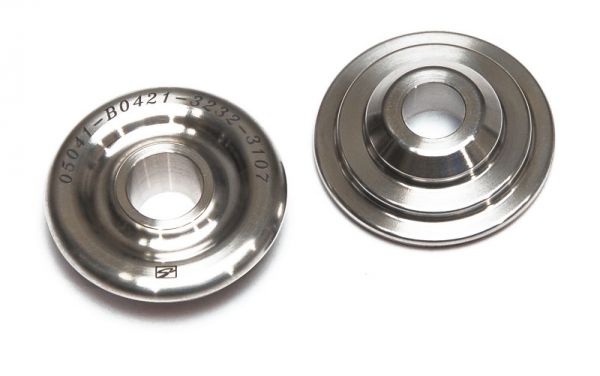 The cams are delivered in four flavors from mild modifications to full-tilt forced induction. Picking the right cam means you will get the most out of your modifications and level of tune. The Stage 2 Street/Race cam is ideal for engines with bolt-on modifications and although an upgrade valvetrain is recommended, it is not mandatory. Stage 3 is more of an NA racing cam for cars with upgraded valvetrains, high compression and massive intake and exhaust volumes. Next up are the turbo cams for forced induction motors, which are available in two models. The Turbo 2 cam is more geared to all out power in mid to high boost motors running 10psi or more. The Turbo 2 cam will allow for a higher redline and is tailored for serious turbo applications. The Turbo 1 cam is not offered for F-series but is designed for lower boost applications around 5-10psi for more down-low grunt during everyday driving.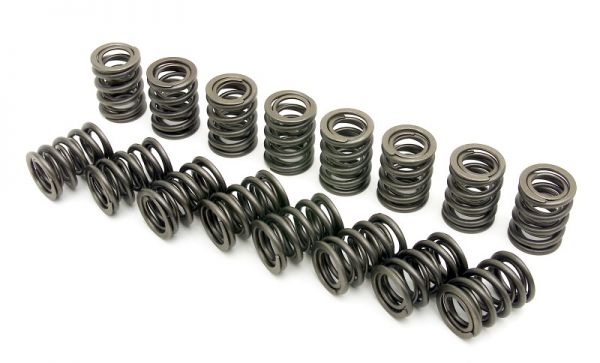 The more mild the cam, the more livable it is. Skunk2 entry level cams place emphasis on emissions, idle qualities and drivability and get more aggressive for the racing-spec cams. When tested on the in-house dyno, the numbers speak for themselves. Using a basic F20C motor, the team was able to tune the cam to extract 12whp with 9lb-ft of torque.
Beyond the F-series, Skunk2 cams are offered for many different Honda motors including B-series, H-series and of course, the K-series. Many tuners might not be aware that it also manufactures cams for Mitsubishi 4G63 and the Subaru EJ20. Skunk2 has your Honda / Acura needs locked down- whether it is to go faster or to crank more g's through a turn, it is the definitive source.
Source:
Skunk2
F-Series Camshafts
www.skunk2.com