Written by Dave Pankew Photos By: www.cobbtuning.com | 30 July 2010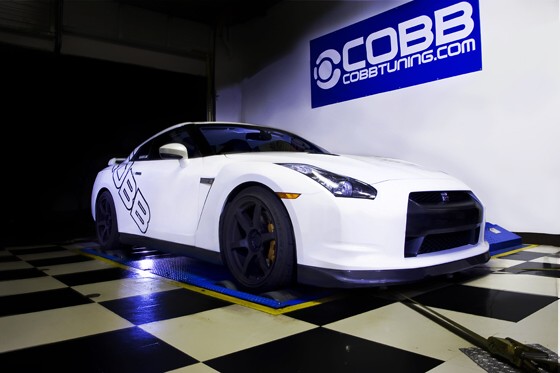 Not that long ago, the recipe for import performance was simple: bolt-on your favorite intake and exhaust, roll the dice and hit the road. In reality, these modifications might have improved power but how efficient were they? Without proper engine calibration, the impact on performance was often minimal, but in some instances overall driving quality and emissions were seriously compromised. Most of us carried on without a proper tune, because these negatives were eclipsed by the sights and sounds of our shiny, new go-fast parts.
While some factory ECUs dealt with upgrades effectively and there was more power to be found, others made little-to-no horsepower after upgrades. In some cases, factory ECUs went into limp mode and produced check engine lights once aftermarket parts were installed. As tuners became more tech savvy, they examined options to trim fuel and adjust the timing, but to do it right the process was still time-consuming and expensive.
Because of the need for a better and more flexible tuning solution, COBB Tuning created a user friendly, hand-held ECU programmer for Subaru, Mazda, Nissan, and Mitsubishi. The affordable AccessPORT allows the user to reprogram the stock ECU without using any additional software or hardware. The easy to use, 4-button device holds up to 20 different engine calibrations including the stock ECU calibration. The highly capable iPod sized device also functions as an all-inclusive engine data logger capable of storing up to three hours of recorded engine data. The device also measures engine performance, estimates wheel horsepower and torque with a road dynamometer. Another handy feature is the real-time gauge which can be programmed to monitor and display any engine parameter the user selects.
Subaru WRX (EJ20, EJ25)
Subaru STi (EJ25)
Subaru Forester XT
Subaru Legacy 2.5GT
Subaru Impreza 2.5GT
Subaru Outback XT
Nissan GT-R (VR38DETT)
Mitsubishi Evo X (4B11)
Mitsubishi Lancer RalliArt
MazdaSpeed3
MazdaSpeed6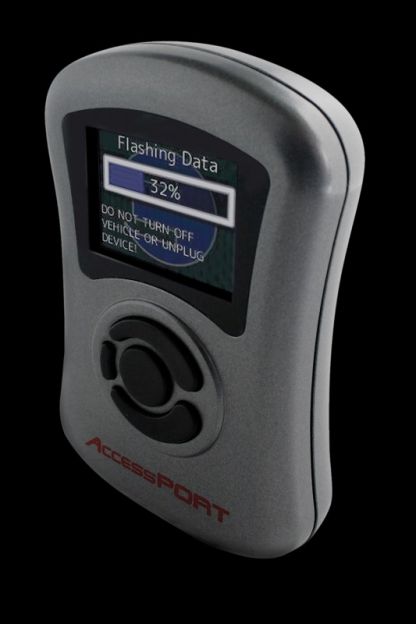 Of course, the core function of the COBB Tuning AccessPORT is to reprogram the ECU to improve power and efficiency by simply loading the calibration that best matches your engine configuration. Because configurations vary from stock to heavily modified, and fuel quality varies by region, COBB Tuning pre-loads the AccessPORT with more than 18 calibrations and an ever-growing collection of calibrations can be downloaded from the COBB Tuning website.
The AccessPORT is not limited to simple levels of tune either. The AcceessPORT and the companion AccessTUNER software enable professional calibrators and skilled enthusiasts to create custom calibrations for big horsepower. The AccessTUNER tools gives the tuner complete control over every engine function including variable valve timing, ignition timing, rev-limits, throttle controls, fuel control and many others. COBB Tuning has also written special engine code that adds features such as the ability to run larger injectors, flat-foot shifting, and launch control. All of this control and power potential comes at no additional cost because AccessTUNER race software is provided absolutely FREE with the purchase of an AccessPORT.
You might be surprised at just how much extra horsepower is left on the table right off the dealer lot. So, if your car could use some extra power or you are looking to optimize your engine's efficiency, the COBB AccessPORT is the feature-rich, all-inclusive and easy to use engine tuning solution that can take your car from a mild daily driver to an all-out, forced induction monster.
Source:
COBB Tuning
AccessPORT for Civic Si
www.cobbtuning.com