Written by Dave Pankew // Photos by www.tswalloywheels.com | 04 February 2010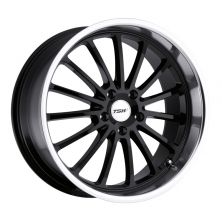 Thinking back to when I first got into the tuner scene, it seems like it was such a long time ago. The movement of tuning Japanese sport compacts was slowly growing in numbers during the early to mid-90s, but it wasn't until more manufacturers stepped up the level of performance platforms, that the aftermarket really took notice. Although I had a few OEM alloys way back in the day, there were very few options for aftermarket wheels with import fitments at the time. However, TSW was fully prepared to cater to the craze on customizing Japanese and European cars since they had been marketing wheels for yearsoverseas. With a full roster of attractive designs and aggressive price-points, it only made sense to enter the growing US market. I still remember my custom TSW Stealth wheels, a classic 5-spoke design.
Fast forward to today and TSW has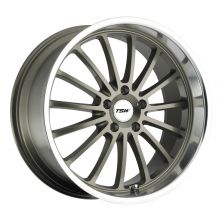 certainly grown to be a company now consisting of multiple brands. The TSW brand is their flagship racing line that goes by the motto: "Grew up on the track? So did we." More recently, they have branched outto promote specific brands for different makes of cars. There is the Petrol brand which specializes in three-piece wheels, Beyern for BMW, Coventry for Jaguar, Redbourne for Land Rover, Cray for Corvette, Genius for Smart, Lumarai for Lexus,Mandrus for Mercedes and Victor for Porsche products. Each wheel style, fitment, design and construction is tailored to the brand, style or type of vehicle. While other wheel manufacturers may struggle to have a handful of lines, TSW has been growing their brands for everything from Smart Car all the way up to high end luxury and exotic cars.
True to its roots, TSW was forged from a rich racing heritage. The company founder was a successful Formula One racing driver who immersed the company in racing around the world for over 30 years. TSW's involvement in motorsports has rangedfrom the 24 hour of LeMans race, to worldwide Touring Car circuits, to the more accessible Spec Miata series. The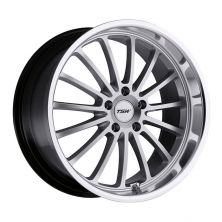 company doesn't just claim to be the result of motorsports, they prove it race after race! It's obvious why each and every wheel is named after a world famous race circuit and the description of the product always includes information about the history of the track the wheel is named after.A
long with the racing comes countless hours of research and development on and off the track. The know-how of the company's engineers resulted in several firsts including the hex-shaped "tuner lug" that is now an industry standard! When you select a TSW product for your car, rest assured there's decades of product development behind it, invested by a company that'll be around for years to come. Manufactured to extremely high standards, TSW wheels exceed the criteria of many certifications.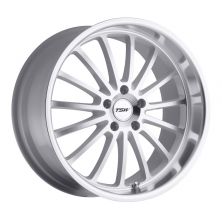 TSW's strength has always been selection, as they literally have something for every enthusiast. Many sizes of wheels are available in multiple widths with dozens of offsets for that perfect fitment. The staggered fitment trend shows no signsof slowing down and TSW has developed more staggered mono-block wheels than any other wheel company in the world. Staggered wheels range in size from 17 to 22-inches with the rear wheel featuring a wider lip. TSW boasts up to a 5-inchlip on the popular Thruxton design, a feat that has not been repeated on mono block cast wheels, all backed by a lifetime structural guarantee. If you drive hard on the crumbling city streets or dive into turn one at high speeds, TSW has an application for that. The list of TSW brands also covers those hard to find fitments for high-end marques as well. Attheir impressive 2009 SEMA Show display, TSW had several new designs showcased, one of which truly caught our attention. The TSW Zolder is a lightweight mono-block wheel with the appearance of a 2-piece with the painted face and polished lip. The timeless 15-spoke design would be at home on everything from a Golf to a Gallardo making it one of our top picks from the show.
TSW Wheels
www.tswalloywheels.com