Written by Garry Springgay | 24 November 2011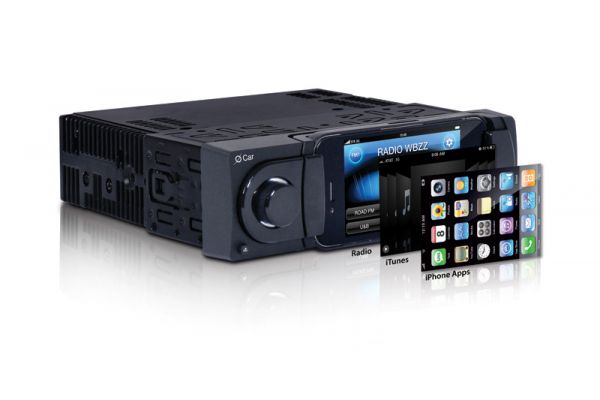 If you're one of the millions of enthusiastic iPhone users, and simply can't get enough of all the cool apps and gadgets for the iPhone 4, 3G or 3GS, you're going to love the OCar product from Oxygen Audio.
The Oxygen Audio OCar is the first head unit designed to fully integrate an iPhone. The iPhone fits into the custom designed docking cradle, and the OCar uses the iPhone's screen as its display and control panel.
With the OCar head unit, you can enjoy any of your music stored in your iPhone or received via an Internet radio feed such as Pandora. The unit also keeps your phone fully charged, simply by connecting it to the cradle. You also get AM and FM radio stations, with the built-in RDS capable tuner. All the other application on your iPhone are also available, including Bluetooth powered handsfree telephony. A separate microphone for the handsfree operation is included in the kit.
The OCar head unit is a single DIN sized chassis unit with a built-in amplifier that can be used to directly drive your cars speakers, or if you want to use external amplifiers, the OCar also has a pair of left and right RCA outputs, as well as a subwoofer output. If you have a video screen, there is also a video output connection. The front panel of the OCar unit incorporates a detachable rotary volume control and the docking cradle for your iPhone. With your iPhone in the cradle, you can choose to have it oriented vertically or horizontally, and swiveled to improve readability.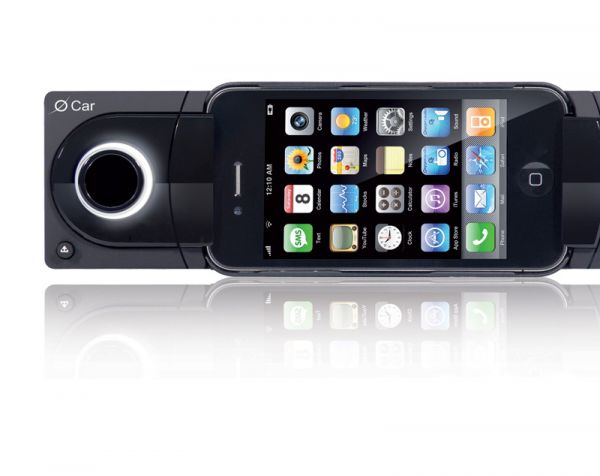 Once the OCar chassis is mounted in your dash, you simply download two free apps for your iPhone. The apps are found on the iTunes store, and are called "Oxygen Audio Car Sound 1", and "Oxygen Audio Car Radio 1". Then, once the sound and radio apps have been installed in your iPhone, you can make all of the usual adjustments, including changing the color of the illumination to better integrate with your dash lighting. Adjustments for bass, mid, treble, subwoofer level, balance and fader are all made directly from your iPhone's screen.
In radio mode, you can choose between automatic and manual station searching simply by swiping the screen quickly or slowly, and favorite station presets can be saved just like they would be with a traditional radio.
And, of course, all the other apps in your phone are also available, so whether you want to browse the web, use the phone or listen to music or the radio, the OCar is a complete multimedia interface.
The Oxygen Audio OCar unit has a suggested retail price of $299.95 (US), and is distributed by AAMP of America. To find out more about the OCar headunit, visit: