Written by Garry Springgay | 24 November 2011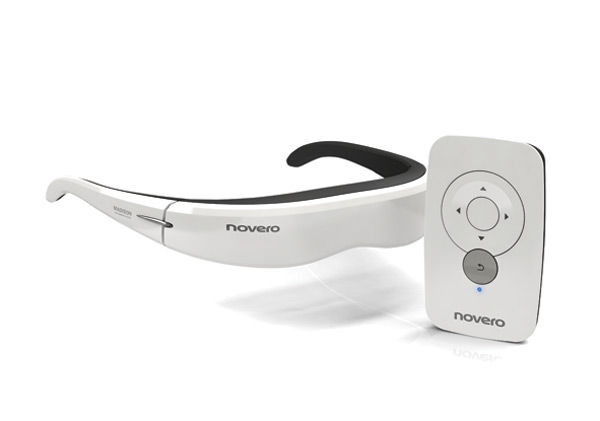 When it comes to being safe while driving, whether it's listening to MP3s or taking telephone calls, the Novero Company has been at the leading edge of technology-driven solutions for safe driving for over a decade. The folks at Novero have delivered solutions to many of the major automotive manufacturers, including Audi, Bentley, BMW, Jaguar, M-B, and Volkswagen. The company was founded in 2008 by Romanian entrepreneur Razvan Olosu and is headquartered in Dusseldorf, Germany with offices, design labs, and manufacturing facilities all across Europe, North America and Asia.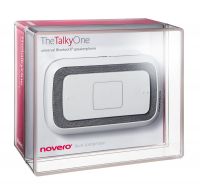 Novero offers three different types of interfaces that are designed to work with virtually any Bluetooth capable cell phone. The products have quirky names and cool European styling, and are very simple and intuitive to use. Judging by the samples they sent to us, they are also built to a very high level of quality.
The most popular product is "The Truly One". The Truly One is a universal Bluetooth car kit with its own dedicated 128x64 pixel LCD screen. Comprised of three basic components, a remote control, LCD screen and control module, the product is designed to be wired into the radios speaker outputs for excellent audio quality, using a commonly available DIN/ISO harness. Built into the control module is the latest in echo cancellation and noise reduction technology, which ensures crystal clear audio performance.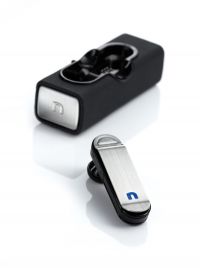 The Truly One has an intuitive interface that's very easy to operate without being distracting. The remote control consists simply of three controls, two large buttons and a center knob. Making calls is simple and easy, and the rotary knob is used to scroll through the different functions and menus, or to simply adjust the volume. Pressing one button will answer a call, and the caller ID will appear on the screen. If your phone supports voice activated dialing, or voice controlled SMS and email, The Truly One will support those modes as well.
The second product is a slimmed down version of The Truly One, called The Trusty One. The Trusty One is fundamentally the remote control portion of The Truly One, and has similar operation, except that it uses your telephone's display instead of its own. Additionally, it is possible to pair The Trusty One with two phones simultaneously.
Another Bluetooth driven device from Novero is the very stylish, The Talky One. The Talky One is a universal Bluetooth speakerphone, which can be mounted virtually anywhere. It can be mounted in your car on the dash or sunvisor by using the supplied mount. Or you can take it to the office and use it on your desktop, and then take it home and put it on your coffee table. With a very simple one button interface, whether you use it as a speakerphone for making calls, or as a desktop music source, the Talky One can be a handy addition for just about any place you go. But regardless of where you place it, The Talky One will provide excellent audio quality, and thanks to its innovative design, it can operate up to 15 talk-hours on a charge. And when you do need to re-charge it, simply connect it to your car's lighter socket or your computers USB port. All required cables are included.
| | |
| --- | --- |
| | |
So if you've been yearning for a handsfree device but couldn't find one that sounded good enough, looked good enough with good build quality, thanks to the Novero gear, your search may just be over.
If you want to know more about Novero products, including their Lexington Bluetooth headset, and the revolutionary new Madison video eyewear, you can find them online at: