Written by Garry Springgay | 24 November 2011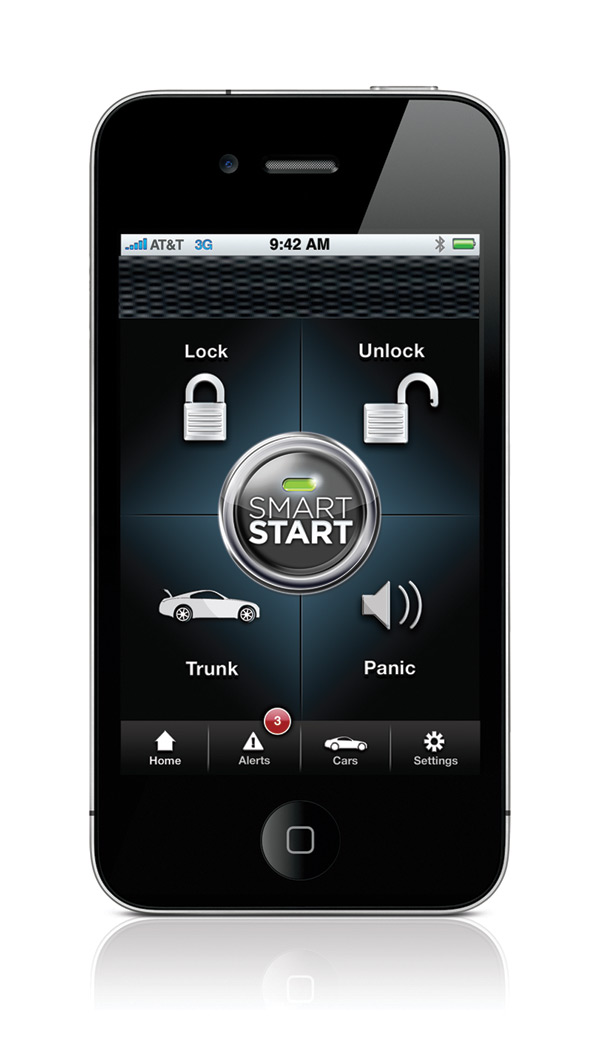 With winter on the way, many of us will be taking full advantage of technology by equipping our vehicles with a remote start function. With the ability to start your car by remote control, you never have to get into a frozen car and scrape windows. But many of us don't work or live close enough to our cars for a traditional remote control to work, and we already have enough of those bulky transmitters hanging from our keychains.
And that's where Directed Electronics "SmartStart" comes in. SmartStart is a free application for your iPhone, Android or Blackberry smartphone that, when used with a compatible vehicle security system, enables you to remote start your car with a single button press from virtually anywhere there is cell coverage.
The Directed SmartStart allows you to lock or unlock your car, arm or disarm the alarm, start the car, open the trunk, or activate a car finder, all from your cell phone. And with the optional SmartStart GPS module, you can locate your car or even receive notifications if the car is speeding, going somewhere it's not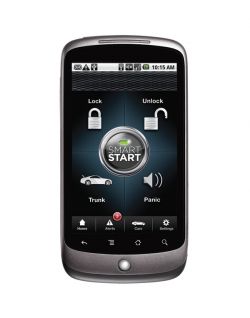 supposed to or if the battery drops below a safe voltage *iPhone and Android only.
A feature called SmartPark remembers where you parked your car every time you lock the doors. Looking all over the mall parking lot for your car is a thing of the past too because SmartPark can guide you right back to you car. If you want to let everyone know you've arrived, you can text or e-mail your car's location or just check in and update your social network. Directed's SmartAlerts feature will send you a text message to alert you that your alarm has triggered. You can even expand the functionality to your home's security system as well, and have the application arm and disarm your home security system as well.
I downloaded the app to my smartphone, and it installed quickly and easily. The interface is very easy to understand and use, and you can switch between home and car control with the flick of a wrist- that's pretty dang cool.
There are five complete SmartStart systems available, ranging from $399 to $599 (all figures US). Service plans start at $49.99 for a full year, or you can save with a three year plan at $119.99. Additionally, a Motor Club roadside assistance subscription ($79.00 value) is included with all SmartStart Secure service plans.
Currently, Directed has applications for all iPhones and most popular Android and Blackberry models, and they are working to make applications available for other smartphones as well. Don't suffer through another winter of scraping windows and frozen seats. Check out the whole SmartStart program
at www.directed.com/smartstart.