11 July 2011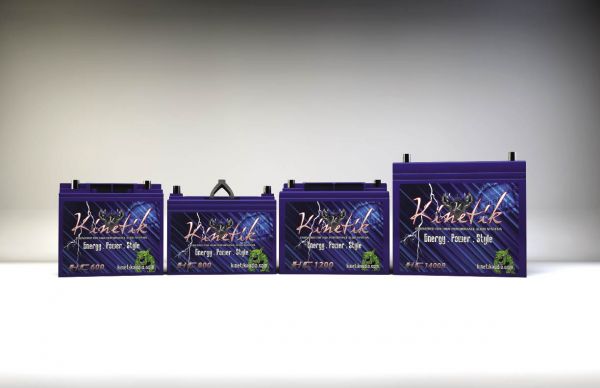 In this article we are going to talk about your electrical system and why it is so important that you make sure you have enough power to run your car's electrical system plus aftermarket electronics. We will also cover how to figure out what you need and how to monitor and maintain it for best results.
Have you ever had an electrical problem with your car after installing an amplifier or performance electrical part or simply not been happy with the performance of the added item? Ever wonder why the Professionally built demo cars work so well?  If so, this article is for you!
Your car's electrical system is the first thing you should consider before you install upgraded or extra aftermarket electrical items. Your alternator and battery are the foundation on which all your electronics rely for peak performance and lifespan. Lack of power is the number one cause of failures for all electrical components. When they are underpowered, they do not perform as expected, will heat up and likely fail prematurely.
Most make the mistake of buying and installing aftermarket equipment then consider what powers it after performance has suffered or something has fried. When you add on to a house, you don't buy and install all the shingles, carpet and drywall then wait to see if you need to add to the foundation after the addition starts falling down. The same applies to your car and expensive aftermarket electronics.
The best place to start is to figure out how much power you will need and how much you already have. Test your alternator for current output in Amperage and also voltage. You must have it tested as most alternators do not reach full rated power at the normal driving RPM range. For example if your 110 amp alternator puts out 90 amps warm at 2,000 RPM at 14 volts  then you have 1,260 watts (90a x 14v) of total power to run the car and everything you added. The stock electrical system uses roughly 60% of this ONLY IF you are not running many accessories in your car. This might leave you with 500 watts for other equipment. If you install a 500 watt amplifier and a few hundred watts worth of other lights or performance accessories, you are already behind and will experience dead batteries, voltage issues and in time fried electronics. An upgraded 200 amp alternator (200a x14v) gives you around 2800 watts to play with and if you take out 900 watts for the car you still have 1,900 watts for your extra needs.
Professional audio manufacturers and performance car builders almost always upgrade the batteries and alternator plus add a way to keep it all charged and monitored. Many of the audio and performance demo cars that we see use Kinetik car audio Power Cells with many size options and advantages over traditional batteries. By adding Power Cells, you can raise the power capacity in your car to have a more stable, longer running and higher overall voltage. This higher and more stable voltage provides the foundation to support the demands of today's high voltage ignitions, ECUs, HID lights, Head units, audio amplifiers and cooling fans.
When upgrading your alternator and batteries, you must also upgrade the wire size for both power and grounds to all added equipment to take full advantage of the upgrade. Running both positive and ground wires all the way to the back of the car is advised since most car bodies will not carry much current and voltage will drop using this type of ground.
Another very important and often overlooked aspect is the monitoring and maintenance of your newly added equipment. You should regularly inspect your wiring and all connections for corrosion or loose connections and correct as needed. Periodically have your Power Cells and alternator checked for both output current and voltage. Always make sure you keep your power cells fully charged. An easy way to do this is to add a status LED that will allow you to see the state of your power cells quickly.
Power Cells will remain at 12.9v or higher. Any car that is not driven daily should always be plugged into a maintainer that will keep any batteries or power cells fully charged and ready to go when needed. All cars have drains and will slowly discharge the battery causing damage otherwise. Kinetik also sells intelligent chargers maintainer/reconditioners and status LEDs designed for this purpose. For personal assistance with your project vehicle you can call Kinetik any time at 1-888-522-8346 or go to www.kinetikaudio.com for more information.