Written by Dave Pankew Photos By: www.turbobygarrett.com | 06 August 2010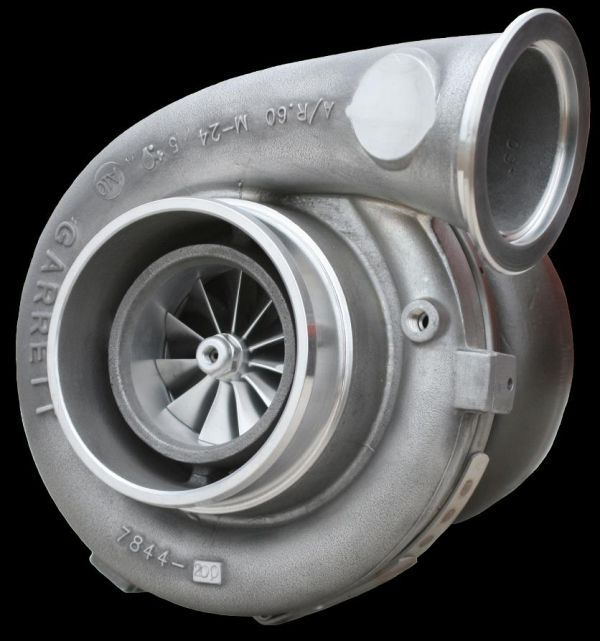 One thing you can count on in the Sport Compact aftermarket is using Garrett turbos to boost performance in your engine. The level of engineering and exacting tolerances in their manufacturing means you are getting a solid piece that meets and exceeds all of the demanding criteria set out by the OEMs. At the same time, the aftermarket line of Garrett turbos are far from average considering they push some of the highest horsepower cars around. Garrett also produces private label products for many companies, so even the tuners out there know it is a solid choice to use Garrett products as the foundation for their own turbo kits. Garrett has numerous patents with their proven technology but they also continue to innovate to stay ahead of the competition both domestically and overseas.
Billed as the next step in the evolution of the turbocharger, everyone expects big things from the new Garrett GTX-R line. The fresh designs feature a new approach to aerodynamics, which Garrett states will increase efficiency and reliability across the line. The GTX-R line of turbos improves both boost amount and response, even beyond their legendary line of GT-series turbos. The design of the new GTX-R wheels have a number of benefits over the GT-Series and the results are in:
10% or more gain in air flow over traditional GT-Series compressor wheel designs
10% or higher pressure ratio compared to traditional GT Series compressor wheel designs
Forged billet wheels, CNC-machined for expedited release
Eleven full-blade design for improved efficiency and ultra quiet operation
The components are interchangeable with Garrett GT-Series turbos

With improved air flow and volume, that translates into more instant-on power for your turbo car. Traditionally, smaller engines needed to rev high to make more boost or in extreme cases, add a shot of nitrous just to spool the turbo.  In order to run the larger compress wheel turbos, tuners were often forced to increase the displacement with a stroker kit in order to spin up the turbine effectively. The GTX-R aims to combat those issues with more boost and less lag out of the same size turbo and displacement.
Currently, Garrett offers only the big dogs in the GTX-R line up. The massive GTX4294R, GTX4202R and GTX4508R are in stock now. These massive frame turbos are ideal for larger displacement engines or fully built 4-bangers that have had a load of supporting mods done to them. For those looking for modest power levels for the street and more instant response, Garrett is developing additional sizes. Garrett plans to release the popular GTX30R and GTX35R compressor wheels for the 2010 SEMA Show. These turbos will be ideal for street-driven inline-4s or as twins on popular V6 engines.
Garrett has a reputation for innovation and reliability this is difficult to match. Their dominance in the OEM market as new car equipment has enabled them to invest millions in R&D that carries over to their aftermarket line. The GTX-R line truly is an advance in the design of the turbocharger, one that we are sure to see more of and look forward to testing.
Source:

Garrett
GTX-R Turbochargers
www.turbobygarrett.com