Written by Dave Pankew // Photos by Options Auto Salon | 30 July 2010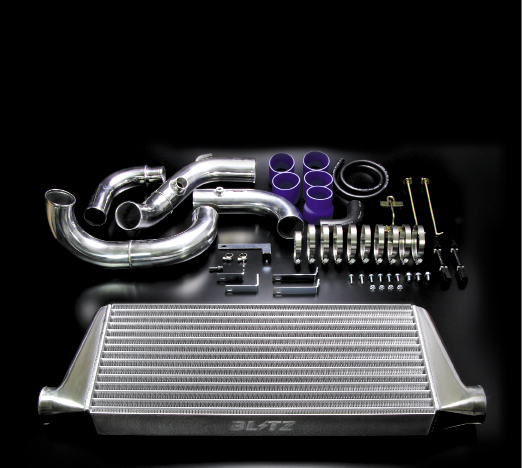 Back in the day, every major Japanese aftermarket company was operating in the US and thriving. Today, it is a very different landscape with many of them packing up and heading back to Japan, citing the proliferation of knock-offs as the reason. However, Blitz USA has not disappeared, but has simply changed hands with SoCal aftermarket parts powerhouse, Options Auto Salon has become the Global Network Authorized Distributor for Blitz in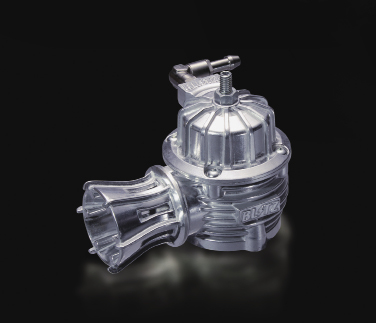 the USA and Canada. One of the more popular Blitz lines as of late is their intercooler kits and blow-off valves. More specifically for the Mitsubishi EVO X, a car that has been disappearing off showroom floors thanks to great incentives and one of the best warranties in the business. With a bunch of new products right out of the gate, Blitz has continued to develop for the Evo X and has focused on delivering great products, while leaving the marketing and distribution up to the experts at Options Auto Salon.
One of the soft spots on the new Evo X is the restrictive and inefficient intercooler system. As power levels go up, the small diameter piping and restrictive core get heat soaked and can't cool the compressed air. Each Blitz intercooler core and end-tanks are specifically designed for the application, not adapted from some universal profile. The practice provides maximum performance, cooling and minimal pressure drop. Blitz CS / SE intercooler kits mount to stock locations and have more volume, yet occupy almost the same space as the OEM front mount. The finish is aluminum, but can be also ordered in the new Chemical Shine (CS), which resists corrosion and maintains a show quality finish for years without any maintenance.
The Blitz end-tanks are made from durable 6061-T6 aluminum and the core is a tube and fin style. Although the design merits have been debated, Blitz maintains that the tube and fin design is superior to bar and plate intercoolers for dissipating heat. The intercooler piping in the kit includes all: silicone couplers, hardware and clamps needed for a painless install. The polished aluminum piping measures 2.5-inches in diameter and is designed for less restrictions. The results are quicker response and less pressure drop because during Blitz internal tests it was found that only 0.7psi of pressure drop
occurred while running 17psi.
An excellent addition to the kit is the Blitz Super Sound blow-off valve VD for Evo X. The Venturi Drive (VD) design incorporates Blitz's proprietary Dual Drive technology, which boasts both fast response and high-boost operation. Many other blow off valves are either too stiff to open and cause compressor surge or are too soft to run high boost and leak by opening prematurely. The Blitz Venturi-shaped horn creates a sharp and distinct sound at low to moderate boost. The sizable 36mm valve features an innovative seal to handle high boost pressure as well. The internal piston is coated with a special dry film lubricant to prevent wear and corrosion. The body is a stout cast aluminum construction and all of the fittings are very high quality to ensure long life and reliable operation. The edge of the Blitz Super Sound is flexible operation for high boost and smooth operation at low boost in addition to great looks and sound. The Blitz Super Sound will also help prolong the life of your turbo with years of surge-free operation. There is also an optional re-circulating discharge nozzle available in: 22mm, 28mm, and 34mm sizes if your setup requires the vented air to be piped back in to the intake. Other available Blitz EVO X products include Carbon Suction Kits, SUS Power Intake, LM Panel Air Filter, Intake Suction Kit, Surge Tank (Intake Manifold), Nur Spec CTi and CTi Quad Exhaust, Nur Spec DT Exhaust, Nur Spec R Exhaust, Racing Oil Cooler Kit, Upgrade Actuator Kit, Intercooler Top Piping, and Throttle Controller.