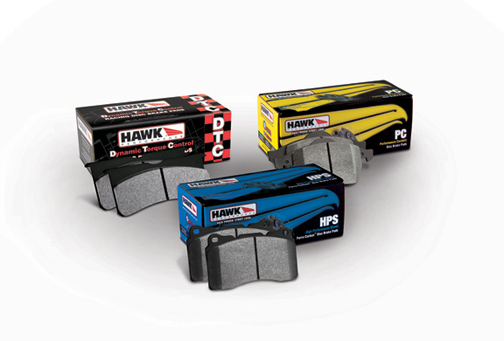 Hawk Performance, the global leader in disc brake friction technology, has released a complete lineup of high performance brake pads for your 2010 Camaro. Their High Performance Street (HPS) product line utilizes a proprietary Ferro-Carbon formulation that delivers up to 40% more stopping power while extending pad and rotor life.
If you're looking for less dust and noise without sacrificing stopping power, Hawk's Performance Ceramic (PC) brake pads are right for you. The Performance Ceramic (PC) product line was specifically engineered to deliver the low-dust and low noise properties of OE ceramic compounds yet still produce up to 32% improved brake torque when compared to traditional replacement aftermarket & OE Ceramic pads.
Hawk Performance's 2010 Camaro brake pad launch would not be complete without the addition of their world-class motorsport compounds. For over two decades Hawk's race formulations have dominated motorsports delivering superior stopping power for both amateur and professional race teams. With over twelve application specific race compounds, Hawk Performance has exactly what you need for circle track, road course, drag, rally, time attack, drift, autocross and club racing.
For more information visit www.hawkperformance.com