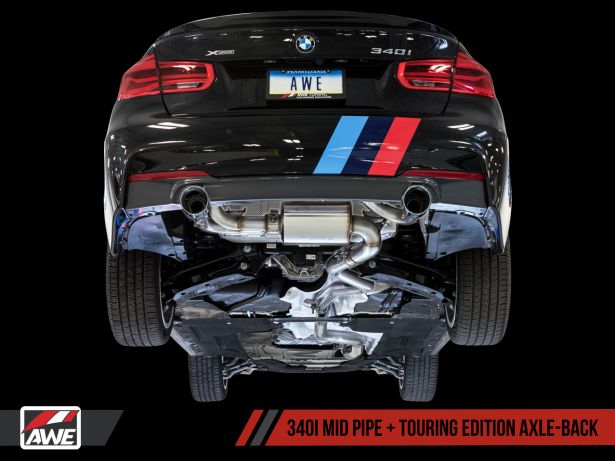 Straight-through design featuring AWE Tuning's proprietary drone-canceling solution, 180 Technology®, for the BMW 340i, BMW 440i.
Max gains of 9 hp and 11 ft-lbs of torque at the crank.
Options include Touring Edition Axle-back Exhaust and Performance Mid Pipe.
Tips available diamond black or chrome silver, 90mm or 102mm
Handcrafted from US-sourced mandrel-bent T304L stainless steel.
Engineered, designed and manufactured in-house at AWE Tuning.
No Check Engine Light Guarantee.
Perfect Fitment Guarantee. Lifetime Warranty
MSRP: $1,461.95 USD