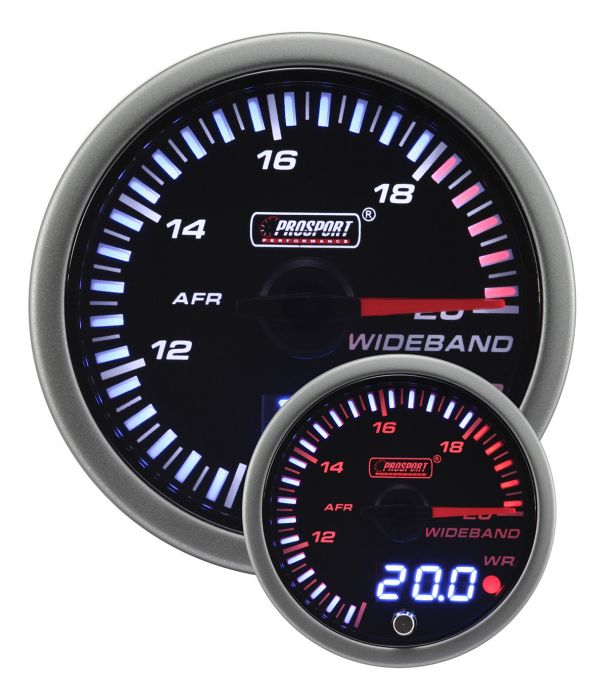 The JDM Series (Japanese Dual Movement) gauge by Prosport is one gauge that will display Amber & White Analog & Blue Digital at the same time. It utilizes the latest Bosch wideband O2 sensor with a 5-wire heated LSU 4.9.
Featuring a Dual color (amber, white) Analog readout in the center of the gauge with trailing LED's around the outside of the scale plate AND a Blue Digital display for immediate reference to AFR.
This is a complete wideband kit. Gauge, Sensor, plug & play harnesses, weld in bung and mounting cup.
MSRP: $209.00 USD