APR
EA888 Gen 3 Boost Tap for 1.8T & 2.0T
$59.99 | goapr.com
The APR Boost Tap for the 1.8T and 2.0T EA888 Gen 3 engines is a simple, yet elegant solution for referencing boost pressure and vacuum as is often necessary for boost gauges. The boost tap plugs directly into the factory intake manifold via the boost pressure sensor bung and can be removed at any time without permanent modification.
APR
2.0 TSI Generation 3 ECU Upgrade for the MK7 GTI
$599 | goapr.com
The APR Stage I ECU Upgrade is designed to work without other changes to the vehicle's hardware. APR's calibration experts measured higher peak figures of 381 lb-ft of torque and 316 horsepower with 93 AKI octane fuel. Even higher figures were achieved using 100 AKI octane race fuel. The increase in power directly translates to an exceptionally quicker vehicle.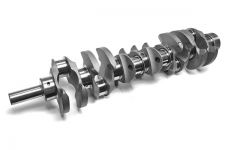 Brian Crower
Toyota 2JZGTE Lightweight Crankshafts
$4,155.95 to $4,543.81 | runbc.com
Brian Crower has released a new lightweight version of its race proven 94 mm 2JZGTE stroker crankshaft. This crank is 11 lbs. lighter than the standard design and can handle in excess of 1,200 horsepower. Track tested by 2012 Formula Drift champion Daigo Saito, as well as Ryan Tuerck, Forrest Wang, Kenneth Moen, Marc Landreville and Fredric Aasbo in his GT86.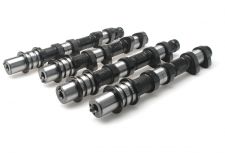 Brian Crower
EJ207 Camshafts
$786.74/set of 4 | runbc.com
Brian Crower has introduced a series of high performance camshafts for the JDM EJ207 Subaru STi engine platform. These are new cores, not regrinds of existing OEM cams, and deliver fully functional AVCS tuning. Choose from a Stage 2 plug and play profile or the more aggressive Stage 3 for fully-built applications.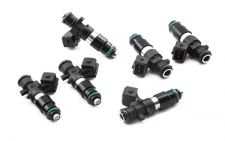 DeatschWerks
DW350iL Fuel Pump
$209 | deatschwerks.com
Flowing 350 LPH at 40 psi and over 300 LPH at 70 psi while supporting 750 horsepower, the DW350iL is the highest flowing pump that DeatschWerks has offered to date. Utilizing roller-vane technology allows for a flatter flow curve, which means more flow at higher pressures – a must for forced=induction applications.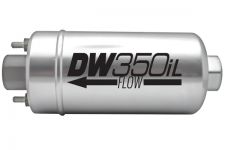 DeatschWerks
DV2 EV14 1,200 cc Fuel Injectors
$639 – $1,199 | deatschwerks.com
Available in over 20 different variations for both plug-and-play and universal fitment applications in popular makes such as Subaru, Honda, Ford, GM, Nissan, Toyota, and more. The new line of DV2 injectors flow at 1,200 cc per minute and come in matched sets of four, six, or eight depending on the application.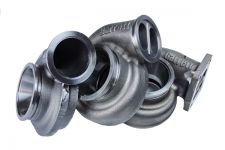 Garrett
GT30 & GT35 Turbine Housings
Contact for pricing | turbobygarrett.com
The new Garrett GT30 and GT35 turbine housings feature V-band turbine outlets with either a V-band open volute inlet, divided (twin-scroll) V-band inlet, or a divided (twin-scroll) T3 inlet. All made of NI-resist, newly designed high flow volute, and featuring the Garrett "Mohawk" turbine design. Available with 0.61, 0.83, and 10.1 A/R sizes.
HKS
Capacity Upgrade Kit for FA20 (FR-S / BRZ)
$3,800 | motovicity.com | hksusa.com
To properly optimize your FA20 motor for either a high compression naturally-aspirated or low compression forced-induction setup, HKS has introduced a capacity upgrade kit that includes a new crankshaft, connecting rods and piston kit. By increasing the stroke with a specially forged crankshaft, HKS is able to increase displacement to 2.1L without the need for cylinder liners.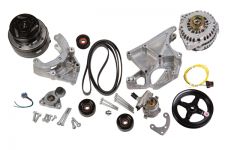 Holley
Accessory Drive Kits for GM LS Engines
$14.95 to $1,199.95 | holley.com
Holley's LS accessory drive brackets make LS swaps much easier, offering complete kits with brackets, pulleys, and accessories, using only high quality components from suppliers like Gates, Dayco, Sanden and more. Complete kits are available with A/C compressor, alternator and P/S pumps. Holley also offers kits with only A/C side or alternator side brackets and components. Components offered individually.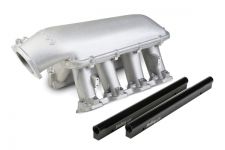 Holley
Modular Hi-Ram Intake Manifold
$669.95 - $720.95 | holley.com

Holley's Modular Hi-Ram intake manifold is available for all popular LS platforms (LS1/LS2/LS3/LS6/LS7), and comes in either cathedral or oval port configurations. Perfect for drifting, drag racing, or applications where use above 7,000 rpm will be seen. A great alternative to more expensive fabricated sheet-metal alternatives, these intakes are great for applications where indication system height is not limited.
Box of Rocks
$4.99 | uspmotorsports.com
For only the most serious performance minded tuners. This part is universal and will fit any vehicle, no matter the make, model, or year. Increase your horsepower and torque now!
USP Motorsports
Mk6 Jetta Hood Strut Kit
$94.99 | uspmotorsports.com

Finally, you can experience the ease of simply lifting your hood up and have it stay up. The USP hood strut kit is a complete kit that includes all installation components. With basic hand tools and step-by-step instructions, installation takes approximately 30 minutes.