Page 2 of 2
---
Anzo USA Nissan 350Z LED Taillights
Anzo USA is the answer for all of your performance lighting needs. With over 29 years of manufacturing experience, they surpass the competition in quality, innovative styling and product offerings. Anzo USA offers the best quality performance lighting products at a low cost. All ANZO USA products are S.A.E. and D.O.T. compliant and manufactured in a state-of-the-art ISO 9002 and QS 9000 quality certified factory. In order to ensure perfection, they rigorously test every ANZO USA lighting product in a Thermo-Hygrometer (temperature and humidity chamber) and Rain-Resistant Tester. All of ANZO's lighting products are designed using CAD/CAM computerized equipment and these modern designs are then tested using a 3-dimensional testing machine to insure precision and accuracy in the research, development and design of our molds.
---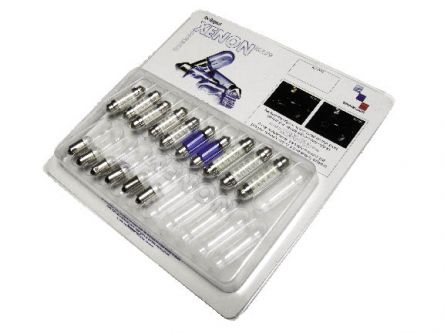 Bimmian.com Interior Xenon Lighting Kit
Ever wanted to upgrade the look of the many interior lights inside your ride? Well, finding all of the part numbers and ording separately is a thing of the past with the complete Bimmian Xenon Interior Lighting Kit. While ordering separate bulbs, they either don't fit, are too dim or too yellow in color to give you the true cool Xenon white sensation you demand for your car or truck. Including every single bulb inside the cabin and trunk, the Bimmian kit offers a truly painless way to update your car up to today's standards. Best of all, they carry a lifetime warranty making them the last bulbs you will ever have to buy.
---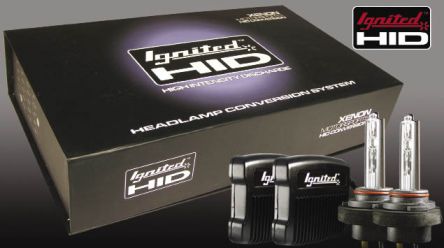 Ignited Super Slim HID Conversion System
Ignited Performance Products is proud to introduce the latest Super Slim Ignited HID Conversion System. The Xenon Kits generate up to three times more light and lasts up to five times as long when compared to conventional halogen technology. The plug n play design allows easy installation meaning you will not have to cut or splice wires to enjoy the benefits of High Intenstity Discharge Technology. Ignited kits are the most recognized HID brand name in North Amercian Motorsports. Kits begin at $179.99 and come equipped with a full year manufacture warranty.
---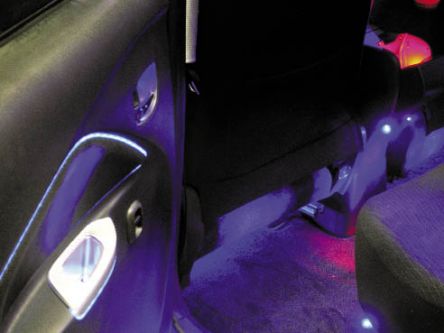 StreetGlow Multicolor LED Interior Kit
Inspired by the StreetGlow multicolor LED undercar kit, StreetGlow combines the best features of the multicolor LED undercar kit and creates an interior kit of 7 selectable colors and 9 selectable pattern modes. Each kit includes: (4) 12-inch tubes per port, interconnect up to 16 x 12-inch tubes, 2 button switch panel, and 4-port controller.  Additional strips can also be inter-connected together for larger vehicles.
---
Sylvania SilverStar Ultra
Sylvania SilverStar Ultra high performance halogen headlights enhance driver safety, especially at night, when the need for reliable, high quality lighting is most crucial. They produce a brighter, whiter light and studies have shown that whiter lighting can improve your reaction time, increase your nighttime visibility and give you better roadside viewing. Compared to current standard halogen headlights, SilverStar Ultra headlights offer the whitest and brightest light available – up to 50% brighter, up to 40% increased down road visibility and up to 50% increased side road visibility. Brighter light is as easy as upgrading to SilverStar Ultra bulbs - the brightest, whitest, 100% legal halogen headlights.
www.sylvania.com