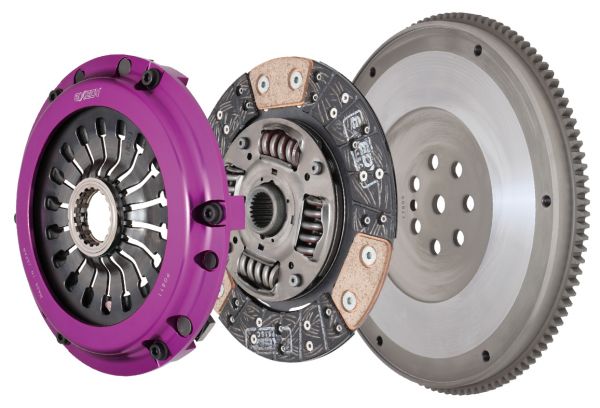 The Hyper Single VF features comfortable drivability with more heat durability and better heat dissipation via an integration of organic and metal friction surfaces. Developed for people who are pursuing both the comfort of driving on the street, the durability under aggressive driving and abusive clutch conditions. The Hyper Single VF is the optimum clutch choice for matching practicality with performance.
The VF enable the driver to operate the clutch through an easy-to-feel half engagement thanks to the Ultra Fiber friction material all while having high heat dissipation and capacity due to the integrated cerametallic facing. Furthermore the re-engineering and re-designing on the engagement point with newly developed cushioning plates; pedal effort has been drastically reduced and improved. No other manufacturer offers this technology. Lighter pedal effort, higher clamp load.
Application Available: Subaru BRZ 2013 and Scion FR-S 2013.