Page 1 of 2
---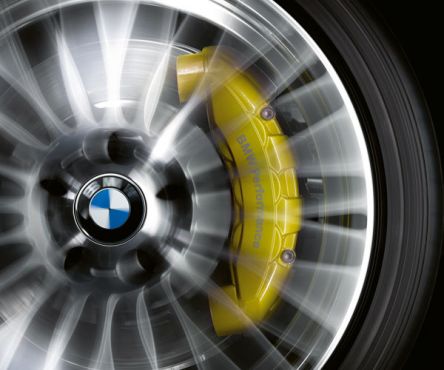 BMW Performance
Big Brake Upgrades
www.bmw.ca/performance
The BMW Performance braking system is designed to facilitate a sporty driving style. The six-piston aluminum fixed calipers and grooved, cross-drilled discs give drivers an incredible amount of control, even in the wet, while their low weight reduces the unsprung mass of the car. Calipers painted in BMW Performance Yellow are a striking visual feature. For more visit your local BMW retailer.
---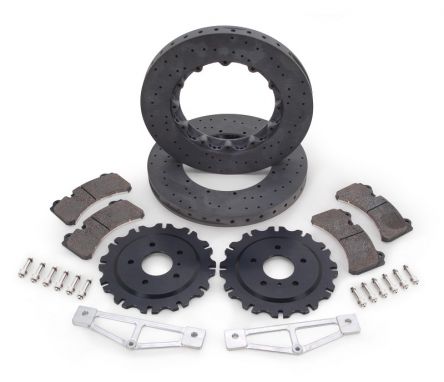 AP Racing
Carbon Ceramic Matrix
www.apracing.com

Once found only on the world's most exotic supercars, such as the Koenigsegg CCX, Arash AF-10, McLaren MP4-12C and more, AP Racing Carbon-Ceramic Matrix (CCM) brakes have now been developed for select specifically-tuned aftermarket applications. Often larger than standard OE iron discs, CCM rotors cut weight nearly in half. And this is rotating and unsprung weight, leading to improvements in all performance categories -- acceleration, handling and braking. STILLEN and AP Racing have jointly engineered and optimized a specific set for the Nissan R35 GT-R with more applications to follow.


---
Project Mu
Brake Caliper System
www.project-mu.com
Project Mu caliper kits are the pinnacle of braking performance. The form of the Project Mu caliper represents its beauty. The function signifies its strength. With the ongoing evolution of braking systems, Project Mu leads the forefront by offering vehicle specific components to improve brake balance and significantly improve a vehicle's stopping power. Project Mu Racing caliper kits are meticulously machined from billet aluminum or forged using a mold press. These are the same kits used on many of Japan's top tuners, Time Attack, D1 Grand Prix and SuperGT cars.
---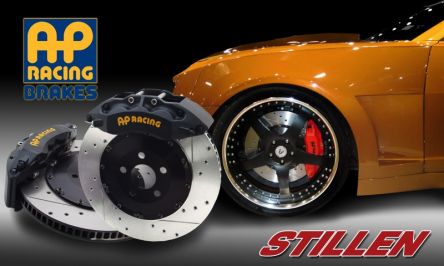 STILLEN AP Racing
Camaro SS Big Brake Kit
www.stillen.com

STILLEN/AP Racing Brakes is proud to introduce its latest big brake kit upgrade for the 2010 Chevy Camaro. This carefully matched front and rear system include Racing 6 piston front calipers with oversized 16-inch 2-piece floating vented rotors and 4 piston rear calipers with 15-inch 2-piece vented rotors. Rotors are available in a cross-drilled and slotted pattern for an aggressive pad bite and better face cooling. With slotted only available for serious track duty. Loaded with high performance Ferodo pads and Goodridge stainless steel brake lines, your 2010 Camaro will stop with maximum confidence every time.
---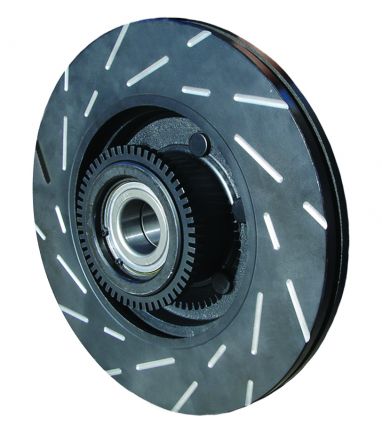 EBC Brakes
USR Rotors
www.ebcbrakes.com
www.jrponline.com

EBC Brakes announces a new and extended range of its popular USR series slotted sport rotors. Featuring the new Premium G 3000 cast iron alloy rotor blanks precision machined and 100% run out inspected. The narrower slot pattern on the USR series also reduces wind noise common with sport rotors and resists the cracking common with cross drilled designs. The new EBC rotors also have a full overlap slot pattern that sweeps the entire surface and extends to the outer diameter of the rotor brake surface allowing gas dirt dust and debris to exit the braking area. The slots also help maintain a flat smooth surface on the pad and rotor improving pad contact and brake efficiency. Rotors are black zinc corrosion protected and carry a 10,000 miles 12 month warranty.

Read on for More Products.