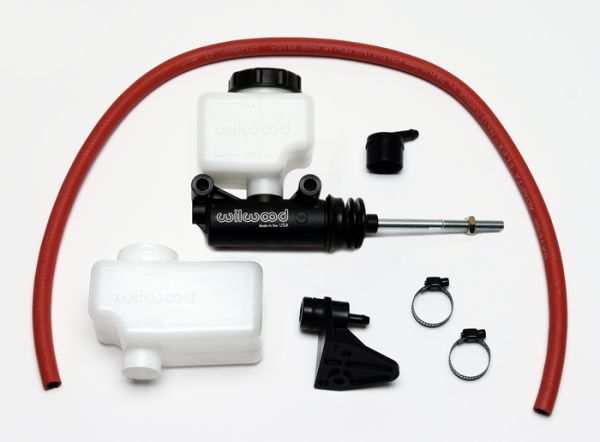 Wilwood's has designed two new master cylinders with four specific goals: smaller, more versatile, lighter and improved overall quality.
The new compact master cylinders are a full 2.2" shorter than our current model, and with a 1.12" stroke that meets or exceeds the displacement of most larger cylinders.
At half the weight of the current model, these master cylinders utilize modern and sophisticated manufacturing technologies, assembly techniques and test protocols to maintain close tolerance build specifications for superior feel, operation and reliability.
Two mounting configurations are available: side mount or a flange mount. Either configuration can mount either a 7oz or 10oz reservoir directly to the master cylinder or remotely via a supplied hose and fitting.
Please call 805-388-1188 or click here for more product detail.